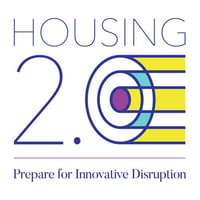 Sam Rashkin and Green Builder Media announce the Housing 2.0 Program, a wide-ranging engagement and education program dedicated to optimizing the housing sector.
The Housing 2.0 program will empower building professionals—with a special focus on production builders—to design and construct higher performance, healthier, more sustainable homes at a fraction of the cost.
Building on Rashkin's years of educational and training experience through his Retooling the U.S. Housing Industry program and Green Builder Media's 17 years of media, communications, and leadership in sustainability expertise, the Housing 2.0 program will teach building professionals how to improve the homebuyer experience through innovation, offering a proprietary roadmap for the future and how to best prepare for the looming changes.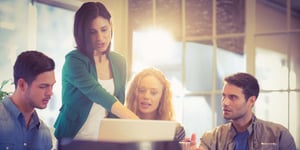 The Housing 2.0 program is for those who understand that norm-altering techniques and methods are...
Housing 2.0 Program Elements
Housing 2.0 Book:

Rashkin's second book offers robust details about designing and constructing next-generation homes.


Five-Part Workshop Series:

Housing 2.0 virtual workshops, facilitated by Sam Rashkin, will present a framework for building professionals to extract 30-70% cost savings for every new home built.

This includes two-hour virtual workshops offered over five weeks. (This set of workshops will be offered quarterly—

March-April, June-July, September-October, November-December—giving

you four opportunities to jump in!)

Week 1: Crisis Driven Disruption Ahead
Week 2: Optimizing Community
Week 3: Optimizing Design
Week 4: Optimizing Performance & Quality
Week 5: Optimizing Sales & Putting Housing 2.0 Together



Online Courses: Six ongoing courses taught by industry influencers and subject matter experts designed to provide supplementary information and expand on the Housing 2.0 fundamentals offered in one-hour virtual courses

January 27: Housing 2.0, Preparing for Disruption

,

Sam Rashkin, Founder Housing 2.0
April 28: The Housing Industry Has Come to High-Performance, Gene Myers, CEO and Owner Thrive Home Builders
May 19: What Can the U.S. Learn from the Best Made Homes in the World, Anthony Gensler, Professor University of Wyoming
June 23: Health Monitoring in Homes: Facts and Myths, Dr. Brett Singer, Lawrence Berkeley National Laboratory
July 21: Housing 2.0 Optimization in Action: Walsh Construction, Mike Steffen, Innovation Manage Walsh Construction
August 25: Ride the Wave: Environmental Surfing for Natural Comfort, Vivian Loftness, Professor and Paul Mellon Chair in Architecture, Carnegie Mellon University

October 20: 10 Builders Optimize their Home Designs: What we Learned, Sam Rashkin, Founder Housing 2.0

Action Groups: Participate in small, collaborative groups that meet quarterly for one year to optimize the Housing 2.0 framework, apply it to actual projects, and share results, with the goal of enhancing participants' business results.
Proprietary Green Builder Media Content as well as COGNITION Smart Data market intelligence:

This information is tailored specifically for Housing 2.0 participants, including building science best practices, cutting-edge product information and insights into market trends, innovations that are transforming markets, and consumer behavior and purchasing patterns.
Housing 2.0 brought to you by: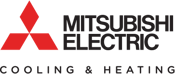 Participating Sponsors: