Is the HVAC Industry Ready to Shift From Gas to Electric?
Mike Collignon
4 min read
Achieving a net-zero, all-electric built environment is essential in the quest to curb carbon emissions. Heat pump technologies will play a major role in that transition.
The pandemic has thrown a lot of facets of our society into disarray. With the exception of the health care industry, nearly everyone was forced to slow down and/or alter the ways they went about their daily lives. This led to a lot of self-examination as many people had more times on their hands they ever before.
As a result, some people made the decision to go back to school, switch careers or try to find some other way to improve their lot in life. They focused on what was most important and pared the rest. In some ways, it could be one of the few silver linings to come out of the pandemic.
If you were previously in a dead-end job and were laid off, one of the benefits of the extended unemployment payments was that you could finally seek employment alternatives while still making ends meet, even if you were still barely scraping by.
As those payments fade away, I'm hopeful that former minimum wage earners have looked to the more financially rewarding trades, if they haven't made the transition already. For as much as they would like to earn more, the construction industry wants you, too. In fact, pretty soon, the construction industry will need you. Believe it or not, the labor shortage problem isn't just rooted in an aging workforce.
While the labor situation percolates, the industry faces yet another challenge: the shift from gas to electric. The HVAC industry might not be fully prepared for this change. On a very basic level, we're talking about interfacing with a breaker panel instead of a gas meter.
But that's an oversimplification. It's really about understanding how the energy flows from the electric meter through the wires to the HVAC unit to the controls. Layer in smart home technology and all of a sudden, we're talking about something much more complex than connecting a gas line to a furnace and/or water heater.
This is not meant to be disrespectful to all those HVAC professionals who specialize in natural gas-fired appliances. Instead, it's meant to point out that new skills, and possibly new professions, are going to be needed.
Furthermore, the scale of the change might be just as daunting as the technological shift. I had the good fortune of speaking with Shawn LeMons of Mitsubishi Electric Trane HVAC recently, and he said, "Most HVAC professionals don't know how much the industry will change in the next five to 10 years. They're not prepared for it."
LeMons sees a lot of parallels between auto technicians and HVAC professionals, and it makes sense. Right now, auto technicians are rapidly getting up to speed on electric vehicles (EVs). The same will be true for HVAC professionals as the electrification wave picks up momentum. He went on to say that while this imminent transition is on everyone's radar, he openly wonders how quickly the industry is preparing: "I see the HVAC heat pump market growing by 10x this decade, similar to the solar PV industry growth rates over the past decade."
Mitsubishi is certainly on the leading edge of the heat pump movement, but even someone at the forefront like LeMons is hoping the technology improves upon what we see in the market today. He suggested that one way to bridge the labor gap, or to mitigate it altogether, is to develop HVAC units and controls that operate more along the lines of a plug-and-play, set-it-and-forget-it model.
LeMons sees significant product demand on the horizon, which could also translate into significant labor demand, and he'd like to make sure that both Mitsubishi, and the industry as a whole, can meet it.
The question is: Are we ready? Maybe not, but thinking ahead, recognizing the issues we face, making the appropriate plans, and then taking the subsequent actions will get us moving in the right direction.
If you enjoy thinking about/working on new ways to improve the design and construction of new homes, consider enrolling in an upcoming Housing 2.0 workshop series.
Heat Pump Imperative
Consumer interest and demand for a wide spectrum of innovative technologies is surging—think super-efficient solar systems, induction cooktops, high-performance building envelope systems, cool roofs with radiant coatings, and heat pump HVAC and water heaters.
In a recent survey conducted by Green Builder Media of more than 1,500 progressive consumers, 92 percent indicated that they were interested in installing heat pump technology in their homes to achieve cost savings and increase energy efficiency.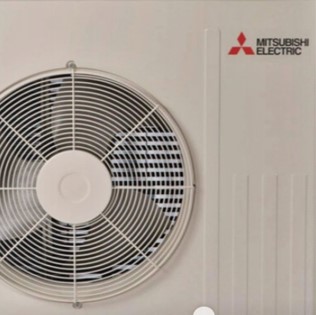 Advanced heat pump technology, like ductless minisplit HVAC systems by Mitsubishi Electric Trane, uses approximately one-third the energy for heating and cooling than conventional HVAC systems (air heating and cooling accounts for 10 percent of national greenhouse gas emissions).
This next-gen technology eliminates two major weakness of traditional heat pumps: temperature sensitivity and power surge upon startup. New heat pumps can operate in extreme temperatures and variable speed motors allow heat pumps to run quietly and ramp up/down easily, making them more flexible, viable for connection with renewable power sources, energy-efficient, and long-lasting.
What Interests You the Most About Heat Pump Technology?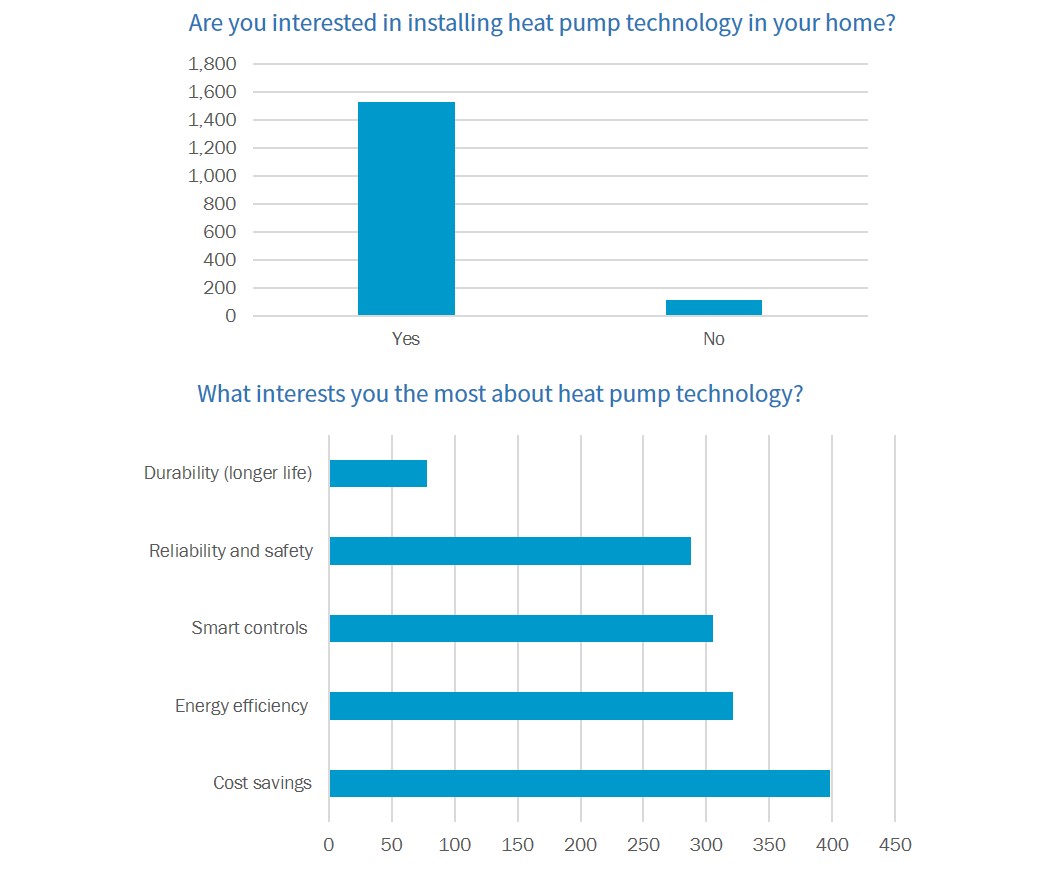 ---
The Housing 2.0 program is made possible by the generous support of building industry leaders, including Mitsubishi Electric, ZIP System, Panasonic, and Schneider Electric.
Sep 20, 2021 9:15:00 AM · 4 min read
---
Mike Collignon, author of our Code Watch and Housing 2.0 Program Manager, is Executive Director and Co-Founder of the Green Builder Coalition, a not-for-profit association dedicated to amplifying the voice of green builders and professionals to drive advocacy and education for more sustainable homebuilding practices.