Get Your Copy of Green Builder's Media Kit Today
2021 Media Kit
Please fill out the form on this page for access to our 2021 media kit.
2021 will be different. At Green Builder Media, we're confident you've adapted to meet the new challenges, and so have we!
Along with our proven portfolio of print, digital, and content marketing offerings, we created comprehensive programs that integrate education, networking, marketing, lead generation, and market intelligence in a totally new way.
Our new offerings include:
New Housing 2.0 program, developed in conjunction with Sam Rashkin, that will deliver groundbreaking information about designing and building sustainable homes at a fraction of the cost
New Millennial Impact Campaign designed to provide Millennials essential information about the homebuying process, sustainable housing, and green living
COGNITION Smart Data tracks important trends that you need to be aware of to make the most informed business decisions
Six VISION House demonstration projects with industry influencers
Sustainability Symposium goes virtual for its 5th year to provide thought leadership in a 3-day event
Product Launch Packages to educate and generate leads
Looking forward to discussing your 2021 initiatives and how we can partner together.
CONTACT INFORMATION: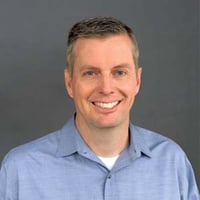 Craig Coale
Publisher
(512) 344-9754
craig.coale@greenbuildermedia.com