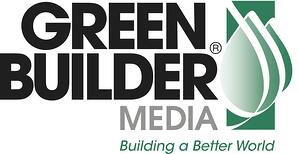 Advertise With Us
Please fill out the form on this page for access to our 2019 media kit.
Green Builder Media: Better Homes Start Here
Everything that we do—from generating award-winning content, to building cutting-edge demonstration homes, to hosting thought leadership events, to offering pioneering market intelligence -- advances our goal of improving the performance of homes in North America. We offer an innovative and diverse portfolio of products to help achieve your objectives.
Green Builder magazine: 91,000 subscribers and voted Best Trade Publication SIX years running by NAREE!
Leading Website:

100,000+ monthly visitors and voted Best Overall Website for two years!
Content Marketing: Custom and editorial campaigns that have high engagement and are optimized in process to maximize activity and leads
COGNITION Smart Data: COGNITION is a cognitive learning, artificial intelligence technology that tracks contextual web and social media content based on geolocation, sentiment, tense, source feeds, and other pertinent information
Sustainability Symposium & Innovation Awards: Kicking off Design & Construction Week, the Symposium has established a reputation for innovation, inspiration, and a fun sustainability event. In 2019 we are adding the Sustainability Awards dinner featuring our annual Home of the Year winners.
CodeWatcher:

The only industry initiative devoted to comprehensive coverage of building codes, with the goal of educating the industry to ensure that today's houses are safe, energy efficient, and able to withstand increasing weather-related threats
VISION House Series: Futuristic homes that educate both building professionals and consumers.
Ready to learn more about how you can activate with Green Builder? Please complete the form on this page for more information or contact us directly.
CONTACT INFORMATION:

Craig Coale
Publisher
(512) 344-9754
craig.coale@greenbuildermedia.com
Scott Cunningham
Southeast Sales Manager
scott.cunningham@greenbuildermedia.com
(678) 576-1487
AL, AR, FL, GA, NC and SC
John Clemens
West Coast Sales Manager
john.clemens@greenbuildermedia.com
(480) 206-1594
AZ, CA, NV, OR and WA
Dawn Rivard
Automotive Advertising Sales
dawn@focusmm.net
(586) 214-0635