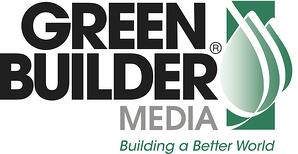 Advertise With Us
Please fill out the form on this page for access to our 2018 media kit.
Marketing to progressive building professionals and homeowners requires sophisticated tactics. These individuals need a reliable resource, a partner, and a relationship with partners they trust to work together to solve design and real in-the-field building problems, and together be better. Green Builder is recognized as a leader in using content to educate and generate leads. We use an integration of traditional media and native advertising to position our advertising partners as thought leaders and generate meaningful activity. As your partner, Green Builder Media will help achieve your objectives!
Green Builder Media: Our audience = influencers!
Our 2017 reader survey shows, Green Builder Media—and our readers—are ahead of the curve. It is intuitive that the building community constructing sustainable homes recognize the value of using high-performance products. Our reader survey validates this!
GBM's audience are influencers! The top response when asked what their primary industry role is to 'Advocate for high performance brands, products and building/design practices' followed by 'influence and inspire others', and third 'educate consumers'.
What does green mean to them?

When asked what they correlate sustainable building with, the top five answers included 'healthy homes and good indoor air quality', 'best building and design practices' , 'quality construction' , 'building science', 'selecting quality/high performing building products'.
Green Builder Media: COGNITION Smart Data:
We've combined cutting-edge cognitive learning, artificial intelligence technology (that tracks contextual web and social media content based on geolocation, sentiment, tense, source feeds, and other pertinent information) with our robust database of user-specific metadata (derived from years of tracking our audience's behavior and engagement patterns) to develop comprehensive, proprietary market insights that you can't get anywhere else. Contact your representative to set up demo and discuss specific use cases that will help you make better, informed decisions!
CodeWatcher:
CodeWatcher is more important than ever! With codes in the spotlight as severe weather continues to pummel the U.S. housing stock, building professionals need to know code—and better-than-code—practices down to the nitty-gritty detail. CodeWatcher is the only industry title devoted to covering building codes and educating the industry—from city leadership down through code officials, building inspectors, builders, and homeowners—to make sure today's houses are safe, energy efficient, and able to withstand increasing weather related threats. We use a blend of native and digital advertising to get your products and solutions to this influential industry segment.
Ready to learn more about how you can activate with Green Builder? Please complete the form on this page for more information or contact me directly.
CONTACT INFORMATION:

Craig Coale
Publisher
(512) 344-9754
craig.coale@greenbuildermedia.com
Scott Cunningham
Southeast Sales Manager
scott.cunningham@greenbuildermedia.com
(678) 576-1487
AL, AR, FL, GA, NC and SC
John Clemens
West Coast Sales Manager
john.clemens@greenbuildermedia.com
(951) 404-7000
AZ, CA, NV, OR and WA
Dawn Rivard
Automotive Advertising Sales
dawn@focusmm.net
(586) 214-0635