ESG in Housing—What We Can Learn From Large Builders

Samantha Carlin
1 min read
Learn what the large national builders are doing to strengthen their ESG initiatives.
This session explores the timely topic of ESG and trends that are emerging in housing and among the large national builders. We review what ESG is, where it came from, why it came about, who is driving it, and who is impacted. We will look at ESG disclosures the large national builders are reporting, and share what we can learn to prepare for a sustainable future.
About the Presenter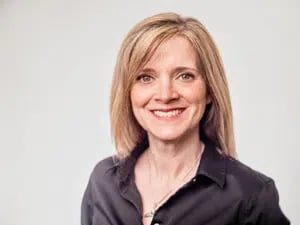 Stefanie Coleman is Chief Sustainability Officer of Doug Tarry Homes. She started her career in construction in 2005 as a self-employed renovation contractor. Over the years she completed numerous building science training courses and earned a number of certifications including BCIN-House, Certified Energy Advisor, HRAI Residential Air Systems Design Technician, Thermographer, and Radon Measurement and Mitigation. She is currently completing her Master of Environment and Business at the University of Waterloo. Before joining Doug Tarry Homes, she served as Marketing and Business Development Manager for Building Knowledge Canada, a leading building science consulting firm.
Stefanie has been a strong advocate and volunteer for the home building industry and served on numerous committees at the local, provincial and national levels of the association. She served on the Canadian Home Builders' Association Executive from 2015-2021 and CHBA National President in 2019/2020. She was a founding member of the CHBA Net Zero Council's Management Committee, served on the Building Code Conservation Advisory Council for the Ministry of Municipal Affairs and Housing, and currently sits on a CSA committee and the Standing Committees for Energy Efficiency and Retrofits for the National Building Code. She is the honored recipient of the EnerQuality Leader of the Year Award for 2019.
This presentation is sponsored by:

Mar 1, 2023 10:18:56 AM · 1 min read
---

Samantha is able to express her passion for the environment -- both natural and built -- as the special projects manager at Green Builder Media. Prior to joining the Green Builder Media team, she worked as an order management specialist at C.A. Fortune, a consumer brands agency. She is a recent graduate of the Master in Environmental Management program at Western Colorado University with an emphasis on sustainable and resilient communities. Originally from the suburbs of Chicago, she is currently thriving in Gunnison, CO where she enjoys the surrounding geology, mountain biking, and skiing.