A Homeowner Must-Have: Demand-Side Energy Management

Sara Gutterman
4 min read
Demand-Side Energy Management (DSEM) is vital for reaching a net-zero built environment. Fortunately, advanced DSEM systems are readily available and cost effective, and savvy homeowners are driving demand, recognizing both the cost savings and environmental benefits derived from the technology.
Reducing embodied carbon emissions with energy efficiency and electrification is essential if we're going to meet our climate goals, and demand-side energy management technologies play a crucial role in that equation. Demand-side energy management enables homeowners to reduce energy use during peak hours, shifting energy use to off-peak times.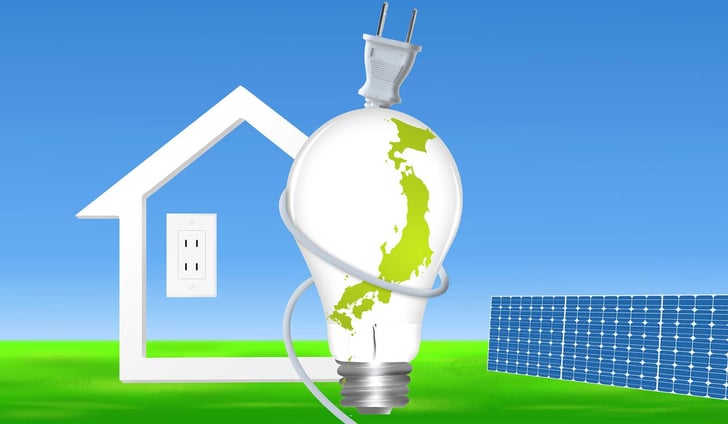 According to Green Builder Media's Next Generation Influencer Group, demand-side energy management systems are becoming a must-have for homeowners. Recognizing that these advanced technologies allow them to simultaneously save money and reduce their environmental footprint make them a no-brainer investment for millennials.
In fact, a recent COGNITION Smart Data survey reveals the percentage of millennial respondents who would pay for demand-side energy management in their homes:
4% said they would pay over $10,000
18% would pay between $5,001-$10,000
37% would pay between $1,001-$5,000
"We're seeing a surge in homeowner interest for integrated, intelligent technologies that allow homeowners to control the energy ecosystems within their homes," says Aaron Jagdfeld, President and CEO of Generac Power Systems.
Changes in the Energy Grid
Jagdfeld also points out that there are massive changes in the grid. "The grid is becoming decarbonized, decentralized, and digitized," he says.
Accordingly, he has worked with his team to expand Generac's product portfolio to include a broad range of energy monitoring, management and storage technologies—like Ecobee smart thermostats, Pika Energy battery storage systems, Chilicon micro inverters, Neurio energy management technology, and Enbala software—that enable home and building owners to optimize energy use and allow energy systems to have a two-way dialogue with the grid.
"The energy grid has to be prepared for the peak demand," explains Jagdfeld. "Utilities need to have the infrastructure to produce the maximum amount of energy demanded by customers. When those customers have the ability to modulate their energy use, the stress on the grid decreases."
Since utilities have to plan for peak demand, reducing loads and streamlining energy usage decrease the need for hefty investments to build out networks, plants, and infrastructure. In this way, demand-side energy management is one of the most cost-effective strategies for meeting our ever-increasing energy requirements.
"Energy production costs go up when demand is unpredictable. Predictable loads can help utilities cut their costs by up to 75%, which can translate into approximately $1.2 trillion in savings for those utilities," says CR Herro, SVP Operations at Bettr Homes. "The best way to achieve savings across the board—for both utilities and consumers—is to look at energy use patterns through demand side energy management, and then to plan for those patterns accordingly."
To reduce grid stress, many municipalities have introduced a time-of-day use rate to incentivize consumers to use power during off-peak hours, thereby lowering the peak demand. Through behavioral change and load shifting, demand-side energy management has resulted in significant reductions of energy demand during peak hours, saving money for home and building owners, as well as the utilities themselves.
"If you total up the energy savings from the smart thermostats we've installed in homes, we've saved enough energy to take the city of LA off grid for one year," claims Stuart Lombard, CEO of Ecobee.
"We're going to see more volatility in energy prices as the energy supply changes," Lombard declares. "The Ecobee smart thermostat has an optimizer so that it can understand what is happening on the grid. A homeowner can set their comfort level, then the thermostat will figure out when time-of-use rates are cheapest and when the energy mix provided by the utility is the cleanest with the lowest carbon content"
The Future of Demand-Side Energy Management
In addition to advanced technologies, sustainable building practices and high-performance building envelope solutions can help decrease heating and cooling demand for optimized demand-side energy management.
According to Herro, thermal mass areas, like stone walls and concrete floors, help to shift energy use to off-peak times. "During the day, thermal mass areas warm up and then release that heat at night. In the summertime, the thermal mass holds the heat coming from the outside of the home into a conditioned space, reducing cooling demand. In the winter, thermal mass holds heat inside the home, reducing heating demand," he explains.
Battery storage for solar systems offers another effective strategy for peak load shifting by allowing homeowners to use solar energy when the sun isn't shining. Smart-grid ready storage solutions, such as Generac's PWRcell energy system, enable customers not just to store energy for when they need it, but also to seamlessly sell power back to the grid and offset their energy costs.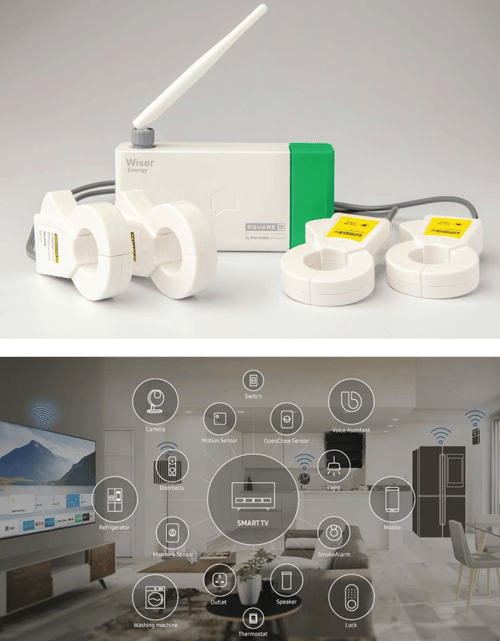 Advanced technologies like the Wiser system by Schneider Electric and integrated smart home systems enable energy monitoring and facilitate demand-side energy management.
Systems like Schneider Electric's Wiser system also help control the energy demand of a home or building. This affordable system monitors electricity and manages power usage and solar generation.
This intelligent system will spot inefficiencies and take advantage of cheaper, off-peak energy to save money. Wiser Energy installs in a building's electrical panel and the compatible app, Sense, gives real-time measurements of energy use for each appliance.
Similarly, Samsung's SmartThings app integrates each smart device into a whole-home system. The application works with hundreds of compatible devices available across the market to provide all-encompassing control, management, automation and customization of smart home devices and systems.
Steve Herbert, director of global business development at Samsung SmartThings, explains how in both single-family and multifamily homes, "SmartThings has to integrate with many other systems that the property uses in order to fully leverage the smart home for all the potential benefits" he says.
Smart systems and technologies help homeowners optimize the energy load of the home. For example, smart systems can pre-heat or cool spaces to a specific temperature in the early morning before peak demand, when energy is most expensive, to reduce both energy use and utility bills.
Demand side energy management techniques can improve energy efficiency, sustainability, resiliency and cost-savings.
Samantha Carlin contributed to this article.
Housing 2.0 content is sponsored by: Mitsubishi Electric , Westlake Royal Building Products and Schneider Electric
Apr 27, 2022 9:38:23 AM · 4 min read
---

As cofounder and CEO of Green Builder Media, Sara is a visionary thought leader and passionate advocate for sustainability. A former venture capitalist, she has participated in the life cycle (from funding to exit) of over 20 companies, with an emphasis on combining sustainability and profitability. She lives in Lake City, Colo., with her husband, where she is an avid long-distance runner, snowboarder, and Crossfit trainer. She is also on the Board of Directors at Dvele, runs the Rural Segment for Energize Colorado, and is a former County Commissioner.