Meet the Next Generation Millennial Influencers

Cati O'Keefe
10 min read
Green Builder Media has assembled a savvy think tank to help crack the code on how the home building industry can best serve millennials.
Reaching the millennial has become a bit cliché, and frankly, the home building industry has heard this refrain before. Having spent the last few decades wooing baby boomers, builders have learned that there never was (and never will be) a one-size-fits-all solution when it comes to lifestyle and home choices.
While no one can dispute that the millennial generation is key to the building industry's growth, making the mistake of digesting research about what they want without considering context is to see only a fraction of the picture.
Influencer Speed Date
We asked participants for rapid-fire answers on the question: What's the most important sustainability feature you have or would like to have in your home?
"All-electric, to eliminate combustion in the home, which ties in with healthy homes."—Ryan Meres
"Mental health and well-being. I'm at home all the time now. If I don't feel good, I can't take care of my home in the first place."—Kristen Fulmer
"All electric …. I don't want to have stuff that could kill me in my house."—Connor Dillon
"Filtration to keep all the dust out, especially during allergy season."—Cindy Wasser
"Safety and affordability."—Zack Ronstadt
"Composting."—Michelle Mackin
"A low-requirement house with the ability to save energy and water."—Brent Webb
Green Builder Media's Next Generation Influencer Group offers an innovative way to dig into the millennial thought process. This think tank will look at how this cohort wants to live, what they aspire to do with their lives, how they view their homes and communities, and how this translates into what drives them to move to a particular location or buy a specific type of house.
This first article on the Next Generation Influencer Group offers members' thoughts from a June 23 virtual welcome gathering. The event was hosted by Green Builder Media CEO Sara Gutterman.
To know where millennials are headed, you need to focus on where they are now, and what they see as roadblocks to living their best lives. Within the first 20 minutes of the focus group discussion, it became clear that there is a variety of influences coloring millennial decision making. Four themes emerged:
To Do or Not to Do
When millennials enter the housing market by buying an existing house, they often learn about making retrofit decisions the hard way.
"It seems every time I buy a house, I spend a lot of money retrofitting because it was built in the 1980s, and there are all sorts of things that are inefficient," says Zach Ronstadt, a researcher with Meritage Homes. "I'll have to strip out the windows and replace them with low-emission ones as a starting point. And, the A/C unit is a complete energy sink, so I end up taking it out. I wish I knew about a two-speed model at the time, because we are including that in most Meritage homes now."
Kristen Fulmer and her husband took advantage of the work-at-home opportunity brought about by COVID-19 and migrated out of New York City. "I just bought a house in Portland, Maine, on a bit of a whim," she says. "It's not our dream home; there's nothing glamorous or romantic about this house. We bought it for practical reasons, hoping to maximize on the market or rent it out in the future."
She now grapples with how much to spend and what upgrades to do because the market may not reward her for her efforts. "The biggest roadblock I am running into is that I desperately want to invest in this, but I know that I can sell this house with whatever comes in it, and people would not be too concerned," Fulmer admits. "In a different type of market it might actually be a huge benefit or amenity to already have electrified the house or have solar panels. The barrier to investment is really challenging."
In deciding where to spend her money, Fulmer takes a page out of her own advice book as founder of Recipric, a sports sustainability consultancy. "I remind my clients all the time of [the concept of] steps along a journey, where you don't have to go from purchasing electricity off the grid to putting solar panels on the roof," she says. "There are many sustainable steps along the way, and not many people know about those. They think of one or the other."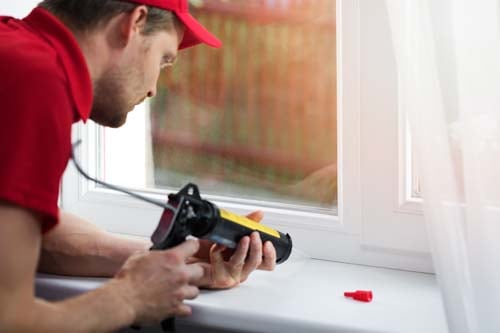 Start small. Basic air sealing and weather stripping should be offered in every city. This easy first step helps homeowners of limited means get a leg up on their energy bills. This, along with education, means that when they have additional money they might be inclined to spend it on energy-efficient upgrades for their house or the purchase of a high-performance home. Credit: ronstik/iStock
Fulmer thinks that a sliding scale is important to understand as an individual owner and consumer, and as a professional in the industry who is selling to a millennial buyer. "You need to be able to communicate what that scale actually is and the return or cost benefit for each of those points on the scale," she notes.
The new home market requires a similar set of considerations, says Ronstadt. "In softer market conditions, a lot of [sustainability] stuff we are talking about are great differentiators," he notes. "That seems to be something we are consistently finding at Meritage. It's a different narrative for every home builder, supplier, remodeler and general contractor as to what those priorities are."
Builder Takeaway: Ronstadt sums up the marching orders for builders on this one: "If you can figure out your customers' priorities, you can do right by them. For example, if they can't get to solar, what is it between where they are at and solar that they aren't getting? Solicit feedback from them to meet their needs so solar no longer becomes an objection. It's kind of like Maslow's [psychological theory] hierarchy of needs, but in a post-COVID-type of environment."
Green Vs. the Status Quo
Christopher Mackin and his sister Michelle Mackin are wealth advisors with Bleakley Financial Group. In pursuing their sustainability goals, both have run into roadblocks in the form of neighbor ennui and resistance toward greener living.
"I bought a place in Florida three years ago, and I own two Teslas," Christopher says. "My association building still isn't letting me install an electric vehicle (EV) charging station." He has held many conferences and engaged in ongoing communication about EV charging, but Christopher has found it difficult to get building ownership and his neighbors to think differently.
Christopher wants his home to be one where he can transition to a greener way of life. "I'd like to make the building more environmentally friendly, using concepts like converting to solar, green roofs, and compost piles," he says. "But you run into a lot of roadblocks, from associations in particular."
The main reason? Age. "The majority of folks here are over the age of 65," Christopher admits. "It takes a lot of convincing and education."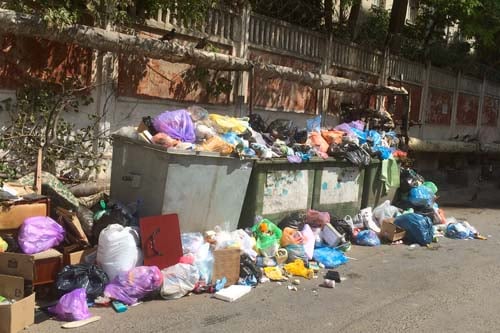 Millennials were raised on recycling, school gardens, and composting. Today, they see all the potential for doing good, from composting programs in urban high-rises to reduce waste, to using occupancy sensors to save energy on air conditioning and lighting. Credit: Sergey Pavlov/iStock
Up north in New Jersey, Michelle is having her own frustration with the status quo. "I am a renter, and the things that kill me on a daily basis are what I see in my 50-floor high-rise," she remarks. "The amount of electricity left on throughout the day—it's constant air conditioning and lighting. And in terms of waste, no compost. I walk outside and see loads of garbage and overfilled trucks. Just seeing all the waste out there…it kills me."
Builder Takeaway: Provide as many forward-looking programs and amenities in your communities or buildings as possible. If, because of costs or the phased takedown of a community, you can't provide things upfront—such as EV charging stations, compost and mulch centers, and community gardens—at least help future owners and tenants by including language like "potential site of compost center," as well as other amenities, on the master plan or neighborhood map. People will have a harder time blocking sustainable ideas that are at least alluded to in the master plan or other documentation.
Affordability Hits Hard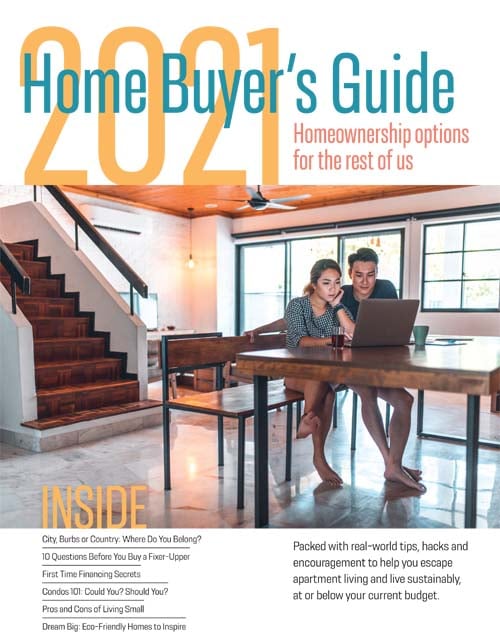 Download a free copy of Green Builder Media's comprehensive guide, written by veteran Green Builder Editor-in-Chief Matt Power. He helps millennials navigate the home buying process while also giving you, the building professional, a crystal clear look at their wants and needs so you can best serve this important demographic.
While some millennials grapple with deciding what sustainable upgrades to spend their hard-earned money on, others struggle just to afford basic energy-efficiency products for their homes. And, new affordable homes are extremely hard to find.
It's not much better with existing homes, according to Connor Dillon, a San Antonio-based consultant in quality management, building science, and professional certification training. "My in-laws are doing retrofit work on their house. To say they have encountered tradespeople who are price gouging would be an understatement," he says.
"Seeing something that they are having done be a 300-percent-return-on-profit situation is disgusting to me, even as someone who likes capitalism."
Dillon is concerned that while his in-laws are able to pay for upgrades, not everyone can. "There are a lot of people who can't afford to upgrade their houses," he acknowledges. "Unfortunately, I am in a city that is not too friendly toward providing incentives like air sealing, so my biggest concern for people locally with existing houses is affordability."
Dillon notes that educating homeowners on the importance of making upgrades is relatively simple—a case of saying, "You can save $30 a month on your energy bill." But encouraging them to make the improvements is another matter. "They will agree it's worth it, but they don't have the upfront investment needed to pay for the stuff to do it," Dillon says.
Ronstadt notes that affordability seems to be a "huge come-out-of-nowhere issue" in the past six to eight months. "It may not be an issue if you are already a homeowner because you locked in equity from the rapid price appreciation coming out of the pandemic," he says. "But it seems that there is a big issue going forward: How do you provide affordable high-quality housing in desired locations? That's what keeps me up at night."
Builder Takeaway: Become active with local organizations and your city to start or contribute to affordable energy-efficiency programs. People at all income levels should have access to cost-effective (or free) ways to get their leaky existing homes tightened up. This is, first and foremost, good for the planet and the homeowners. Second, millennials notice authentic community involvement and will spend money on companies (like yours) that are helping to "green the nation."
Calling Up Civic Courage
The generation now tasked with assuming leadership positions in important areas—from big corporations to city halls to homeowner associations (HOAs)—have the opportunity to bring their passionate, evolved point of view about environmental stewardship, authentic place making, and technology to the building universe.
"In our digitized society, if you take advantage of tools like Zoom, you can convene HOAs and town halls, and get commissioners, the county and the city involved with public hearings and discussions on environmental topics," says Clayton Louis Ferrara, a global nonprofit expert and the executive director of IDEAS For Us, an Orlando-based non-profit organization. "This could lead to a lot of issues bubbling to the top…[you could end up with] someone who wants to see more wetlands planted, retention ponds becoming wetlands for biodiversity impact, making sure net metering continues, or fighting for power purchase agreements."
Ferrara believes it is all interconnected. "If you can stimulate the public response, organize it, and rank and sort that list, you can mobilize around those specific aspects," he says.
This kind of community involvement is not just around issues of sustainability. Millennials maintain some reverence for special places and want to be part of communities that share their values.
Cindy Wasser, senior manager of green building programs at Upper Marlboro, Maryland-based Home Innovation Research Labs, and her husband purchased a home in a historic district in Alexandria, Virginia. While she admits that she has an affinity for modern design and technologies, "I have felt a surprising amount of pride and responsibility because we get to be part of this neighborhood's story and history," she says. "It feels like a privilege, and that will be reflected when we make changes to our home. We are going to balance our modern preferences for more natural materials and historic features."
Regardless of the reason, the sustainably-minded millennials of this group choose to work toward common goals, they all embody an energy that is part traditional leadership and part street activist. They understand the concept of collaboration in a way that's similar to members of the Greatest Generation: That group had the Great Depression and World War II rousting them; millennials have a rapidly warming, polluted planet.
"One of the biggest things that helped to get us on the right foot—and the right side of history, as far as energy goes—is that we passed six ordinances, policies, and mandates," says Ferrara. "[These] are looking at everything from bringing PACE financing for solar, to building energy and water benchmarking, and publication of that information, to lots of other things. Citizens, homeowners, and renters were the No. 1 factor that led to us being able to pass these kinds of ordinances."
Ferrara is currently undergoing a battle on how local zoning makes it extremely difficult to construct tiny homes. "I got myself on the development advisory board for the county, and now I can work on those issues from the inside," he says. "Citizens have a lot of potential here. We hear from our elected officials about how public comment, people physically showing up and calling—really speaking their minds—made a difference. As we continue to collaborate about things that should be changed in our own situations, I want to encourage everyone not to shy away from getting active."
Builder Takeaway. Learn millennials' priorities, share your knowledge and encourage their ideas and activism. Set them loose on a nation in desperate need of targeted, actionable ideas to aid the environment. These folks are the A-team we need to manifest our best collective future.
---
This is just a sample of the conversations Green Builder has had with the Next Generation Millennial Influencers. We will present additional ideas in upcoming issues of Green Builder and in special reports. Read the full influencer biographies here.
---
Publisher's Note: This content is made possible by our Today's Home Buyer Campaign Sponsors: Panasonic, Whirlpool, Rockwool, and Lee Industries. These companies take sustainability seriously, in both their products and their operations. Learn more about building and buying homes that are more affordable and less resource-intensive on Today's Home Buyer.
Sep 1, 2021 3:12:43 PM · 10 min read
---

Cati O'Keefe is the editorial director of Green Builder Media. She has 25 years of experience reporting and writing on all aspects of residential housing, building and energy codes, green building, and sustainability.