Webinar: The Future of Home Sales

Samantha Carlin
1 min read
More than ever before, technological advances are driving the home buying process. Learn how to optimize the online buying experience with Dennis Webb from Fulton Homes.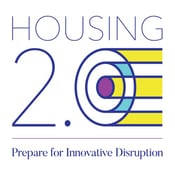 Home buyers are demanding a better experience when purchasing homes. These shifted expectations are placing new demands on builders, developers, and manufacturers alike for the sales and marketing process.
Transparency in the sales process and relationship building are paramount, and traditional retail sales concepts have now penetrated the housing market. And, more than ever, digital marketing and virtual reality are taking over the role that model homes used to play as homebuyers gather information and even purchase homes online.
Dennis Webb, Vice President of Operations for Fulton Homes, explores the shifting paradigm for building professionals as the home buying process enters the digital age.
This webinar was made possible by:

---
About the Presenter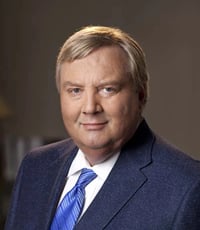 Dennis is the Vice President of Operations for Fulton Homes where he oversees Sales, Marketing, Operations, and the Fulton Homes Design Center. In his 25 years there he has led the charge of using technology combined with past retail experience to help transform the company into one of the most advanced homebuilders in the country in the areas of customer experience, operations, and marketing. He served on the city of Tempe's Development Review Commission for 12 years and is President of the Board of Directors for the Energy & Environmental Building Alliance (EEBA).
Prior to joining Fulton Homes, he was Vice President of Stores for Eagleson's, a men's clothing retailer owned by Ira Fulton, who sold the business to concentrate on homebuilding. Before Eaglesons, Dennis had a 20 year retail career with Hart, Schaffner and Marx, where he held increasingly responsible positions of Salesman, Store Manager, Buyer, Merchandise Manager, General Manager, and Store President. Dennis graduated from Chapman University in Orange, CA, and currently resides with his wife Janis of over 40 years, in Tempe, AZ. His daughter Laura is the Executive Director of a non-profit organization in Los Angeles, and son Darin is a lawyer in San Diego.
Mar 30, 2022 11:24:54 AM · 1 min read
---

Samantha is able to express her passion for the environment -- both natural and built -- as the special projects manager at Green Builder Media. Prior to joining the Green Builder Media team, she worked as an order management specialist at C.A. Fortune, a consumer brands agency. She is a recent graduate of the Master in Environmental Management program at Western Colorado University with an emphasis on sustainable and resilient communities. Originally from the suburbs of Chicago, she is currently thriving in Gunnison, CO where she enjoys the surrounding geology, mountain biking, and skiing.