Thinking of the Next Generation of the Building Industry
Mike Collignon
2 min read
The Housing 2.0 program is for those who understand that norm-altering techniques and methods are needed to take the building industry to next level.
Before Ron Jones and I started the Green Builder Coalition, I spent nine years working at a different national trade association. Of all the various activities I was tasked with, none was more enjoyable than giving guest lectures at various universities around the United States.
Since I had been in the students' seats less than a decade before, I could still relate to their situation. They were full of big dreams and small budgets. The world was theirs to conquer, even if they couldn't afford a new suit for the inevitable interviews that would come their way as they approached graduation day.
I always made sure to bring food with me when I arrived in their classroom. Rare is the college student who will say no to free food. It helped me build an instant rapport, even if they ultimately didn't care about the topic I was presenting.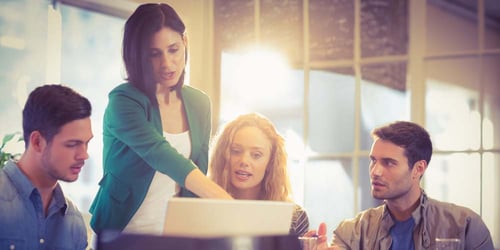 What was my reward? Experiencing their energy and zest for knowledge. Most college students operate with a wide-open brain, meaning that they want to hear about everything so they can figure out which path they want to travel. They aren't entrenched in their ways like grizzled veterans who have spent more hours on a job site than these kids have spent breathing.
I always took questions during my lectures, so that we didn't delay in getting to what mattered most to the students. Yes, it might take me away from my slide deck for 10 or 15 minutes, but if we were getting to the heart of the issue, that was really more important anyway.
How does this relate to Housing 2.0? Well, the norm-altering techniques and methods being offered in this program remind me of my time spent in those classrooms. Everyone will need to engage with this program as if they are those students: hungry for new ideas … eager to test them out ... determined to change the world for the better.
In some ways, I think students are a perfect fit for Housing 2.0. When I say student, I'm not just referring to construction management (undergraduate or graduate) students. I'm also referring to vocational students, too. Look, it doesn't take a college degree to work in the construction industry. All it takes is hard work and knowledge of the subject for which you are responsible. And for those without a college degree, you can't find a better industry to ply your trade. Average annual salaries are pretty good as is the job security and availability.
I suspect I'll get to relive the rewarding aspects of my guest-lecturing days, even though I won't be the one presenting. Being around that optimistic energy is a very positive experience. Hopefully, you'll be able to join us during one of the four workshop series spread throughout the year to share the feeling.
---
The Housing 2.0 program is made possible by the generous support of building industry leaders, including Mitsubishi Electric, ZIP System, Panasonic, and Schneider Electric.
Mar 1, 2021 8:45:00 AM · 2 min read
---
Mike Collignon, author of our Code Watch and Housing 2.0 Program Manager, is Executive Director and Co-Founder of the Green Builder Coalition, a not-for-profit association dedicated to amplifying the voice of green builders and professionals to drive advocacy and education for more sustainable homebuilding practices.