Webinar: The Future of Healthy Homes

Samantha Carlin
2 min read
Eric Werling will speak on the science of IAQ and how ventilation ties into the healthy home equation.
As a society, and arguably the entire human race, we are slowly coming to terms with Twin Crises that are threatening everything we have accomplished as a species - Global Climate Change and the Pandemic. Both are increasingly affecting business decisions, government policy and politics, and our daily lives.
Public builders are following Wall Street and the SEC, figuring out new ESG reporting requirements. And homeowners are more aware that they need ventilation to keep buildings safe. That means both the supply and the demand for healthy homes are going up.
We're not out of the woods yet on either crisis, but one thing is clear: Moving forward, we're all going to need to pay more attention to healthy, efficient features and technologies in your homes.
In this webinar, Eric Werling from the U.S. DOE Building Technologies Office summarized hard and soft trends in healthy homes science, technology, and standards:
Where are we with the science of IAQ and healthy homes?
Where are ventilation standards today and where are they going?
What new and upcoming smart ventilation and healthy home technologies should you look out for?
How will home buyers know whether their home is healthy?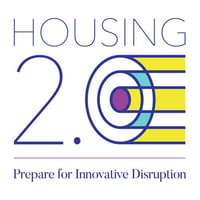 For the answers to these questions, watch the recording of this webinar.
This webinar is part of the Housing 2.0 program. Housing 2.0 is accredited for CEUs for AIA, Green Building Certification Institute (GBCI), BPI, and Certified GreenHome Professional Energy | Health | Materials. For more information on accreditation, contact mike.collignon@greenbuildermedia.com.
Housing 2.0 is made possible by: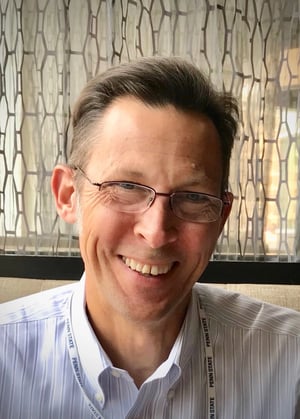 About our presenter: Eric Werling is National Director of the U.S. Department of Energy's (DOE) Building America and Zero Energy Ready Homes programs. (Yes, he picked up Sam's old gig. But it turns out they are a perfect match – twin programs! And Eric knows about twins. He has a set of his own.) Since 2011, Eric has worked with industry partnership teams and DOE national laboratories to transform building science knowledge and innovations into proven best practices for the housing industry, saving Americans $30+ for every $1 spent. And today, Eric's team is leveraging Building America knowledge and resources to help the Zero Energy Ready Homes program demonstrate healthy high performance homes, and ultimately prove that net zero emissions homes are better AND more affordable. Prior to his DOE service, Eric served the U.S. Environmental Protection Agency (EPA) where he launched the Indoor airPLUS program in 2009. Before that, at ICF Consulting, Eric helped EPA (including Sam) to develop and implement the successful ENERGY STAR for New Homes program. He holds a MS in Architectural Engineering and a MBA, both from Penn State University, and a BS from the U.S. Naval Academy.
Apr 26, 2022 10:00:24 AM · 2 min read
---

Samantha is able to express her passion for the environment -- both natural and built -- as the special projects manager at Green Builder Media. Prior to joining the Green Builder Media team, she worked as an order management specialist at C.A. Fortune, a consumer brands agency. She is a recent graduate of the Master in Environmental Management program at Western Colorado University with an emphasis on sustainable and resilient communities. Originally from the suburbs of Chicago, she is currently thriving in Gunnison, CO where she enjoys the surrounding geology, mountain biking, and skiing.