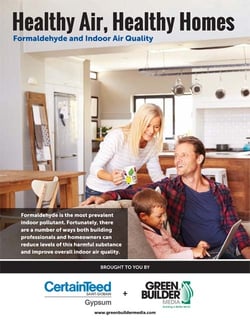 Free Ebook: Healthy Air, Healthy Homes
Formaldehyde and Indoor Air Quality
Formaldehyde is the most prevalent indoor pollutant. Fortunately, there are a number of ways both building professionals and homeowners can reduce levels of this harmful substance and improve overall indoor air quality.
Fill out the form on this page for your free download.
Your information will be shared with the Ebook sponsor.