Sign Up For This Free Webinar
State of the Industry
As demand for decarbonized, net-zero, all-electric, healthy, connected, resilient, solar + storage powered homes explodes, professionals in the building industry need to pay more attention than ever to sustainability trends to remain relevant in a rapidly changing market.
On December 6th, Green Builder Media CEO Sara Gutterman will present our annual State of the Industry webinar, during which she will explore key sustainability trends that offer high-impact growth opportunities for building professionals and product manufacturers. In this webinar, Sara will present hot-off-the-press COGNITION Smart Data, offering invaluable insights into important consumer preferences, purchase drivers, and behavioral patterns, including trade and consumer perceptions about leading-edge topics like decarbonization, Environmental, Social, and Governance (ESG), and circularity.
The webinar will highlight:
2024 market forecast

Key sustainability trends and market drivers

Building professional preferences, consumer purchase drivers, and changing homebuyer demands

Housing market housing influencers

ESG's role in the transformation to a decarbonized economy
Wednesday, December 6, 2023
2:00 pm Eastern
With: Sara Gutterman, CEO Green Builder Media
Fill out the form on this page to reserve your spot!


---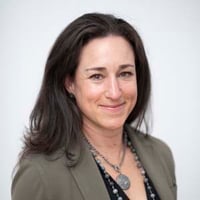 About our presenter:
As cofounder and CEO of Green Builder Media, Sara is a visionary thought leader and passionate advocate for sustainability. A former venture capitalist, she has participated in the life cycle (from funding to exit) of over 20 companies, with an emphasis on combining sustainability and profitability. She lives in Lake City, Colo., with her husband, where she is an avid long-distance runner, snowboarder, and Crossfit trainer. She is also on the Board of Directors at Dvele, runs the Rural Segment for Energize Colorado, and is a former County Commissioner.