Putting Solar on Factory-Built Homes Allows for Testing, Optimization

Michele Lerner, Associate Editor
5 min read
Innovative energy management and the latest in solar power and storage contribute to the self-powered homes in Transcend Communities.
High in the San Juan Mountains of Colorado, a prototype of the energy efficient, resilient homes to be built in Transcend Communities, scheduled for installation this summer, will showcase the latest in solar and energy management technology. Transcend Communities, a collaboration between California prefab home builder Dvele and Green Builder Media, will feature "self-powered" homes that go beyond net zero to net positive energy status.
A combination of airtight construction, all-electric systems and appliances, a robust solar array and storage system, and streamlined methods of managing energy consumption contribute to achieve this level of energy efficiency. While net zero is the first goal for newly constructed homes, net positive homes that produce more energy than they consume will have a greater impact on homeowners and the environment.
"Pairing solar power and storage is paramount to achieve net positive homes," says Adam Detrick, U.S. director of product management and tech services for Jinko Solar, provider of solar panels and batteries for Transcend Communities.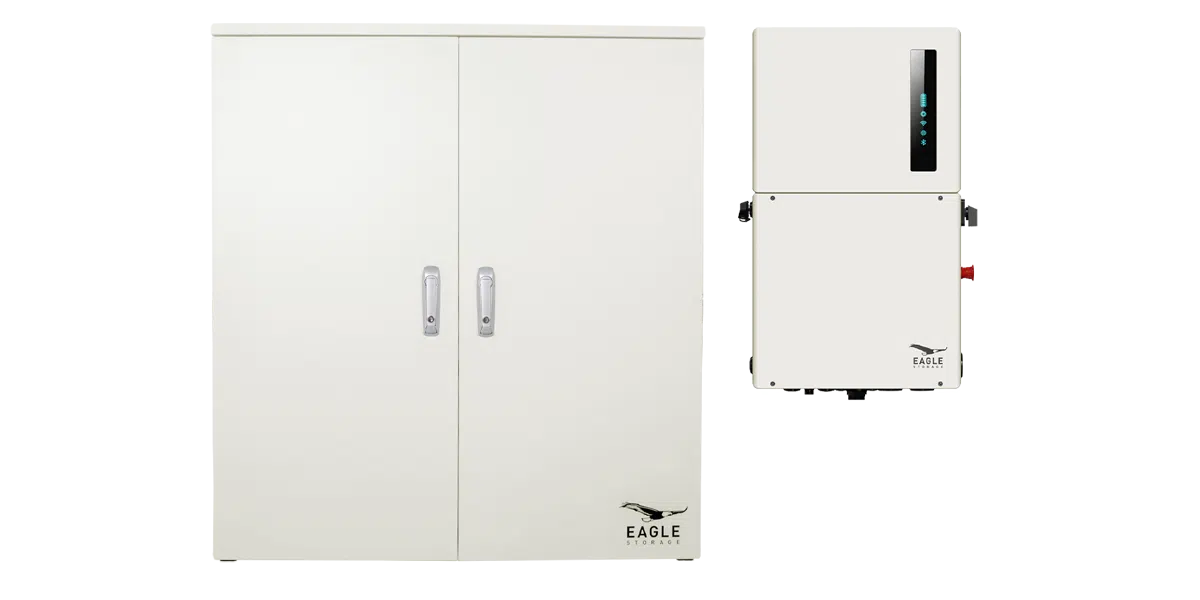 Starting with Solar
Prefab homes like the ones from Dvele, which is manufacturing the Transcend demo home in its California factory, require a different process for solar installations, Detrick says.
"Unlike installing solar panels on an existing home or even a stick-built home, the solar array and battery storage for a prefab home can be optimized and integrated into the manufacturing process," Detrick says. "The home and the solar panels and battery are designed to work together from the beginning, which is repeatable and cost effective."
No custom engineering is required when the solar system and home are designed together, Detrick says.
"Each home can be shipped to its site fully assembled including the solar system," he says.
The first step is to make sure the components of the house and the solar system work together, Detrick says. Working with a single company for the battery storage and solar panels simplifies the process.
"Our 'Encore System' uses a simple hybrid inverter that controls both the PV nodes and storage, which means it can be installed faster, has fewer components and is more efficient," Detrick says. "In the residential market, a lot of people add more panels or add storage after the original solar panels are installed, and then they need to add another inverter."
In the Transcend demonstration house, JinkoSolar used their "Continental" modules in all black that look integrated into the building. The modules, which are assembled in Jacksonville, generate 390 to 400 watts each, are highly rated by PVEL and extremely reliable, Detrick says.
"Paired with our 'Eagle' storage system, each home in Transcend Communities will have 26.2 kilowatt hours of storage, which is large for a residential building," Detrick says. "It's important to store and deploy as much energy as possible. We're standardizing the panels and storage for all the house plans in Transcend because with this system and a low energy use house it's easy to get to net positive energy."
Evolution of Solar Battery Storage
The technology used in battery storage has evolved quickly in recent years, Detrick says.
"We use LFP (lithium ferrous phosphate) battery technology, which is much safer for homes," Detrick says.
The intense interest in battery storage has brought down costs quickly, making batteries a more financially sound investment for homebuyers and homeowners, he says.
"The technology has also evolved to allow homeowners to participate in demand response energy use via remote control," Detrick says. "Our 'Engage' app makes it easy for homeowners to see their energy flow, track their usage over time and interact with their energy sources."
For example, homeowners can choose to pull their energy from the grid when demand is down and rates are lower, then use some of their stored power when demand and rates are high, Detrick explained.
Energy Management Component
The Transcend demo home will include an energy management solution from Schneider Electric with a smart electrical panel that combines all back-up energy panels into one that can be controlled with an app.
"If you want to add a generator to supplement your electricity and your battery in case of a storm, you can set up the panel with critical and noncritical power needs," says Brad Wills, director of strategic programs and customers for Schneider Electric. "You can also isolate your battery and generator from the power grid, which is a huge safety issue because if you don't isolate it and your power steps up in voltage you could hurt or even kill someone working to restore power to the grid."
When your power is coming from your battery, you can set it up to optimize your energy use to extend your power for the equivalent of as much as two batteries, Wills says.
"For example, you can shut off the power to your EV charger and other noncritical needs and keep your lights and your heat going longer," Wills says.
Schneider's home energy solution, which can be retrofitted into existing homes as well as installed in new homes like the Transcend demo home, can include a battery for clean energy storage, a solar inverter, an EV charger and connected electric sockets and light switches in addition to the smart panel.
"The system measures total power usage and uses algorithms to monitor all electrical use down to each individual device," Wills says. "Homeowners can start to see that using less energy isn't necessarily about turning out the lights now, since most people have LED lights. For example, they can monitor their electric water heater and control it so they don't use it during times when they don't need hot water or during peak times for energy use."
The control panel and app can be used to turn off specific devices rather than an entire circuit, Wills says. The system can be set automatically and overridden manually at any time through the app.
"You can use it to voluntarily go into battery mode to use less power during critical load times and pay less for your power," Wills says.
The higher level of battery storage in the homes in Transcend Communities will make it easier to rely on your own energy rather than the grid.
Shared Solar Power for Community
When Transcend Communities are built, each house will be net positive. In addition, the communities can create their own microgrid and aggregate energy with a shared storage system, Detrick says.
"We can create a community solar array with storage in addition to the PVs installed on each house," he says. "You could even have a centralized PV array with individualized storage."
The possibilities for shared solar power will depend on each Transcend Community.
"What happens in each community depends on how they want to deploy and use their storage, along with economic factors in each jurisdiction, the physical space available and building orientation," Detrick says.
As technology continues to improve, Transcend Communities will be ready to adapt and further upgrade their energy production and management systems.
Mar 28, 2023 11:48:04 AM · 5 min read
---

Michele Lerner is an award-winning freelance writer, editor, and author who writes about real estate, personal finance, and business.