Empowering Net-Zero Living and Sustainable Community Development

Samantha Carlin
1 min read
In this video, learn about the visionary initiative introducing net-zero carbon living through cutting-edge prefab homes.
VISION House Transcend is the first of many to be manufactured in the Dvele factory and shipped across the country. These homes were designed for something larger than themselves–Transcend Communities.
In this video, Brandon Weiss, co-founder and chief innovation officer at Dvele, talks about the benefits of scaling VISION House Transcend into Transcend Communities. "You can have much greater value when you group these homes together in terms of the energy side of the equation," Weiss elaborates.
Showcasing the most cutting-edge technologies available on the market today, these net-zero carbon communities will be mini-microgrids--powered by renewable energy with battery storage, producing as much energy as they consume and using smart technologies to optimize energy management.
Transcend communities will feature Dvele homes that are net-zero, all-electric, healthy, connected, resilient, solar-powered and cost-effective, as well as amenities that are desirable for today's home buyers, such as community gardens, walking trails, co-working spaces, wellness centers, EV charging stations and shared transportation options.
"These are communities to scale the type of building we've been working on," Weiss explains. "This is a way to do more homes and have a larger environmental impact and a larger impact on the housing crisis."
Through an optimized manufacturing process, resource efficiency and in a controlled environment make it so these homes can be manufactured, delivered and installed onsite in under six months.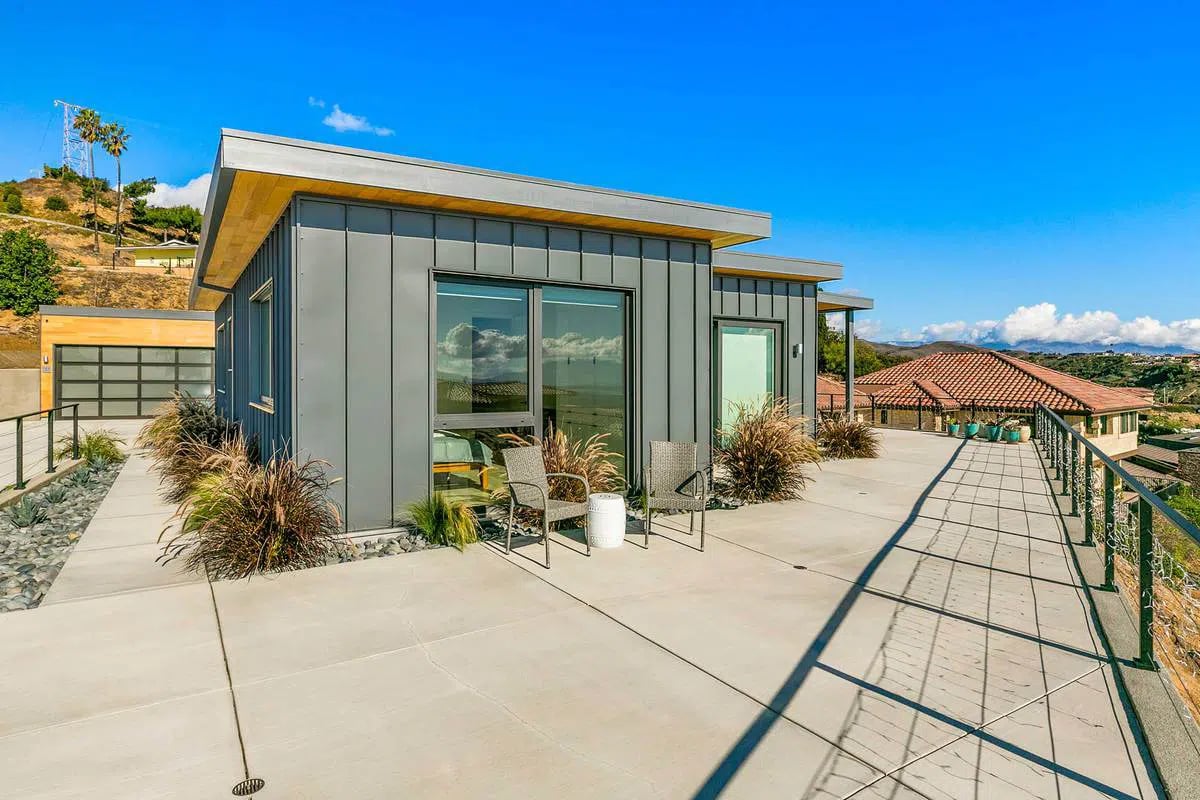 Transcend Communities are a bold approach to precision-built, ultra-high-performance prefab homes. Interested in developing one in your area? Join our growing community of builders, developers, landholders, and investors who are taking advantage of the upsides of building with these state-of-the-art units—along with project consulting by Green Builder Media and Dvele experts! Fill out the form on this page to find out how you can bring your new community to life.
Sep 10, 2023 8:00:00 AM · 1 min read
---

Samantha is able to express her passion for the environment -- both natural and built -- as the special projects manager at Green Builder Media. Prior to joining the Green Builder Media team, she worked as an order management specialist at C.A. Fortune, a consumer brands agency. She is a recent graduate of the Master in Environmental Management program at Western Colorado University with an emphasis on sustainable and resilient communities. Originally from the suburbs of Chicago, she is currently thriving in Gunnison, CO where she enjoys the surrounding geology, mountain biking, and skiing.