Net-Zero Begins with High-Tech Wraps

Samantha Carlin
1 min read
At The Sonders Project, DuPont weatherization products, including Tyvek DrainWrap and DuPont FlexWrap, ensure a better envelope.
Sponsored Content
The homes at net-zero The Sonders Project have been designed to optimize efficiency, durability, and performance.

To ensure proper weatherization and protection, the homes will be equipped with a suite of DuPont products. The company is excited to demonstrate how their "complete system of products and solutions work together to seal the building envelope and help deliver a high-performing home," says Alan C. Hubbell, residential marketing leader of water & protection at DuPont Performance Building Solutions.
DuPont's solutions help to protect building structures from water damage, increase energy efficiency and provide improved comfort and optimal indoor air quality for occupants. The full system at The Sonders Project also features low-VOC materials, which helps reduce the overall indoor environmental impact of structures.
In terms of the home's energy saving over time, DuPont weatherization solutions help building owners save energy and reduce the carbon footprint of the homes.
"By helping to increase the airtightness of the building envelope, DuPont Weatherization solutions can have a positive impact on energy efficiency, helping achieve net-zero carbon in three key ways: contribute to ventilation effectiveness (heating/cooling), protect against loss of R-value due to wind washing, and protect against loss of R-value due to wetting of insulation," Hubbell explains.
"DuPont is committed to developing sustainable solutions essential to a better, safer, healthier life for people everywhere. We continue to create products and processes that pass rigorous criteria for reducing the use of energy, water and materials," concludes Hubbell.
DuPont at The Sonders Project
Tyvek DrainWrap Water-Resistive Barrier works behind the cladding to divert bulk water away from the building while allowing vapor to pass through. For seams, the Tyvek Tape seals the building envelope and helps improve energy efficiency through reduced air leakage. Credit: DuPont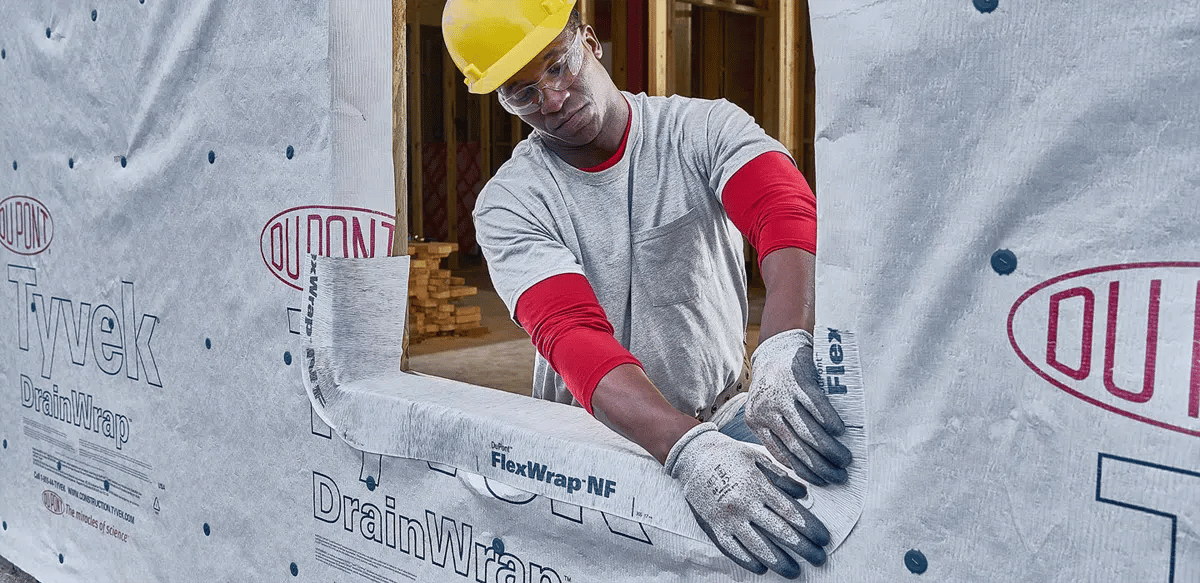 For windows and doors, the homes will utilize DuPont FlexWrap. This product is a self-adhering butyl flashing that works with DrainWrap to keep water out, fitting perfectly in hard-to-seal corners. Additionally, DuPont Flashing Tape works alongside FlexWrap to protect the window and door jambs and heads against water damage, increase building comfort and improve energy efficiency. Credit: DuPont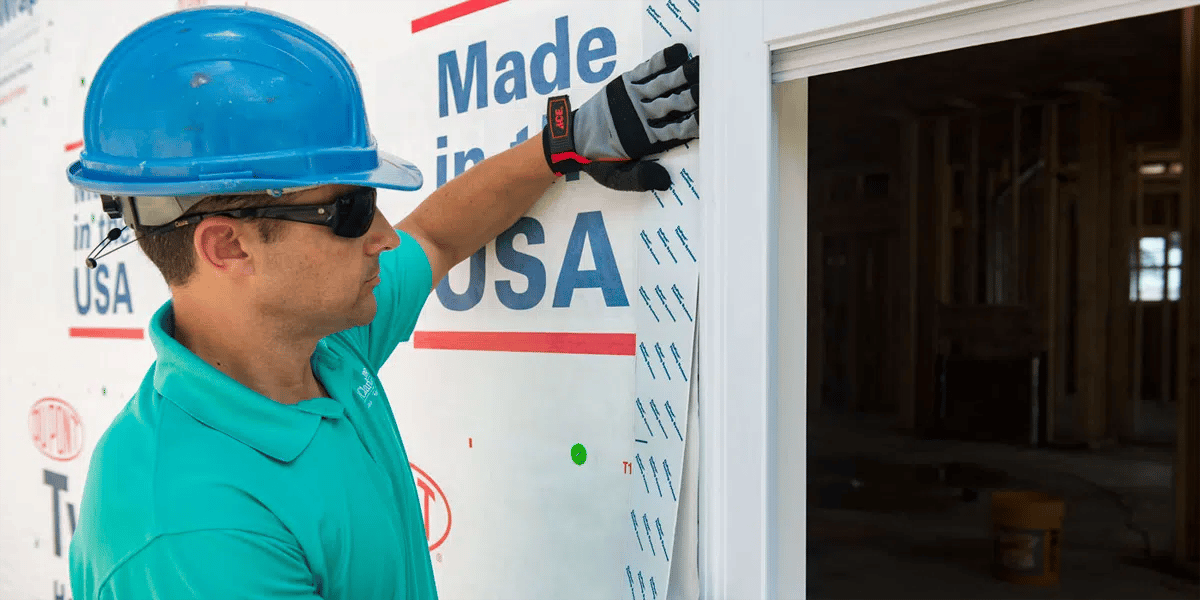 Sep 2, 2022 12:04:47 PM · 1 min read
---

Samantha is able to express her passion for the environment -- both natural and built -- as the special projects manager at Green Builder Media. Prior to joining the Green Builder Media team, she worked as an order management specialist at C.A. Fortune, a consumer brands agency. She is a recent graduate of the Master in Environmental Management program at Western Colorado University with an emphasis on sustainable and resilient communities. Originally from the suburbs of Chicago, she is currently thriving in Gunnison, CO where she enjoys the surrounding geology, mountain biking, and skiing.