Carbon Neutral Home Building: A Real-World Example

Sara Gutterman
2 min read
A new net zero carbon community is up and running—and offers loads of insights, ideas, and education for progressive builders to copy. Green Builder Media is proud to announce the publication of a new ebook that highlights it all.
With an 18-year history of producing the most cutting-edge demonstration projects in the market, Green Builder Media had the good fortune to join forces with award-winning builder Thrive Home Builders to design and build net zero carbon production homes in Sonders, a 400-home sustainable community located in the progressive city of Fort Collins, Colorado.
The Sonders community offers single-family homes, duplexes, and townhomes, all of which are intentionally small footprint, highlighting quality and sustainability rather than large-footprint living to meet the needs of today's home buyers.
The VISION House demonstration homes within the Sonders community showcase Thrive's CarbonWise building approach, which calculates a home's embodied and operational carbon using more than 19,000 criteria and determines the total amount of emissions that need to be offset in order to make the home net zero carbon.
After careful assessment, Thrive determined that 103,000 kg of carbon needed to be offset for the VISION House Sonders Retreat Model. To offset that amount, Thrive invested in four distinct decarbonization projects, including Charm Industrial, which collects agricultural residue after crops have been harvested, converts the biomass into a stable liquid, and then pumps the carbon-rich liquid deep underground where it solidifies in place for permanent storage.
It's estimated that the 220 homes built by Thrive in the Sonders neighborhood will reduce carbon emissions by 1,023 tons when compared to a similar community built to the 2021 IECC (equivalent to driving a standard gas-powered vehicle 2.5 million miles.)
It has been an honor to have the opportunity to work with Gene Myers, Stephen Myers, Bill Rectanus, and the entire Thrive team as we explore the frontiers of net zero carbon building. We look forward to continuing our work with Thrive and other vanguard partners to decarbonize the built environment.
To celebrate the opening of this community, we created a new downloadable ebook. Download it to access a photo- and fact-rich narrative about how this special community came to be.
The book includes information on:
What a carbon-neutral building approach entails.
New ways to think about water conservation.
Healthy design and living ideas that support people of all ages.
Implementing the Institute for the Built Environment's "Five Focus Areas of Accessible Homes."
How to decide what community-wide amenities to offer.
New indoor air quality must-haves, particularly with wildfires on the rise.
Full details on design and product selections that constitute the perfect carbon-neutral home.
Download this free resource here—and get a detailed look at the future of housing!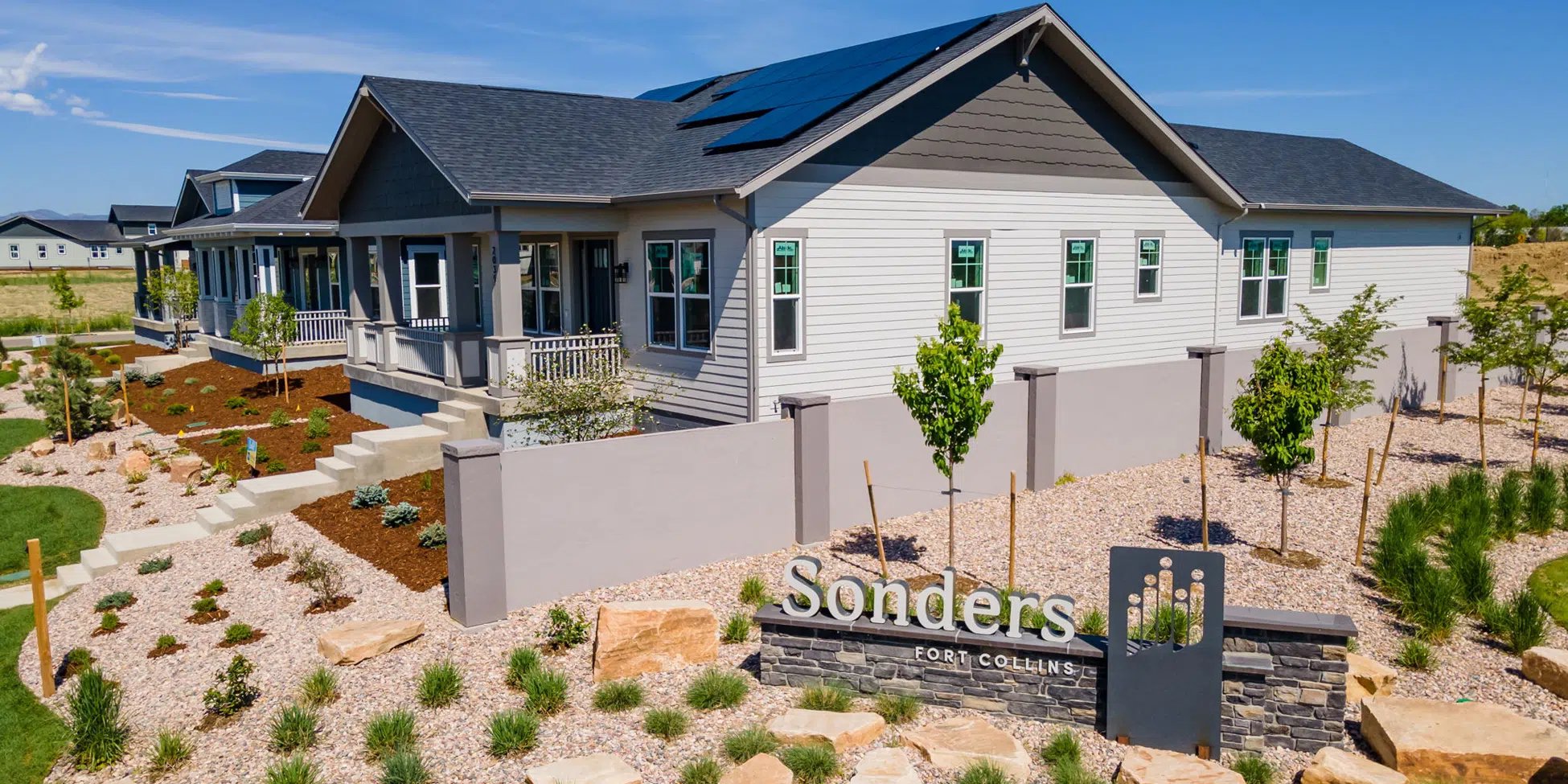 Sep 20, 2023 8:00:00 AM · 2 min read
---

As cofounder and CEO of Green Builder Media, Sara is a visionary thought leader and passionate advocate for sustainability. A former venture capitalist, she has participated in the life cycle (from funding to exit) of over 20 companies, with an emphasis on combining sustainability and profitability. She lives in Lake City, Colo., with her husband, where she is an avid long-distance runner, snowboarder, and Crossfit trainer. She is also on the Board of Directors at Dvele, runs the Rural Segment for Energize Colorado, and is a former County Commissioner.