The Impact of Insulation

Samantha Carlin
2 min read
At the Sonders project, Thrive Home Builders is leaning on Owens Corning insulation to help meet the community's energy efficiency, healthy home, and net-zero requirements.
In the front range of Colorado, Fort Collins experiences cold winters and extremely hot summers. High-performance insulation helps modulate temperatures and offset energy demand, resulting in increased energy efficiency and cost savings.
However, temperature control isn't the only benefit insulation has to offer. Indoor air quality is extremely dependent on the quality and functionality of insulation. In Colorado, the spring and summer months are synonymous with wildfire smoke. A tight building envelope keeps indoor air quality at healthy levels and provides relief during smoky days.
As a valuable partner to Thrive Home Builders over the years, Owens Corning is providing the insulation needs for the Sonders project.
Owens Corning Marketing Leader for Residential Insulation Trey McNamee says the company is "excited to be part of a project that is aligned with our stance on high performance, sustainability, and using new innovative materials to achieve those objectives."
Specifically, the homes will be insulated with Owens Corning's ProPink Loosefill Insulation. The product is extremely versatile and achieves high-performance results in walls and attics. It fits every cavity, installs quickly and is a cost-effective option for powerful insulation.
The ProPink insulation at the Sonders project will keep residents comfortable, and heating and cooling costs down, according to Owens Corning. The product utilizes High-Performance Fiberizing Technology, which allows consumers to reach the exact R-value—a measurement of how much resistance the insulation has to heat flow—needed while using less material.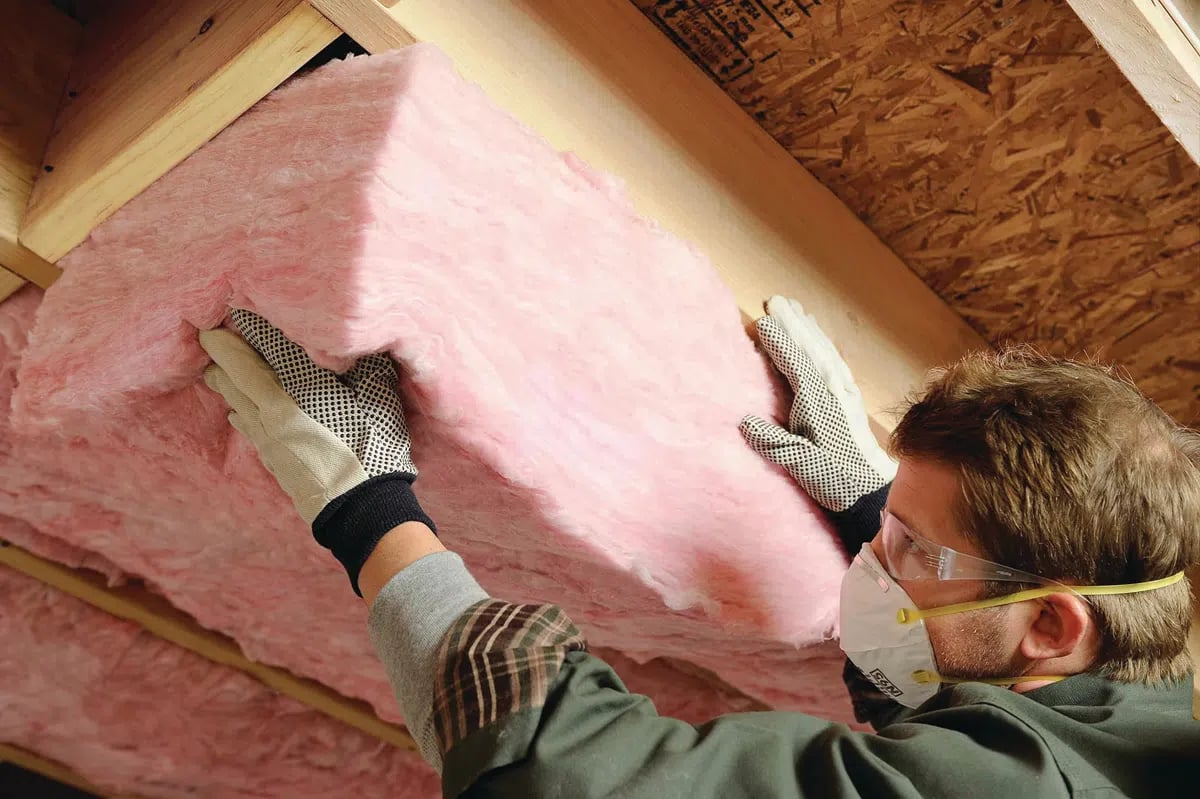 Sonders Project homes utilizes Owens Corning insulation for high-performance results in walls and attics, meaning lower energy costs. Courtesy of Owens Corning
Similar to the project goals, Owens Corning is dedicated to creating products that enhance the health of residents and the environment. For example, ProPink insulation is free of harmful chemicals and is resistant to moisture, fungus and mold growth.
With the highest recycled content rate in the insulation industry, ProPink contains 55 percent reclaimed material. The product is one of 14 certified by SCS Global Services as being made with 100 percent renewable electricity.
"These certified products provide commercial architects, specifiers, builders, and homeowners with lower-carbon product options as they seek to build more sustainable structures," notes Owens Corning's Senior Vice President and Chief Sustainability Officer David Rabuano, in the company's 2022 annual sustainability report. "They also help architects design buildings with reduced life cycle impacts."
Owens Corning also has Environmental Product Declarations (EPDs) to provide transparency on their products regarding environmental and human health impacts over long-term use.
"Owens Corning takes its role as a corporate citizen very seriously," the company notes. "It aims to lead the charge as an ethical company with an industry-leading approach to environmental awareness and action."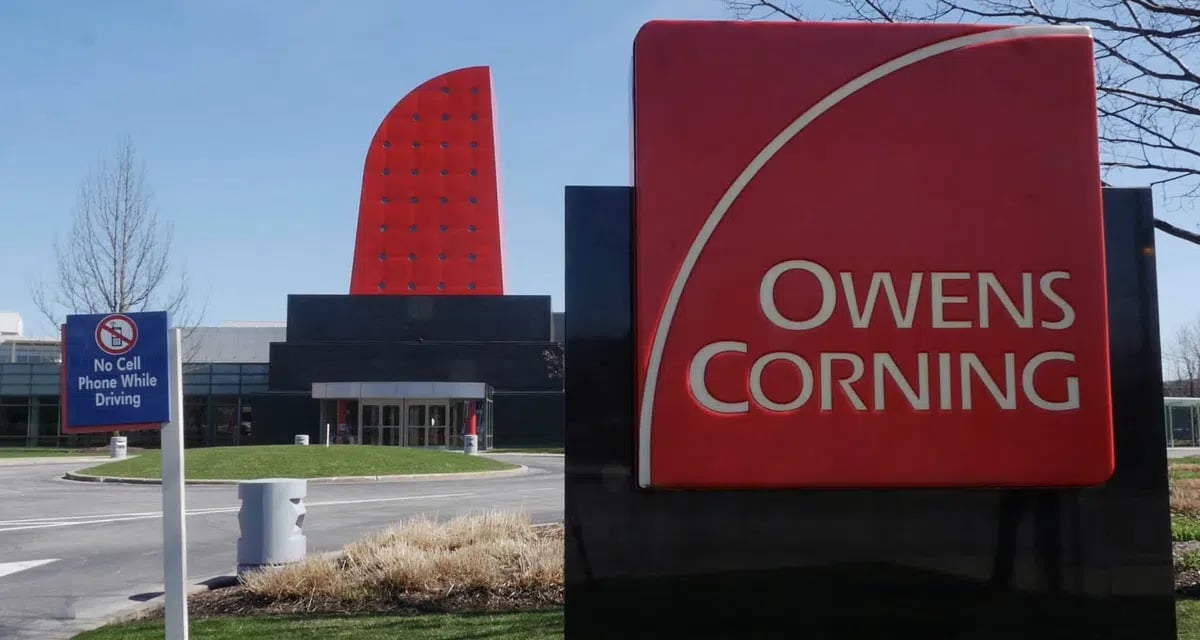 Owens Corning's future goals include continued enhancement of its industry-leading insulation, roofing and composites products to make them even more environmentally friendly to builders, homeowners and businesses. Courtesy Owens Corning
Jul 14, 2023 4:11:36 PM · 2 min read
---

Samantha is able to express her passion for the environment -- both natural and built -- as the special projects manager at Green Builder Media. Prior to joining the Green Builder Media team, she worked as an order management specialist at C.A. Fortune, a consumer brands agency. She is a recent graduate of the Master in Environmental Management program at Western Colorado University with an emphasis on sustainable and resilient communities. Originally from the suburbs of Chicago, she is currently thriving in Gunnison, CO where she enjoys the surrounding geology, mountain biking, and skiing.