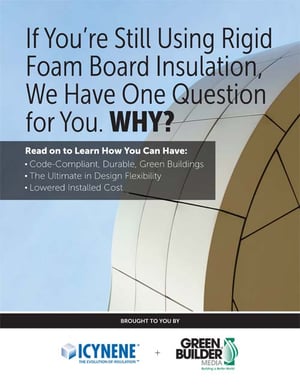 Spray Foam Is the Ideal Choice for Modern Commercial Building Design
This new E-Book Will Have You Asking: Why Am I Still Using Foam Board Insulation?
Discover new information about the benefits of Icynene ProSeal and Icynene ProSeal Eco spray foam products in continuous insulation applications and how these high performance products can help you design and build code-compliant, durable, efficient commercial buildings.
These high-performance closed cell spray foam products offer four functions in one:
Continuous insulation
A continuous air barrier
A water-resistive barrier
A vapor barrier
Fill out the quick form on this page and enjoy this complimentary guide today!