Free Ebook Download:
Here's How You Can Lead (and Profit from) the Adoption of Eco-Friendly Paints
When it comes to color-rich wall finishes and meticulous trim detailing, builders and painting contractors understand how high-quality sustainable paints impact their reputation, build a satisfied client base, and boost the bottom line.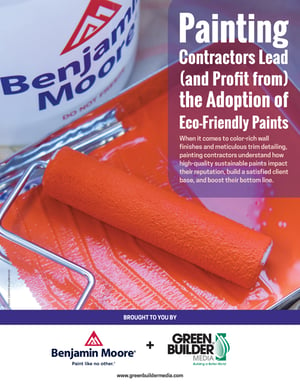 Download this ebook and follow along as three successful painting contractors share their expert best practices and tips for delivering the perfect paint job every time. The Ebook covers:
Fill out the form on this page to download your free copy.
Your information will be shared with the Ebook sponsor