Transcend Homes Aim High for Health and Wellness

Michele Lerner, Associate Editor
5 min read
Whether it's better indoor air quality or an absence of chemicals, a home that supports health and wellness is important for most home buyers.
When Dvele, a California-based prefab homebuilder, and Green Builder Media partnered to design Transcend, a high-performance, net-zero, all-electric home, improving the health and wellness for future occupants was as important as lowering the home's carbon footprint.
"We've been doing quality testing on homes since 2008 to try to quantify the health of homes in the built environment," says Brandon Weiss, cofounder and chief innovation officer of Dvele. "Designing a home for health and wellbeing starts at the very beginning when we're choosing materials and products to make sure the building has the least amount of chemicals as possible."
A healthy home is a top priority for nearly 80% of homebuyers, according to a COGNITION Smart Data survey. When asked about various issues that are important when deciding where they want to live, a healthy home was ranked as extremely important by more respondents than any other attribute.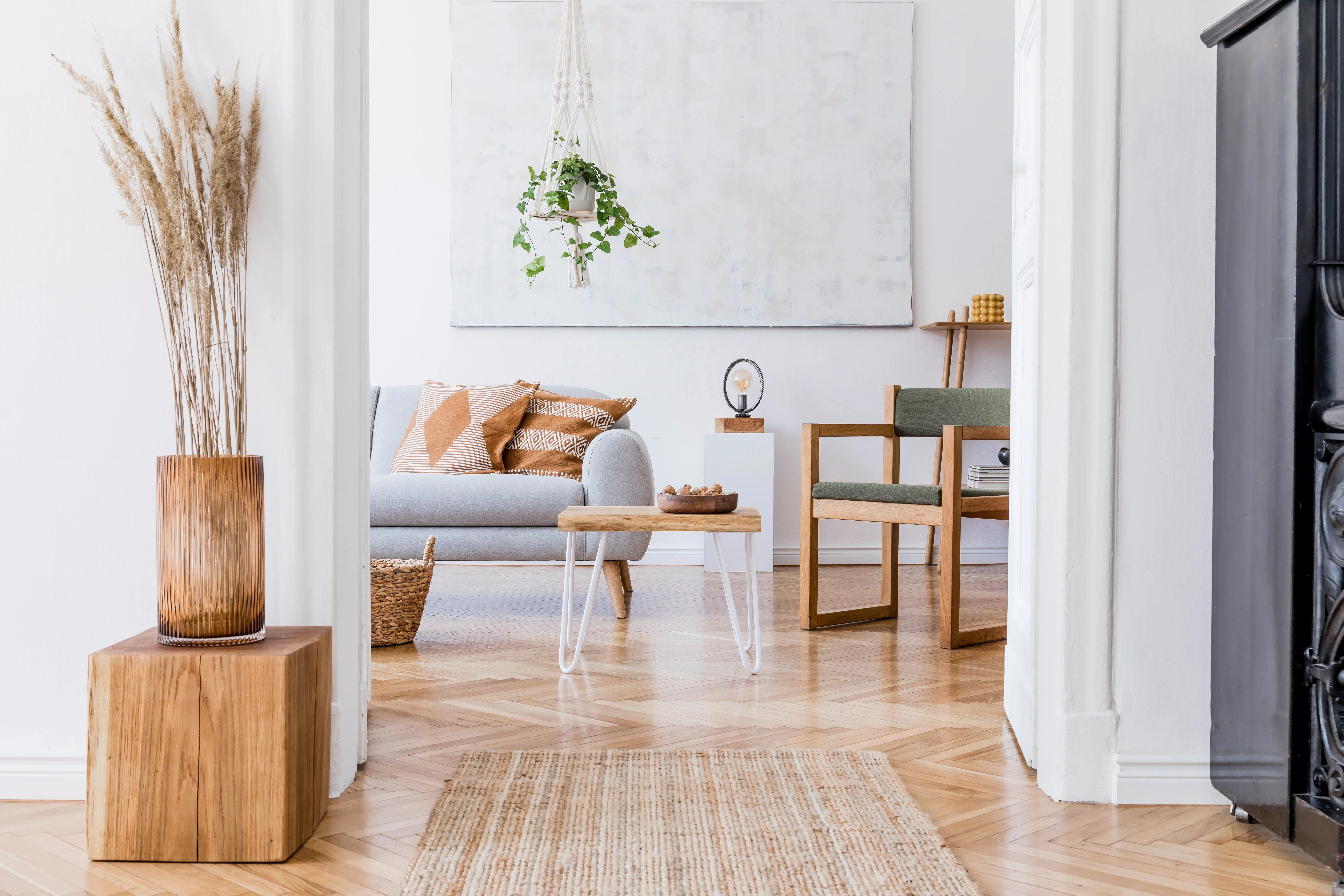 Modular Construction for a Healthier Home
Dvele carefully monitors the materials and products for all their homes for sustainability and health, including Transcend.
"Dvele's approach to sourcing products for their homes is like shopping at an organic store or a Whole Foods rather than a regional chain for groceries," says Sara Gutterman, CEO of Green Builder Media. "You know from the beginning that you're getting something better for you and your home."
The healthy, nontoxic, non-polluting materials do not have VOCs, formaldehyde, particulate matter, mold, or other toxins.
Building Transcend in an enclosed factory environment also contributes to the health of the home.
"There's no exposure to rain or snow or moisture, so you don't need to be concerned about the moisture content in the materials used to construct the house," says Weiss. "The HVAC system and ductwork are all sealed during the construction phase, so we introduce as little dust and particles as possible into the system."
HEPA filtration is used at the factory and the house is thoroughly cleaned before it's delivered. Once the home is constructed onsite, the HVAC system and ductwork are opened, and a cleaning crew is brought in again before anyone moves into the house.
Indoor Air Quality for Comfort and Health
Most people became more aware of the importance of indoor air quality during the pandemic, but the benefits of breathing good quality air go beyond preventing illness or allergy attacks.
"Better indoor air quality helps you sleep better, which in turn is essential to your physical and mental health," says Weiss.
The airtight envelope that contributes to the energy efficiency of the home requires a continuous system of ventilation and bringing in filtered fresh air from outside. For Transcend, Dvele and Green Builder chose the Broan integrated indoor air quality system, which includes a range hood, an energy recovery ventilation (ERV) system and a monitoring system.

Broan-NuTone's Overture system
uses sensor technology to monitor a home's air. The sensors and plugs sense moisture, CO2, TVOCs and temperature. For example, when they sense a rise in humidity, they will automatically trigger the connected ventilation device such as a range hood or bath fan.
"We exhaust air from the kitchen, bathrooms and laundry room that has moisture, then we bring in filtered fresh air and distribute it throughout the home," says Weiss.
Transcend includes sensors that continuously check the air for toxins, radon, and moisture, and automatically corrects the ventilation and fresh air distribution systems for optimal quality.
"If the homeowners have people over, the sensors will know that more people are in a particular room and will adjust the ventilation rate for healthier air," says Weiss. "The monitoring system can sense if there's a fire outside and will shut off the outdoor air intake and switch to an indoor air filtration system. All this happens without the homeowners needing to do anything."
The first Transcend house is being built with Uponor radiant heating and cooling without any forced air, which is healthier and optimizes the comfort of the home, says Weiss.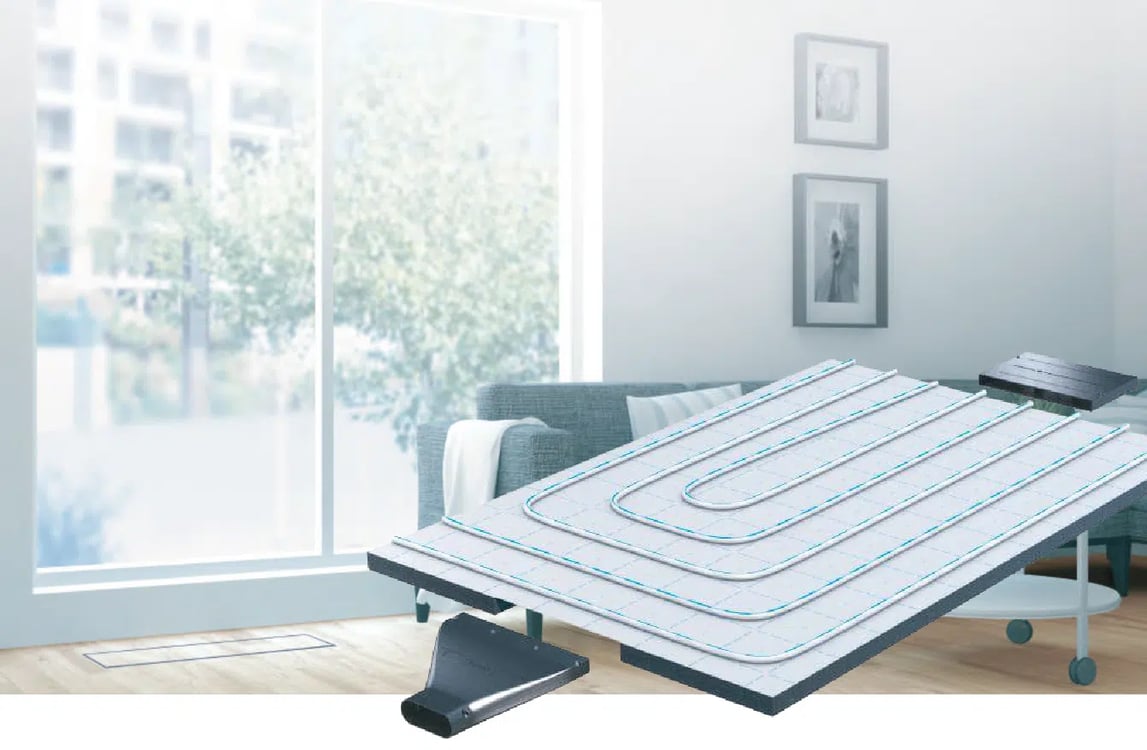 For radiant cooling, Uponor's system works to remove heat and leave behind cool air. Using the same equipment as the radiant heat, cold water runs through PEX piping in the foundation. The cold water pulls heat out of the air in the building through the process of reaching thermal equilibrium.
Water Management for Health
Many people take for granted that they'll always have clean water to drink, but Transcend includes a whole home water management system. A LIXIL water filtration system is installed throughout the house so that, no matter what environment surrounds the home, the residents will have clean, pure water for drinking, cooking, cleaning, and bathing.
The system also includes water management devices that learn the habits of residents and helps to conserve water, along with low-flow fixtures. Leak detection systems provide safety and security benefits along with peace of mind for residents.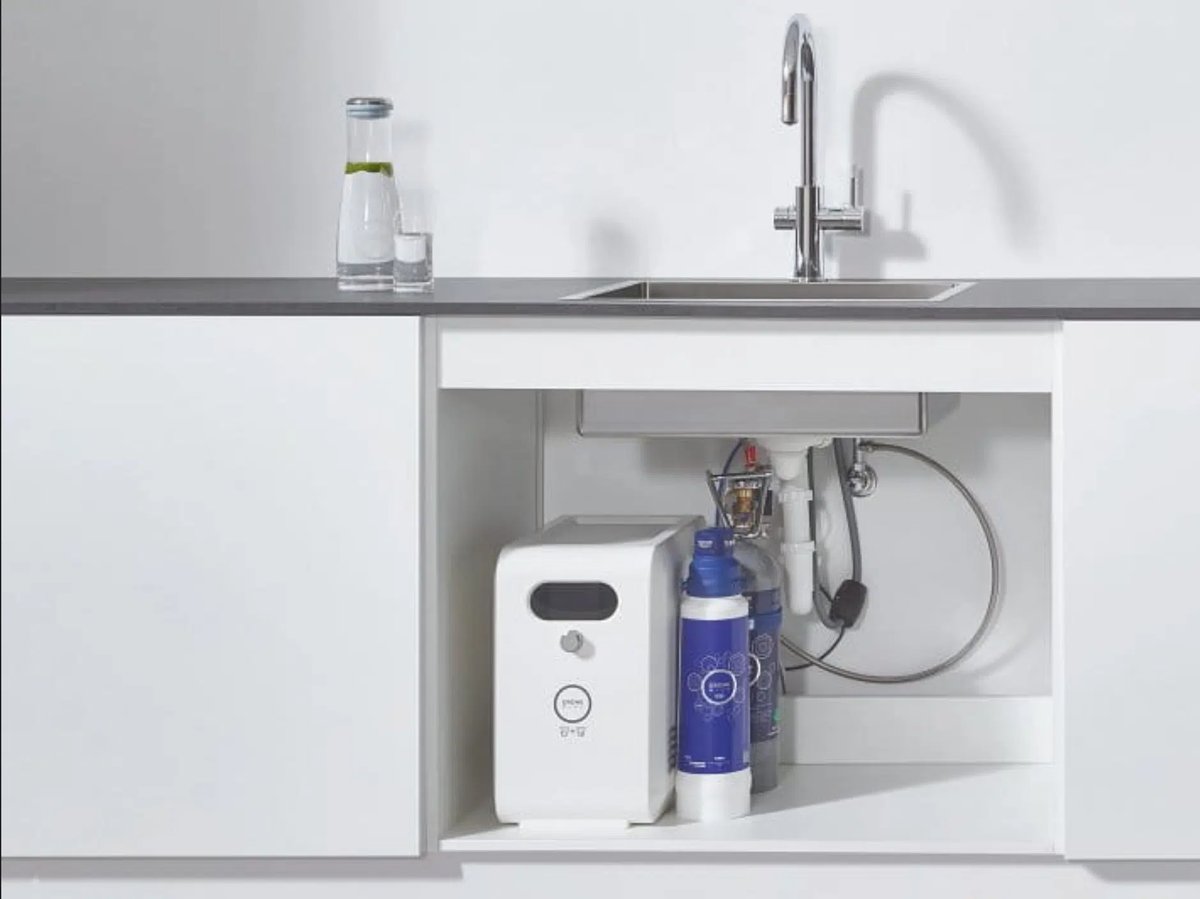 The Grohe Blue system eliminates waste from using bottled water by filtering water through a five step filtration process. It delivers clean chilled water instantly from the tap and has an option for sparkling water.
Mental Health Through Design Choices
Several design features in Transcend contribute to the mental wellbeing of residents. For example, lighting systems in the house mimic circadian lighting, which helps people physically stay in tune with the season and time of day. Researchers have found that circadian lighting offers benefits for sleeping, moods, alertness, cognitive function and productivity.
"Besides the lighting system that can be managed with Dvele IQ [the company's smart house technology], we installed blackout shades in the bedrooms that can be set to raise automatically to allow people to wake up naturally," says Weiss.
The systems of the house such as the HVAC and water heater are carefully chosen to be quiet, which Weiss says promotes healthier sleep and reduces stress. Sound attenuating materials also improve the acoustics of the house for calm and quiet.
"We deliberately followed biophilic design principles, especially to enhance the connection between indoor and outdoor spaces, which has physical and mental health benefits," says Weiss. "The primary bathroom is designed as a spa-like space for stress reduction, and the living room bumps out so it can take in more of the nature surrounding the house."
A Sanctuary for a Healthy Household
Privacy and security are an important part of people's feeling of comfort and wellness in their homes, says Weiss.
"The Dvele IQ system simplifies the management of the household, yet the data is secure and can't be hacked," says Weiss. "Motion sensors, alarm systems and video cameras can easily be added to the house and integrated with the Dvele IQ system."
Other options include smart locks and even geofencing that make it easier to unlock the house from a smartphone.
The first Transcend model will be built in Lake City in Colorado's San Juan Mountains, but the goal is to develop communities of Transcend homes with a healthy lifestyle including social interaction and access to walking paths, bike trails, and nature.
"The homes will be solar powered with JinkoSolar PV panels and battery storage to produce all the energy needed to power the house and charge a car, which will reduce carbon emissions for the home and the community," says Weiss. "The communities will be designed with ecological intent, which is important for everyone's health and wellness."
Oct 22, 2022 11:45:00 AM · 5 min read
---

Michele Lerner is an award-winning freelance writer, editor, and author who writes about real estate, personal finance, and business.