New Technology Enhances Efficiency

Samantha Carlin
3 min read
Water and energy conscious appliances help VISION House Transcend reach net zero goals.
Sponsored Content
Tucked away in a magical forest along the rushing Lake Fork River in the San Juan mountains of Colorado, the VISION House Transcend aims to meld harmoniously with its wild natural setting, which means achieving net zero everything with this energy efficient, water conserving, healthy, resilient, smart, and solar powered structure.
Energy- and water-efficient appliances are critical to help the project reach its performance goals, reduce demand on the solar system, address dwindling water resources in the Western United States, and set a high standard for Transcend homes across the country.
Green Builder Media and prefab home builder partner, Dvele, selected Dacor appliances for the home since its parent company, Samsung, shares an aligned goal of innovating for a better future.
Dacor appliances blend eco-friendly design with luxury features. According to Mark Newton, head of corporate sustainability for Samsung Electronics in North America, Samsung considers externalities when designing products and incorporates environmental and social impacts into the decision making process.
High-Technology Kitchen
In the kitchen, the VISION House Transcend will feature Dacor's 36" Freestanding French Door Refrigerator, which preserves food longer with Precise Cooling Technology and FreshZone drawers. These offer customizable temperatures to store everything from meat to fish, chilled drinks, or vegatables. Additionally, the interior stainless steel paneling helps maintain consistent temps for superior performance.
The home will also boast Dacor's 36" Induction Cooktop for fast, energy efficient, and safe meal preparation. With FlexZone technology, this cooktop has nine flexible cooking modules that heat and cook at lightning speed and accommodate pots and pans of all shapes and sizes with a simple swipe of the finger.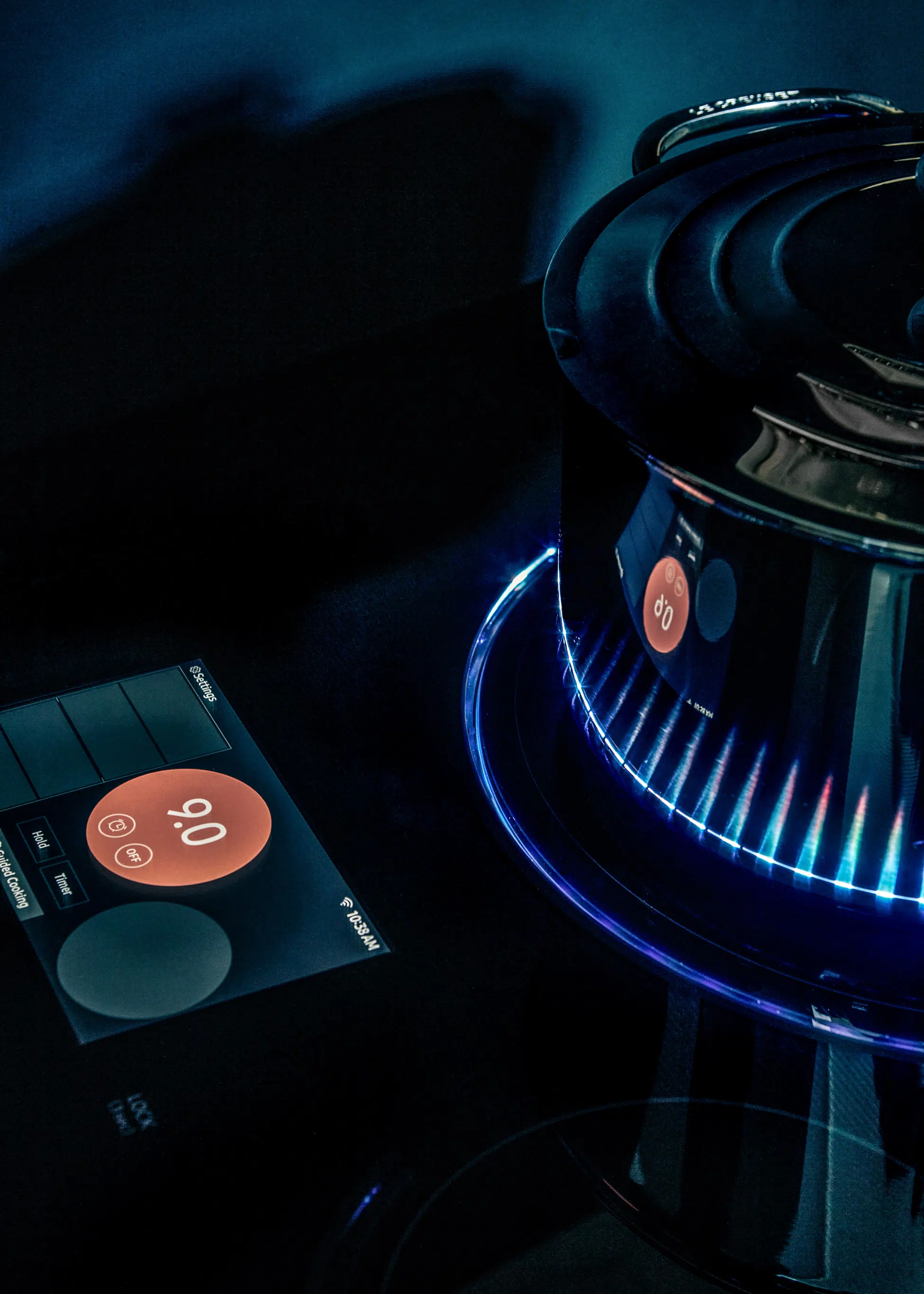 The LCD control panel on the Induction Cooktop not only controls the temperature but also comes with pre-programmed settings–guiding the user with video assisted step-by-step instructions.
The Combi Wall Oven adds versatility to the kitchen. The multifunction ovens combine the power of microwave and convection technology. This lets users sear, broil, and even air fry with one product. Steam-Assist keeps the juice inside meats while leaving the outside brown and crispy and keeps bread moist with a flaky crust. With SmartThings integration, occupants can preheat the oven and check the remaining time and cooking status from a smart device.
Transcend will also showcase Dacor's 24" Dishwasher, which is jam-packed with features while only using 3.2 gallons of water per cycle. The three rack dishwasher does away with the circular sprayer and uses WaterWall Technology that evenly distributes high-pressure water from corner to corner and top to bottom, enabling a more comprehensive cleaning process.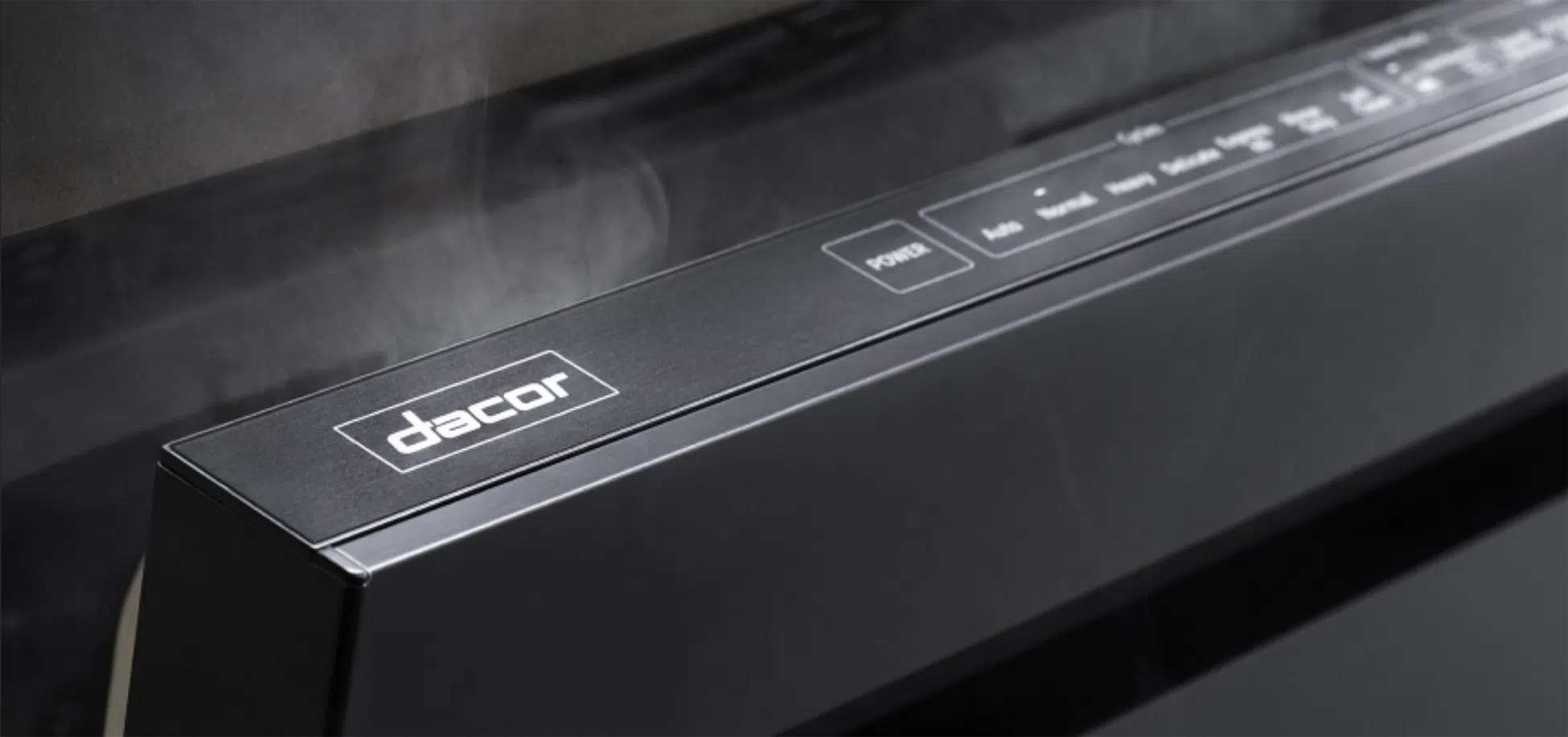 The dishwasher's door automatically opens at the end of the drying cycle with AutoRelease, resulting in up to 35 percent improved drying performance and reducing streaking and spots left on dishes. Credit: Dacor
Cleaner Clothes with Less Water
Transcend will also feature a washer and dryer from Samsung that combines high-tech features with energy and water saving technologies. In just 40 minutes, the compact front load washer uses Super Speed technology to wash a whole load. Steam Wash gently removes stains without pretreatment, and the washer even reminds the occupant to run the Self Clean cycle every 40 washes.
Since Transcend is all-electric, Samsung's Heat Pump Dryer with Sensor Dry was selected. The dryer automatically optimizes drying time and temperature to protect clothes from heat damage and save energy.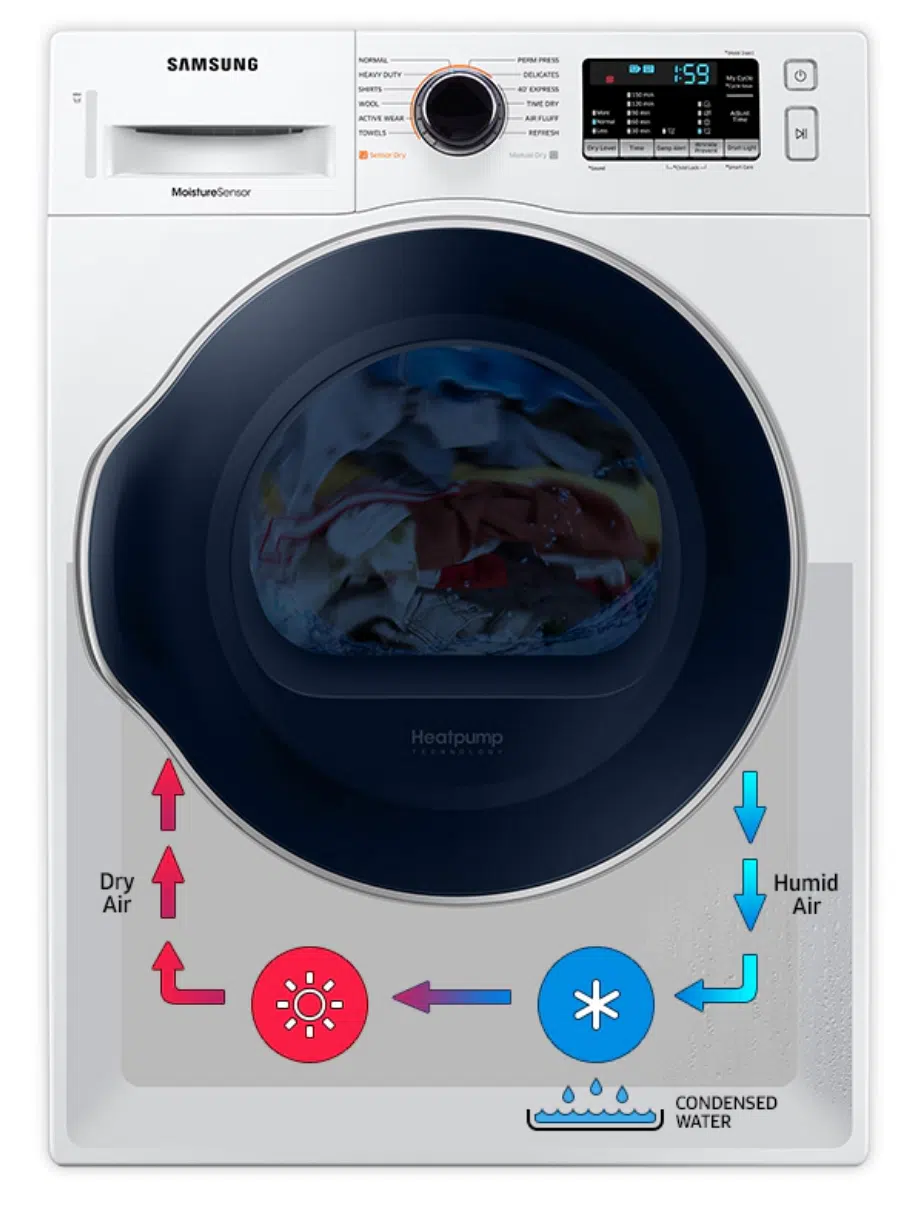 According to Samsung, "Heat Pump Technology offers a more energy-efficient, cost-effective and gentle way to dry your clothes. It uses a 'refrigerant' instead of electricity to heat the air and recycles the same air to avoid wasting energy." Credit: Samsung
Samsung and Dacor's products have easy-to-use features with eco-friendly technology. As a corporation, Samsung Electronics is dedicated to adhering to high environmental, social and governance (ESG) initiatives and goals. Stay tuned for more information on Samsung's participation in VISION House Transcend.
Sep 28, 2022 10:00:00 AM · 3 min read
---

Samantha is able to express her passion for the environment -- both natural and built -- as the special projects manager at Green Builder Media. Prior to joining the Green Builder Media team, she worked as an order management specialist at C.A. Fortune, a consumer brands agency. She is a recent graduate of the Master in Environmental Management program at Western Colorado University with an emphasis on sustainable and resilient communities. Originally from the suburbs of Chicago, she is currently thriving in Gunnison, CO where she enjoys the surrounding geology, mountain biking, and skiing.