Solar Power Pushes The Sonders Project Toward Net-Zero Goals

Samantha Carlin
2 min read
In sunny Fort Collins, Colo., the Sonders community of over 200 homes will be powered by solar energy, kicking costly bills and carbon emissions to the curb for good.
Sponsored Content
The Sonders Project will provide energy-efficient and healthy housing for those over the age of 55. In partnership with Thrive Home Builders, one of the primary builders for The Sonders Project, the developers aim to address the aging population's need for homes where they can age in place while remaining connected to opportunities for community and growth.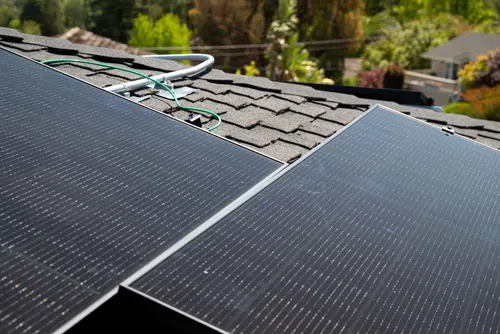 Each home will have a custom, integrated system of photovoltaic panels. The panels are connected to an app to track production and monitor performance.
This three-year endeavor aims to demonstrate the possibilities surrounding environmentally-conscious design, development, and building practices. The new townhouses and single-family homes will combine the latest technology with efficient, sustainable products. Each product used in the project has been specifically selected to contribute to a goal of reaching net-zero energy, water, and carbon.
To reach the strict goals of the development, renewable energy sources are a must for these new homes. Since Fort Collins gets an average of 237 sunny days a year, solar energy to generate electricity is a must-have for the new builds.
Sunnova at Sonders
Sunnova solar panels will produce electricity by converting sun rays into energy at The Sonders Project.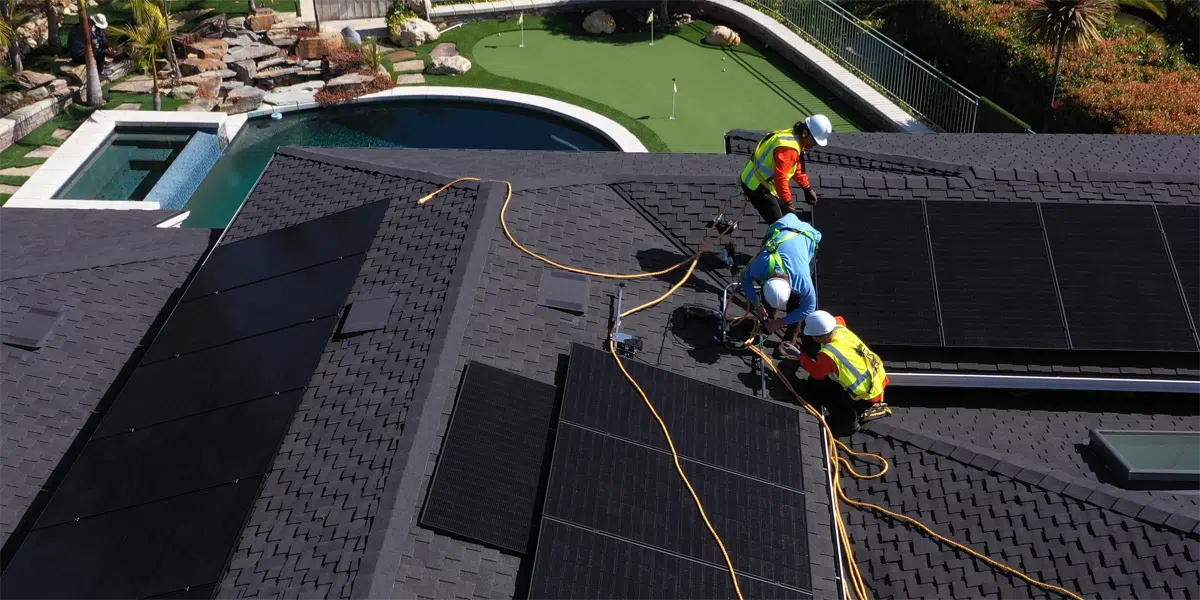 "Sunnova is excited to partner with Thrive Home Builders on the Sonders Project," says Dennis Helblig, Director of Business Development at Sunnova Energy Corporation. "Our shared passion for innovation and sustainability means we are committed to providing homes that combine cutting-edge performance with energy efficiency."
Manifesting Thrive Home Builders' mission of designing and constructing homes for a more sustainable future, The Sonders Project demonstrates the importance of material, technology and product selection when building for net-zero. Therefore, incorporating a source of renewable energy, like solar, was critical for the developers to reach the environmental goals.
Convert Sunlight—And Store It
Sunnova's SunSafe solar + battery storage systems will power each home to avoid the emissions from burning fossil fuels for energy. With the addition of the battery, homeowners will be able to store excess energy for cloudy days, nights, or in times of need.
The system has a 25-year warranty which includes maintenance, monitoring, repairs, and replacements. Helblig notes how "Sunnova is proud to be a part of the Sonders story and to provide homeowners in the community with an affordable, reliable and clean energy service for years to come."
Through incorporating solar energy, each home will boast energy independence, low utility bills, and carbon neutrality. "Net-zero communities produce as much energy as they consume, and in order to truly achieve net-zero you need an energy source that does not emit carbon – this is where solar energy comes into play," Helblig expresses.
Stay up-to-date on project announcements and Sunnova's participation in The Sonders Project.
Aug 5, 2022 10:20:02 AM · 2 min read
---

Samantha is able to express her passion for the environment -- both natural and built -- as the special projects manager at Green Builder Media. Prior to joining the Green Builder Media team, she worked as an order management specialist at C.A. Fortune, a consumer brands agency. She is a recent graduate of the Master in Environmental Management program at Western Colorado University with an emphasis on sustainable and resilient communities. Originally from the suburbs of Chicago, she is currently thriving in Gunnison, CO where she enjoys the surrounding geology, mountain biking, and skiing.