Transcend Net-Zero Modular Aims to Transform Housing

Michele Lerner, Associate Editor
5 min read
The first prototype modular home will be sited in rural Colorado this fall, not far from Lake City.
Transcend, a new line of modular homes developed through a partnership between Green Builder Media and California-based prefab homebuilder Dvele, will demonstrate a new approach to U.S. home building and performance.
"We set out to create a product that is a high-efficiency, healthy, fully electric, self-powered home," says Kurt Goodjohn, CEO of Dvele. "We monitor every aspect of the performance including health and wellness and use precision engineering to build every module."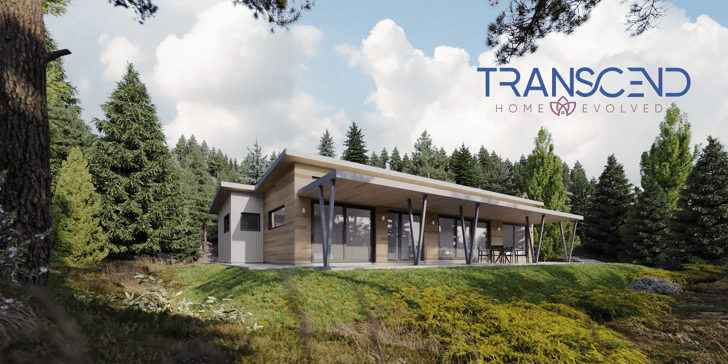 The shortage of housing in the United States, estimated by Freddie Mac at 3.8 million missing units, doesn't include the millions of outdated, energy-inefficient homes that need renovation or replacing. Yet the technology to build smart, energy efficient, healthy, resilient homes is available. That technology just needs a coalition of companies to provide these options to homebuyers throughout the country.
About the Prefab Builder
Dvele's factory currently produces about 220 modules for 70 homes per year, but demand for their modular homes has increased dramatically, and the company is scaling up its manufacturing capabilities rapidly.
"We've been looking for years for the right partner to develop co-branded homes and to create the best product on the market," says Sara Gutterman, CEO of Green Builder Media. "We're excited about introducing Transcend, a net zero, fully electric, solar-powered, intelligent home that's healthy and resilient. We want to transform the housing industry with this cost-effective house that can be manufactured in less than four months, delivered and installed onsite in 24 hours, followed by cosmetic work and utility hookups for a completed house in less than six months."
Goodjohn says Dvele's system of designing and manufacturing homes is a good match for the partners' shared goal of a better future.
"Our philosophy is that housing is everything, so if you can create a better house, you can improve quality of life," says Goodjohn.
Beyond the features and benefits of the homes, the Transcend initiative will contribute to decarbonization: Green Builder Media and Dvele will plant 10,000 trees for every Transcend home that is built in the future.
Prefab housing meets its moment
The era of prefab construction is here, says Gutterman. "Building high performance homes in factory conditions with precision engineering is especially important, given labor and material shortages and soaring construction costs," she says.
Prefab housing used to be thought of as glorified manufactured housing, says Goodjohn, but now it's become more acceptable.
"You don't have car parts dumped in your driveway, and have someone build your car, so why would we continue to build houses that way when we don't need to?" says Goodjohn. "Transcend is a perfectly calibrated product that we've designed and built on the Dvele platform."
The first Transcend demonstration model will be built in Lake City, Colo., near Telluride, and will include significant upgrades to showcase an aspirational version of the house. Buyers will be able to choose among several base modules and customize their homes for their lifestyle, preferences and climate. Dvele can make design and product suggestions for buyers based on their climate and lot configuration. Builders and developers will also be able to purchase Transcend modules to create communities of these homes.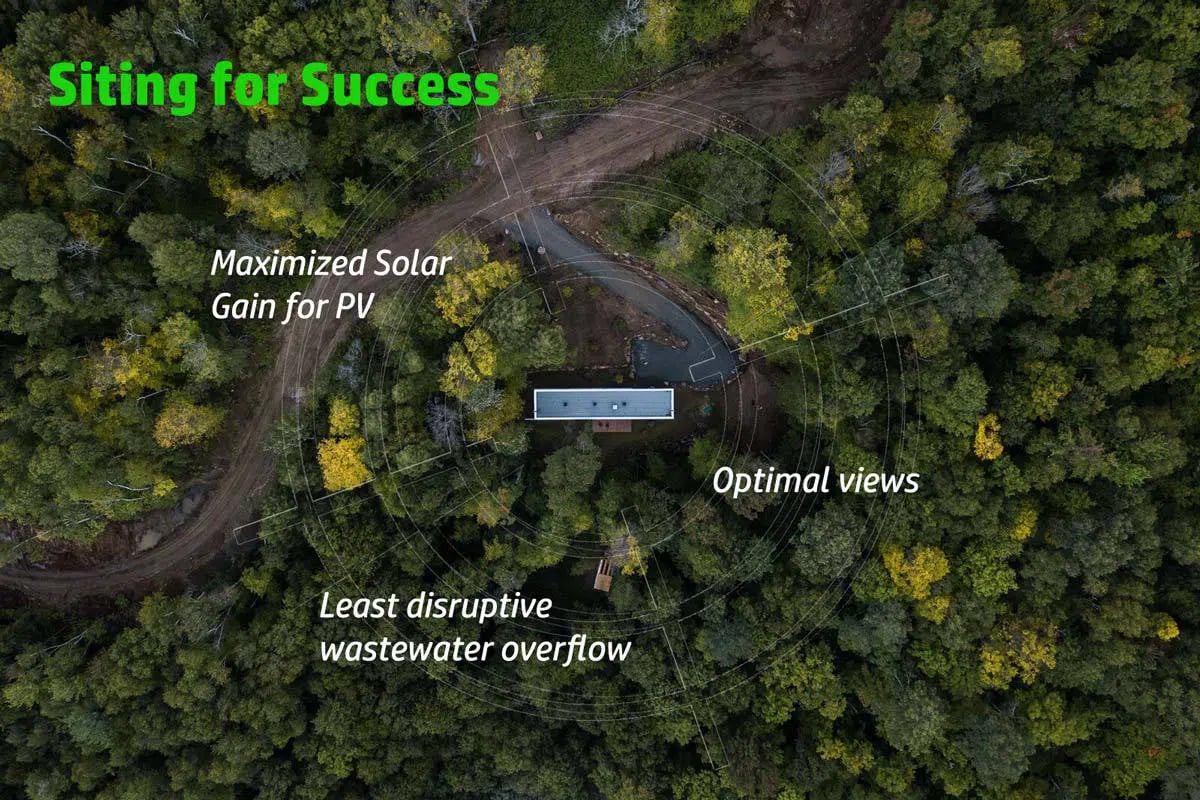 A New Age of High-Performance Healthy Homes
Transcend's design and manufacturing process results in a home that is 87% more energy efficient than the average site-built home, says Goodjohn. The factory setting for the modules reduces materials waste, and the goal is to have the modules delivered to each home site by electric vehicles.
"This is a self-powered home that takes a conservation first approach to energy and solely uses electricity," says Goodjohn. "Then we layer on solar panels and battery storage. You can't just slap solar panels on a home and call it self-powered, you must start with the building science and materials that create an energy efficient home in a factory-controlled environment."
Health and wellness are also prioritized in the design of Transcend, including ventilation to extract air from kitchens, bathrooms, laundry rooms and hobby spaces. Fresh filtered air from the outdoors is brought into the living and sleeping areas throughout the home with ERVs.
"We work with manufacturers and suppliers who list every ingredient in their products, so we know they are healthy, non-toxic and non-polluting for better indoor air quality," says Goodjohn. "We monitor indoor air quality, so the ventilation system automatically kicks in to introduce fresh air when a certain threshold is reached."
Particulate matter, VOCs, mold, formaldehyde and other toxins are thus eliminated from the house. In addition, the homes have radon detection systems. Wellbeing is also enhanced with biophilic design, water filters throughout the house, sound attenuating materials for a quieter home, and a Circadian rhythm lighting system that is designed to mimic the human biological clock.
Built-In Intelligence
Transcend's next level smart home features optimize energy efficiency, safety and a healthy home.
"There are about 300 sensors in every home to monitor energy efficiency, provide energy and water use data and healthy home data," says Goodjohn. "Our Dvele IQ system ties everything back to one centralized brain for the house, which uses the information to learn how the home operates, and to suggest how to make improvements that will increase the comfort of the residents and lower the cost of ownership."
Homeowners will have one easily programmable interface that connects everything, including the geothermal heat-pump powered radiant heating and cooling system—which also heats the home's water, indoor air quality sensors, leak detectors, lights, speakers and security technology.
"The data is totally secure for the privacy of the homeowners," says Goodjohn.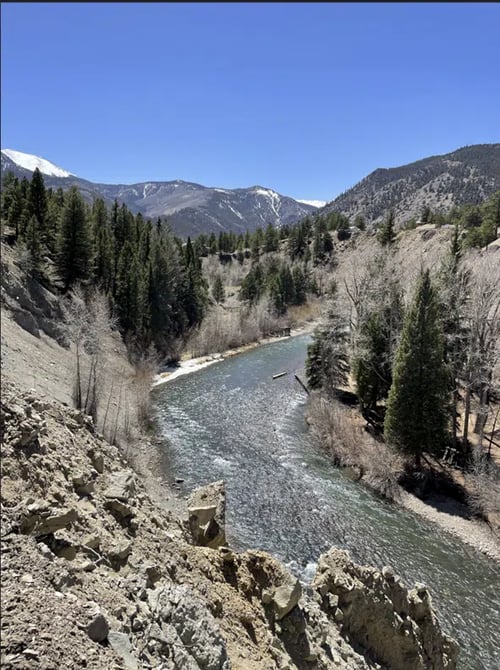 Site of the VISION House Transcend
Sustainability Built In From the Beginning
Transcend is designed for longevity.
"Homeowners should look at the long-term cost to own and run a house," says Gutterman. "We intentionally didn't create homes at the lowest possible price, because all that would mean is that we're doing the bare minimum to meet code. Instead, every decision was made to build a quality house with long-term savings that will be more comfortable, healthier and create generational wealth."
As Transcend scales up with more modules built, and Dvele increases its automation capabilities in its factories, the price of the modules is anticipated to be reduced. All the modules are built with health and wellness features, energy efficiency and intelligent technology.
"Buyers can choose different configurations and different levels of features from a standard level that currently costs around $180 per square foot, up to an advanced level that costs $275 to $300 per square foot," says Goodjohn.
Dvele's goal for Transcend is to set an example that can be replicated.
"The future of our society depends on making changes in the way we live," says Goodjohn. "We want to see more companies doing what we're doing. We're in this for our children and we're trying to leave the world a better place than how we found it."
Aug 24, 2022 9:59:43 AM · 5 min read
---

Michele Lerner is an award-winning freelance writer, editor, and author who writes about real estate, personal finance, and business.