The Sonders Project: A Kinder, Greener Place to Wind Down

Erin Arrington
4 min read
Energy efficiency, comfort, and invisible technology go hand in hand at this groundbreaking 55-plus community at Sonders Fort Collins, Colo.
Gene Myers, the founder of Thrive Home Builders, recently stepped down as CEO to take on the role of Chief Sustainability Officer and focus more specifically on the company's decarbonization efforts. Thrive is one of the primary builders working on the Sonders Fort Collins project and will build about 220 homes for the community.
According to Myers, Sonders was designed with the needs and priorities of buyers over the age of 55 in mind. Some of the initial planning for the project took place during the early stages of the pandemic, and it became alarmingly clear that the aging population needed more options than what's historically been available to them.
"We were going through this in the middle of the lockdown in the pandemic, and I think it hit [Sonders Fort Collins' developer] and me hard that if you were in a nursing home during the pandemic, you were in real trouble," Myers said. "And in a way, being in a nursing home amounted to a death sentence for an awful lot of people, so it raised the question: What can builders do about that? We can build homes where people can age in place."
Frugal Energy Costs, Guest-Friendly ADUs
In addition to the typical features included in age-targeted homes, such as wider hallways and a single-story layout, the homes in Sonders will take into account the lifestyle of homeowners over 55 by, for example, having accessory dwelling units that can house family members or caregivers. Myers has also found that as aging people transition to a fixed income, they gravitate toward energy-efficient, money-saving products solutions.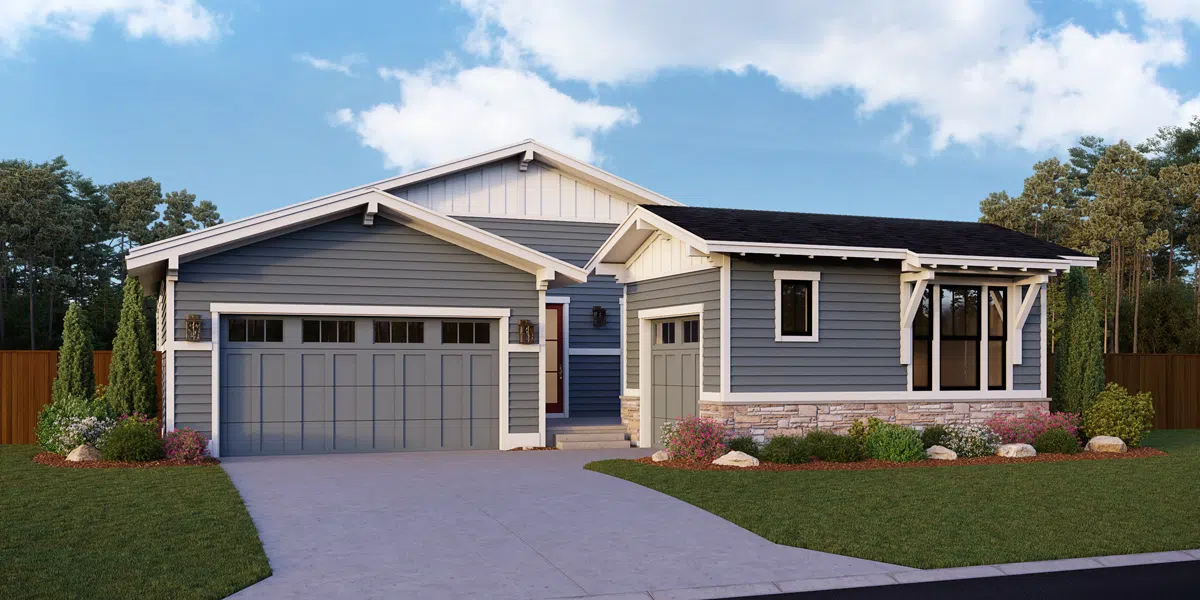 "If you can really reduce your utility bills, that's really an attractive thing. And the truth is that Boomers actually have disposable income, and they can kind of vote their values with their dollars. If they're concerned about climate change or concerned about energy use, then our homes have always appealed to them, even if our floor plans didn't," Myers said.
The homes at Sonders built by Thrive Home Builders will have HERS scores in the 20s and will be part of the DOE Zero Energy Ready Home Program (ZERH), which builds upon the requirements of ENERGY STAR for Homes and Building America best practices.
According to ZERH's building requirements, homes built to this standard are at least 40-50% more efficient than typical new homes. Thrive Home Builders has also been recognized as an EPA Indoor airPLUS Leader Award Winner five years in a row.
Myers says Thrive's focus is to build a great "envelope" and create ultra-efficient homes that require less energy to function from day to day. They plan to install solar on every home to cover a portion of the homes' power needs, and for any excess power needs, homebuyers can take advantage of Fort Collins's option to purchase 100% renewable energy. The homes will be all-electric with a battery storage backup in case of power outages or other emergencies.
The homes at Sonders will utilize air-source heat pumps exclusively for heating and cooling. According to Myers, the efficiency of cold climate heat pumps has increased to the point where they can confidently be used in Colorado's climate without a backup. The homes will also be using hybrid heat pump hot water heaters.
Ongoing Care and Connection
Thrive has also been working to ensure that the homes at Sonders are healthy and efficient in the long-term, not just at the time of purchase. This also creates an ongoing revenue stream and keeps the builder involved with the community.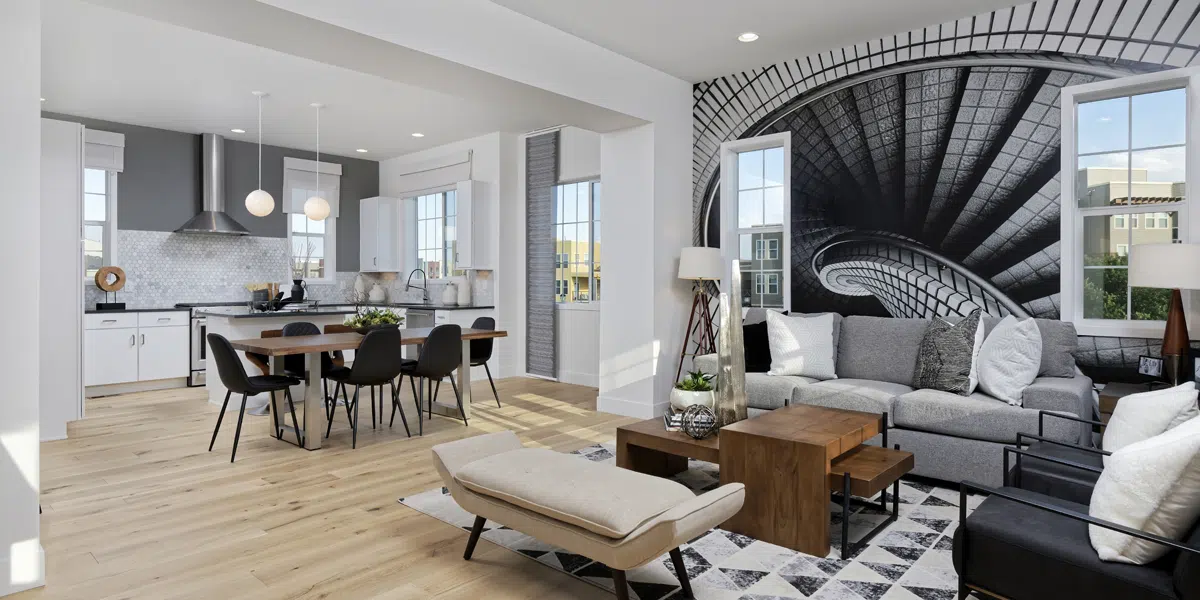 "Bill [Rectanus, chief operating officer at Thrive] and I were at a RESNET conference right before the lockdown, and there was a study presented… they got back into houses – some of them were ours that were designed for high indoor air quality – and they monitored air quality as people were living in the homes, and the results were very discouraging. Despite spending thousands of dollars in the mechanical room, some of these homes really didn't work much better than just a code-built home.
"I turned to Bill," he added, "and I said: 'We either need to quit spending all this money, or we need to find a way to make sure these homes perform after people move in.' So we've launched a business called Dwell Home Maintenance. It's kind of in the middle of a soft launch right now, full-on launch for Sonders. We know what the problems are, and it's primarily a lack of maintenance."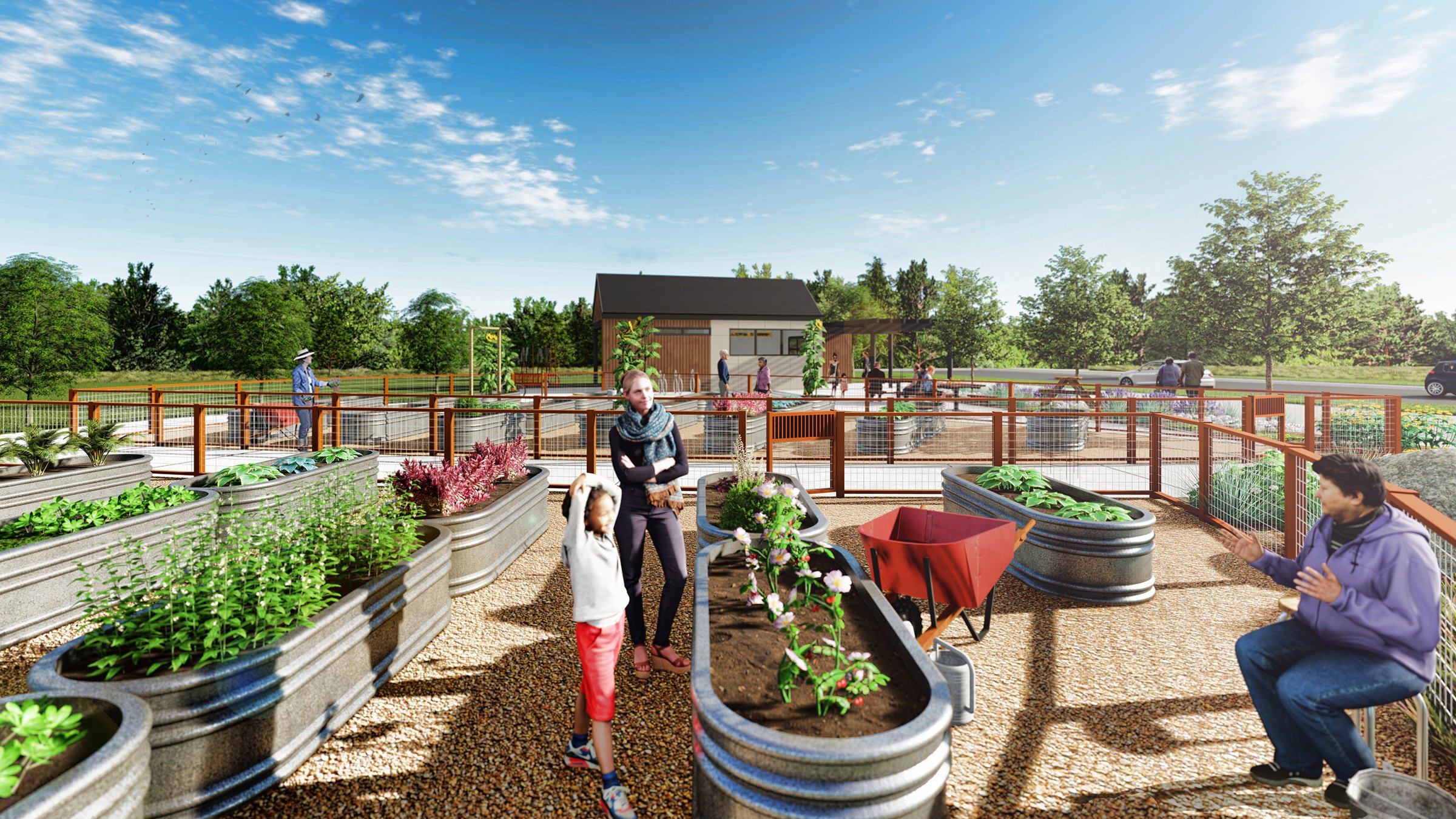 The app will be gifted to everyone who buys a Thrive home at Sonders and will include information about every piece of equipment in the home that needs regular maintenance. The app will even go so far as to send residents a box annually that includes every filter needed for that year.
"I'd like to be known as the builder that actually cares after we get the money from people," Myers said. "We actually care that the home is actually meeting the needs of the people that buy from us and keeping them healthier. And oh, by the way, Baby Boomers are really into health. We're facing mortality. So we think Sonders will be a great place to try that out."
Jul 13, 2022 9:49:01 AM · 4 min read
---

Erin Arrington is a freelance writer and editor who covers sustainability initiatives throughout and beyond Alaska.