Storage Solutions Level-Up Demonstration Home

Samantha Carlin
1 min read
VISION House Sussex features several products from Organized Living that maximize the storage space and quality of the home.
Sponsored Content
In this video, Sara Gutterman, CEO of Green Builder Media, spoke with Sarah Wise, Single Family Marketing Director at Organized Living, on the innovative storage solutions Organized Living provided for VISION House Sussex.
Organized Living is dedicated to providing homeowners with high-quality home storage and organization products. As part of this mission, the company is pushing the industry forward in terms of sustainability and homeowner health.
"We start at the beginning," Wise explains. "We are conscious of the suppliers we are working with and the types of certifications they have. We ensure that their sustainability philosophies are in alignment with ours and are willing to change processes if needed to have a better impact on the environment."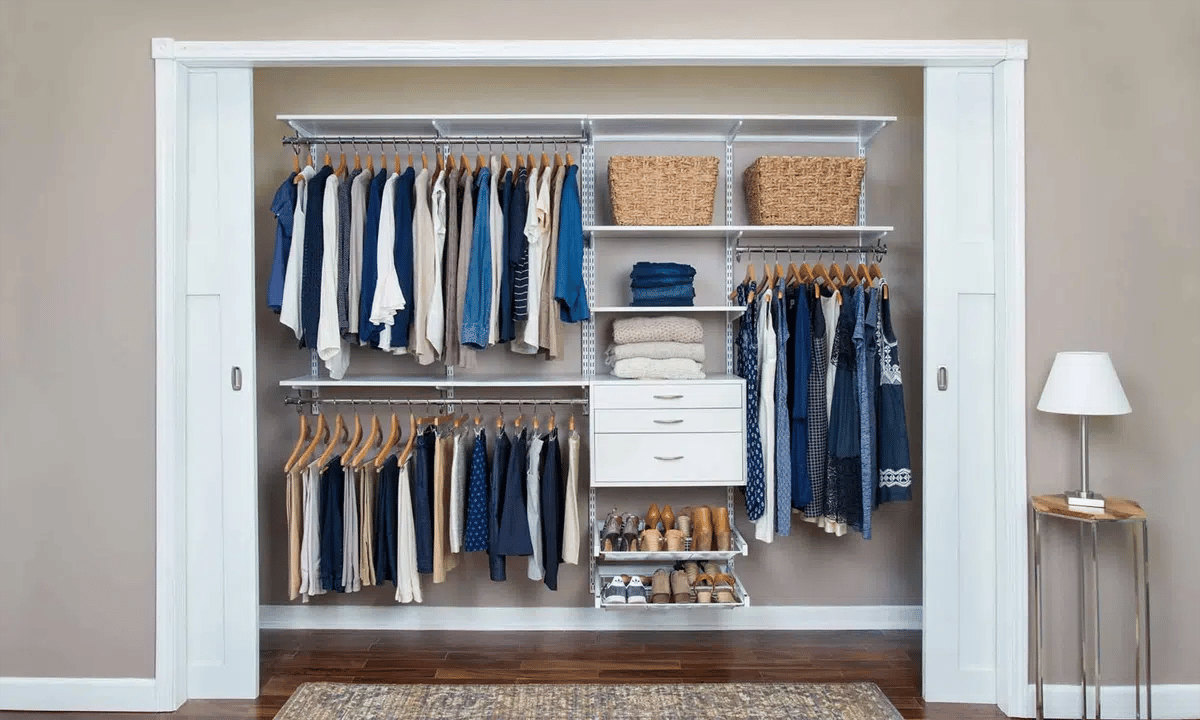 The VISION House Sussex features two of Organized Living's offerings – freedomRail and Lifetime. While each is slightly different, they work together to make sure everything has a place and clutter is kept to a minimum in the home.
freedomRail offers the flexibility and ease to change components to fit homebuyers' active lifestyle, without any tools needed. The Rail is attached to the wall, and from that Rail, Uprights hang vertically. All shelving, hanging rods, and accessories hook easily into place from the Uprights.
Homebuyers can easily move the components for a truly adjustable storage solution. Organized Living's freedomRail has up to 50% more steel than other adjustable storage systems, allowing it to hold an impressive 170 pounds per linear foot.
Lifetime Ventilated is Organized Living's strongest fixed-wire solution, holding 75 pounds per linear foot of shelving. Additionally, the epoxy powder coating resists cracking, chipping, peeling and discoloration for decades of performance. Wise also notes that the coating "doesn't release any harmful VOCs, and it is PVC free, so it is not putting anything toxic into the air."
Organized Living makes storage and organization easy for Builders with Closet Selector - the first and only digital tool that simplifies offering standard and upgrade storage solutions. So what are you waiting for?
Watch the video to learn more about Organized Living's sustainability initiatives and the products at VISION House Sussex.
Oct 21, 2023 2:40:00 PM · 1 min read
---

Samantha is able to express her passion for the environment -- both natural and built -- as the special projects manager at Green Builder Media. Prior to joining the Green Builder Media team, she worked as an order management specialist at C.A. Fortune, a consumer brands agency. She is a recent graduate of the Master in Environmental Management program at Western Colorado University with an emphasis on sustainable and resilient communities. Originally from the suburbs of Chicago, she is currently thriving in Gunnison, CO where she enjoys the surrounding geology, mountain biking, and skiing.