Radiant Cooling Debuts in the VISION House Transcend

Samantha Carlin
3 min read
Uponor showcases new air and water radiant heating and cooling system in Green Builder Media's latest demonstration project.
Sponsored Content
At the VISION House Transcend, resource conservation is a core principle that has driven decisions throughout the product selection, manufacturing, and lifecycle processes. Project partners, Green Builder Media and Dvele, have collaborated with partners to develop creative solutions to ensure that the end result is net-zero, all-electric, healthy, resilient, connected, and solar powered.
Minnesota-based manufacturer Uponor has played a pivotal role in that process. The company is providing a revolutionary in-floor radiant system that will heat and cool both air and water. Uponor will also provide a fire sprinkler system and Uponor Logic plumbing systems, which deliver water where it's needed quickly and efficiently to cut down on unnecessary pipe lengths and wasted water due to poor hot-water delivery times.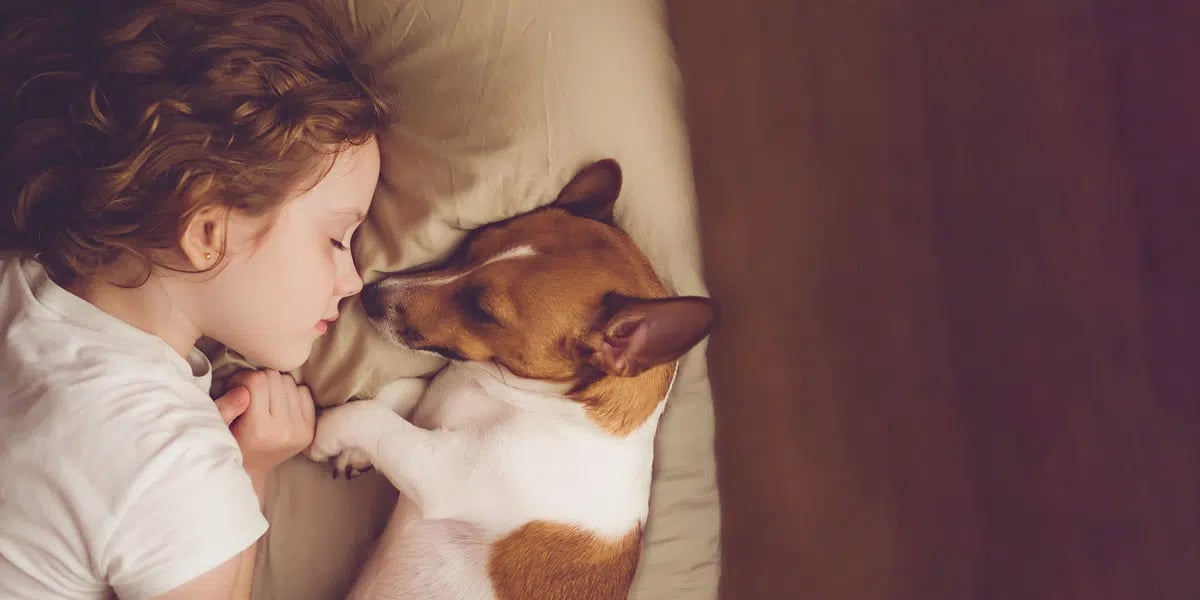 "We are always excited to partner with forward-thinking and innovative companies that want to take the best of what is available in technology and create sustainable solutions for the built environment. This project also gives us the opportunity to brainstorm with the teams at Green Builder Media and Dvele to try new configurations of already proven systems, which aligns with our continuous-improvement DNA at Uponor," explains Ingrid Mattsson, Director of Brand and Sustainability at Uponor North America.
Home Efficiency and Health
Transcend homes will feature Uponor AquaPEX Plumbing and Uponor Radiant Floor Heating and Cooling systems. The radiant heating and cooling systems are inherently efficient through the use of thermal mass (like a concrete slab) to distribute the energy needed to maintain desired temperatures.
Efficiency is especially important as we think about decarbonization. For example, lower supply water temperatures in heating and higher supply water temperatures for cooling optimize the efficiency of heat-pump technology. "The closer you can get the delivery temperatures to the human body, the more efficient the system will operate," Mattsson explains.
Radiant systems also contribute to a healthy home–since they don't use fans or blowers, they reduce dust and allergens circulating throughout a home.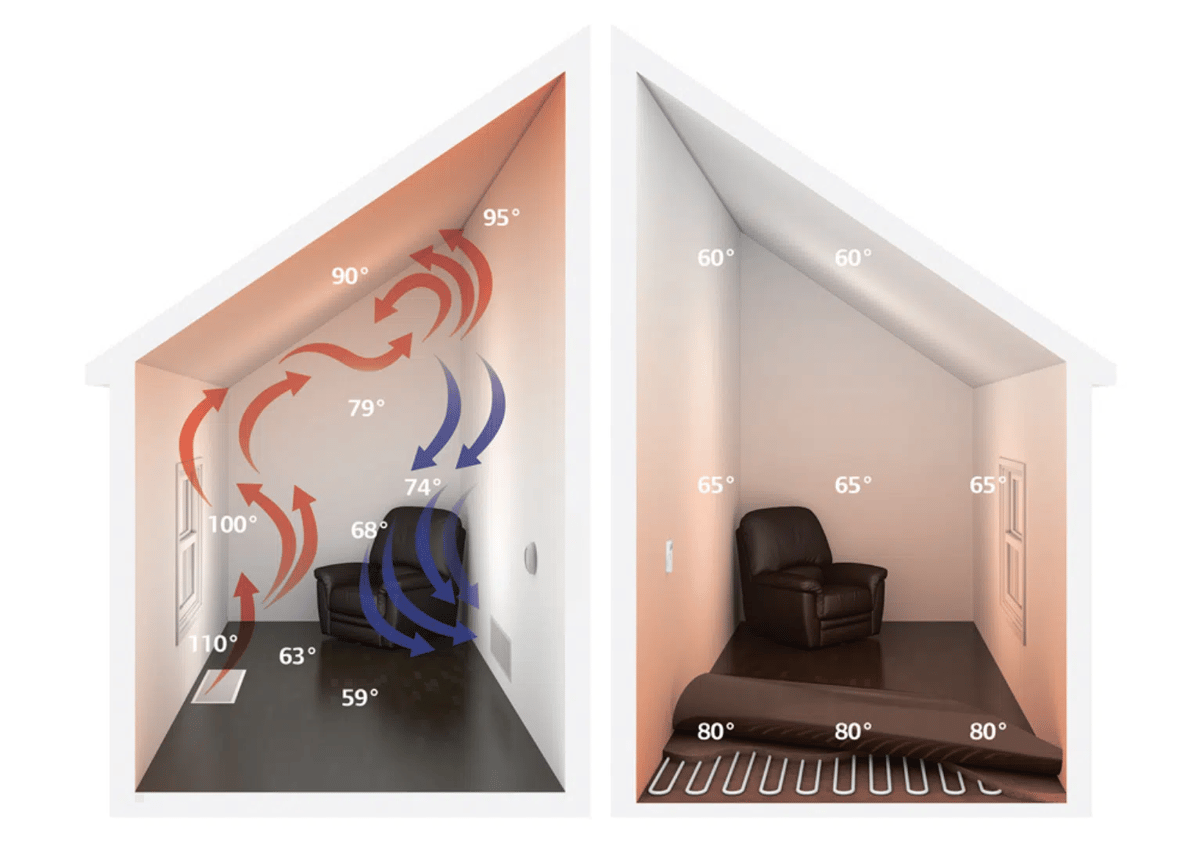 Water in a radiant system transports energy 3,500 times greater than air while using less energy. Image: Uponor
What is Radiant Cooling?
In the world of physics, there is no such thing as cold; there is only the absence of heat. So, for radiant cooling, Uponor's system works to remove heat and leave behind cool air. Using the same equipment as the radiant heat, cold water runs through PEX piping in the foundation. The cold water pulls heat out of the air in the building through the process of reaching thermal equilibrium.
"The Uponor AquaPort will be integrated into the design for this home, uniting the heating and cooling equipment into one system to control the temperature of the home and also manage the domestic hot water and ventilation loads. This allows the system to have less equipment and take full advantage of the capital costs associated with the radiant system, delivering the best performance to achieve the design and first-cost goals for the project," says Mattsson.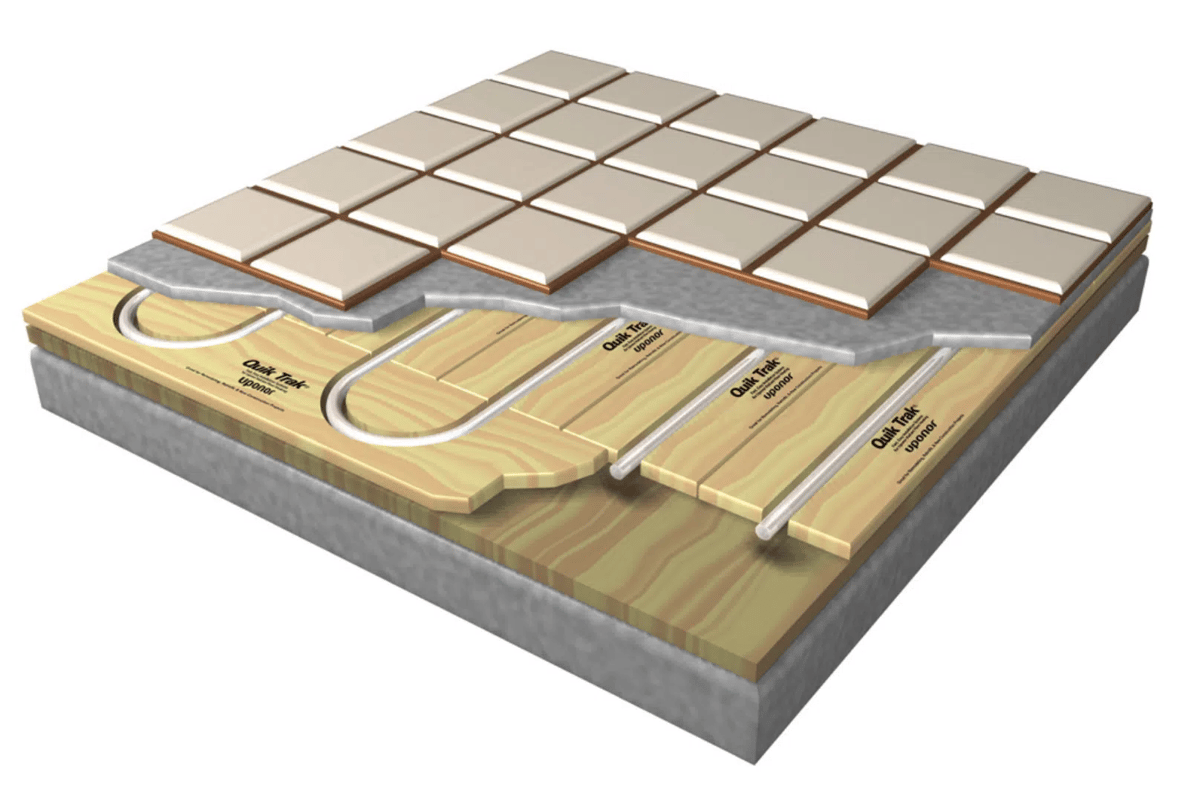 In radiant systems, warm or cold water flows through the pipes under the floor. The system is connected to a temperature source such as a heat pump or boiler.
Fire Safety for Wilderness Homes
VISION House Transcend is situated in the stunning, yet fire-prone, wilderness in southwest Colorado. With utmost concern for human safety and property damage, the home will be equipped with Uponor's fire sprinkler system.
Mattsson points out that with a "combined plumbing and fire sprinkler system, homeowners can rest easy knowing that maximum safety is built into their home — something most homes can't claim these days, which is unfortunate."
The flammability of certain products and the increasingly dry conditions have led to "2,600 deaths a year in the U.S. from home fires," Mattsson points out. Uponor's localized, heat-activated system provides extra time when a smoke detector isn't enough to wake up a homeowner at night.
At VISION House Transcend, radiant and fire protection systems and PEX plumbing are integrated in a way where it can become affordable to contribute to a better, more efficient, resilient, and sustainable environment for occupants.
Oct 5, 2022 8:50:24 AM · 3 min read
---

Samantha is able to express her passion for the environment -- both natural and built -- as the special projects manager at Green Builder Media. Prior to joining the Green Builder Media team, she worked as an order management specialist at C.A. Fortune, a consumer brands agency. She is a recent graduate of the Master in Environmental Management program at Western Colorado University with an emphasis on sustainable and resilient communities. Originally from the suburbs of Chicago, she is currently thriving in Gunnison, CO where she enjoys the surrounding geology, mountain biking, and skiing.