New Guidance for Atmospheric Water Generators

Cati O'Keefe
1 min read
ASSE standard for atmospheric water generators designated an American National Standard.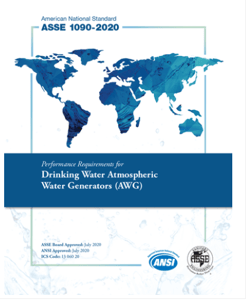 Atmospheric water generators (AWGs) are devices that pull water out of the air to be used for drinking water, bathing, irrigation, fire sprinkler systems, and other uses. They are particularly useful for off-grid structures that have limited access to a water supply.
Now there is guidance available for those who want to use water generators in their projects. It's called ASSE 1090-2020, Performance Requirements for Drinking Water Atmospheric Water Generators (AWG). It has been designated as an American National Standard by the American National Standards Institute (ANSI) and is now available for purchase.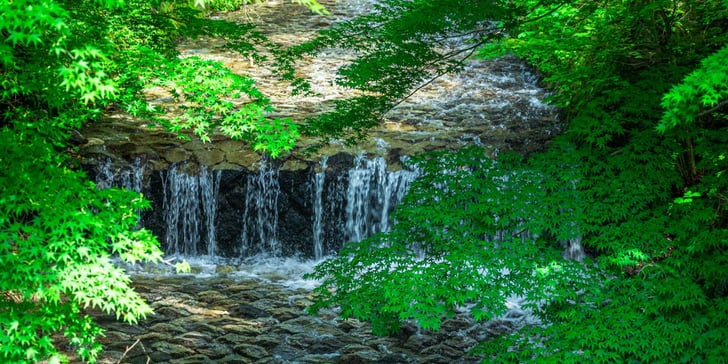 To become a source of drinking water under this new standard, the water-from-air should meet two primary criteria:
1. The water should be produced for a reasonable cost so that it's affordable to the user. The cost of the water is based on the energy efficiency of the atmospheric water generator system (electrical energy consumption per liter of water produced).
2. The water quality produced by the atmospheric water generator must be safe to consume.
One example of AWGs in use is the VISION House Seattle Cascades, an off-grid demonstration home. This high-performance home is addressing water from many angles because it is not connected to public water and also because fire trucks can't access its remote location.
The team put in a cistern that is filled by rainwater and by water pulled from the air by an AWG. This AWG runs off a three-panel PV system and can pump out up to 80 gallons of water a day.
More buildings will use this technology as climate change, extreme weather, and off-grid siting becomes more prevalent. This standard will ensure devices that pull water from air for drinking water are safe and efficient.
Jul 27, 2020 1:08:00 PM · 1 min read
---

Cati O'Keefe is the editorial director of Green Builder Media. She has 25 years of experience reporting and writing on all aspects of residential housing, building and energy codes, green building, and sustainability.