Introducing Transcend: Home Evolved

Sara Gutterman
5 min read
Green Builder Media is thrilled to announce a partnership with California-based prefab home manufacturer Dvele to launch Transcend, a series of sustainable communities that meet the needs of today's home buyers.
After several years of searching for just the right prefab home builder partner, Green Builder Media has joined forces with Dvele to create Transcend—beautiful, net zero, all-electric, healthy, resilient, connected, solar-powered, and cost-effective homes and mixed-use communities that have the potential to transform the housing sector.
Green Builder Media chose Dvele as its partner for Transcend because of the company's cutting-edge technology, extreme sustainability, and ability to scale through an automated, precision-engineered manufacturing process.
VISION House Transcend
The Transcend project will launch with a demonstration home located in the stunning San Juan mountains of Colorado. Modern and sophisticated, the VISION House Transcend reimagines the future of housing, incorporating sustainable design, building science best practices, and innovative technologies to optimize the occupant experience and reduce the home's carbon footprint.
Exterior rendering of the VISION House Transcend demonstration home.
The high-performance building envelope systems, insulation, windows, radiant heating and cooling, water heating, appliances, and lighting will enable the home to achieve net zero energy, and the smart controls and battery storage system will augment demand-side energy management.
To enhance resiliency and wildfire risk mitigation, the home will be built with light gauge recycled steel and exterior materials with high fire ratings.
The VISION House Transcend will also boast a whole-home proactive indoor air quality system and radon detector to ensure healthy air, as well as water-conserving plumbing fixtures, water filtration systems, leak detection, and water monitoring systems, and hot water recirculation systems.
The home will be powered by Dvele's proprietary intelligent-living platform, DveleIQ, which has been designed with extreme efficiency and comfort in mind.
Cutting-Edge Prefab Specs
Here are the features of the VISION House Transcend:
Ground-source heat pump air and water heating technologies with radiant heating and cooling by Uponor
Energy and water-saving electric appliances by Samsung and Dacor, including an induction cooktop and heat pump dryer
Water conserving plumbing fixtures by LIXIL-owned companies Grohe and American Standard
Super-efficient windows and exterior doors by Arc Espacio
High-performance insulation by Rockwool
Whole-home indoor air quality system by Broan
Solar photovoltaics, inverters, and batteries by Jinko Solar
Smart electrical system and EV charging station by Schneider Electric
Air and water barriers by Prosoco
Sustainably manufactured antimicrobial and slip-resistant tile by DalTile
Beautiful and sustainable quartz countertops by Caesarstone
Innovative speakers and sound solutions by Sonos
Sustainably harvested engineered wood floors by Craft Flooring
High-design, sustainably manufactured doors by TruStile
Elegant natural furniture by Lee Industries
High-style cabinets by Norelco

EcoSmart drywall from USG, which is formulated to a lower environmental impact and reduced weight. It is LBC Red List Free and includes 100% USDA certified biobased content and up to 94.6% recycled content (regionally available.)
Since the VISION House Transcend will be built in Dvele's factory, waste will be minimized and quality will be ensured through a tightly controlled manufacturing process.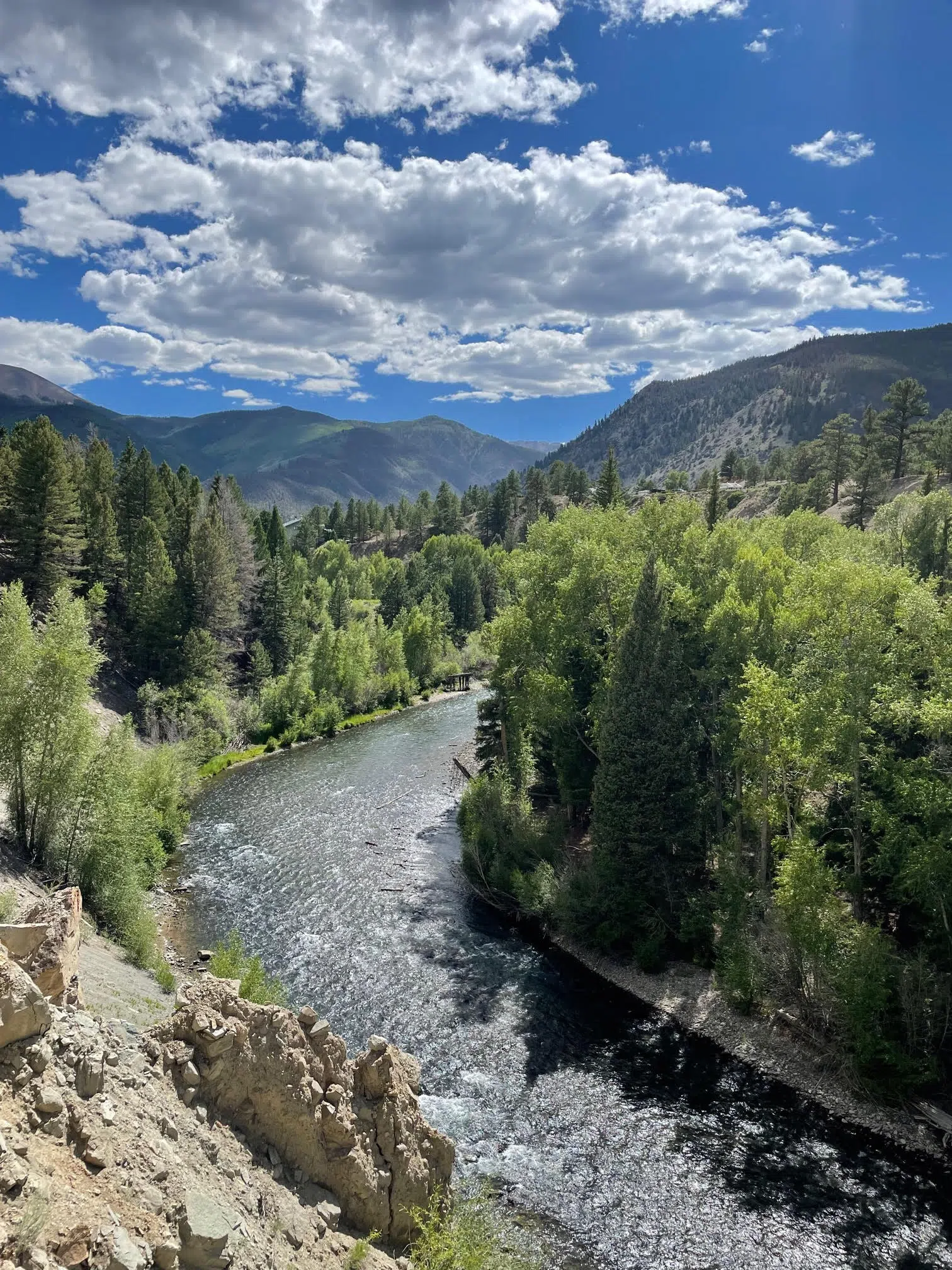 The VISION House Transcend will be located along ½ mile of private river frontage in the magnificent San Juan mountains in southwestern Colorado.
To help the home reach net zero carbon, Green Builder Media and Dvele have carefully selected products that have Environmental Product Declarations (EPDs), Life Cycle Assessments (LCAs), or other sustainability certifications, and both companies are investing in tree-planting and carbon offsets.
The companies also plan to ship homes to Transcend Communities using electric trucks.
Transcend Communities
The goal of the Transcend program is to focus on transformative, sustainable communities that will change the value proposition for homeowners. To that end, Green Builder Media and Dvele will partner with builders, developers, landowners, municipalities, and other stakeholders to create Transcend Communities.
Designed for resilient, low-impact living, Transcend Communities will address the personal, economic, social, and environmental imperatives of today's homebuyers.
Transcend Communities are human-scaled, with access to greenspace, walking trails, community gardens, bike paths, co-working facilities, dog parks, and gathering areas. These communities will facilitate direct connection with nature and incorporate sustainable features like shared transportation options, EV charging stations, and community solar arrays with storage. Learn more about becoming a Transcend Community builder here.
An Idea Whose Time Has Come
The demand for high-performance, sustainable prefab homes is soaring in the U.S., spurred by surging consumer awareness, labor shortages, skyrocketing material prices, and increasing demand for shorter turnaround times and controllable construction schedules.
According to COGNITION Smart Data, Green Builder Media's market intelligence division, nearly 30% of consumer respondents in a recent survey indicated that they would like to live in a prefab home, primarily because they can get prefab homes faster than site-built homes, they believe that prefab homes combat soaring new home costs, and also because they think modern factory-built homes are higher performance than conventional homes. Consumer respondents also indicated that they perceive prefab homes to be healthier, higher quality, and generally a better value than site-built homes.
Interestingly, 57% of builders indicated that they would like to build, develop with, and/or sell prefab homes. Builder respondents claimed that they like prefab homes because they have fewer construction delays and are more sustainable than site-built homes.
While some builders, rightfully so, remain skeptical about the quality of prefab homes, most recognize the changes that have taken place in the prefab sector over the past several years.
New Valuation Metric
For over two decades, builders and developers largely ignored the vital "missing middle" housing segment (ranging from 80-120% of AMI, or Average Median Income, reaching as high as 170% in some communities), primarily because it was more profitable—and aligned with consumer demand—to build the largest home possible on a lot.
In recent years, shortages of land, labor, and materials have exacerbated the missing middle housing crunch, escalating it to an unprecedented crisis that is impacting families and communities across the nation.
But the inventory crisis won't be solved by building the lowest cost-per-square-foot products. It will take innovative thinking and transformation throughout the entire housing landscape to yield an enduring solution.
Unless we're building next-generation homes that are net-zero, electrified, resilient, healthy, connected, solar powered, and, in some cases, prefab, then all we're doing is erecting structures that someone down the line will need to fix, repair, upgrade, or tear down.
The only way to build long-term, generational wealth for first home buyers and every home buyer afterward, is to shift away from the outdated price-per-square-foot valuation metric and finally acknowledge that the lowest upfront cost isn't full cost.
We also need to drive the adoption of building solutions that are scalable, minimize waste, optimize quality control, and solve for labor and supply chain challenges, such as those used in offsite construction, panelization, and prefab manufacturing processes.
The Transcend project aspires to address these issues with thoughtful design and sustainable solutions. Ultimately, our goal is to drive change throughout the entire value chain to generate a meaningful solution to the housing crisis, intricately binding profit and performance so that efficient, healthy, high-quality homes are the ones that yield maximum rewards for builders, homebuyers, and communities alike.
Sep 1, 2022 10:51:32 AM · 5 min read
---

As cofounder and CEO of Green Builder Media, Sara is a visionary thought leader and passionate advocate for sustainability. A former venture capitalist, she has participated in the life cycle (from funding to exit) of over 20 companies, with an emphasis on combining sustainability and profitability. She lives in Lake City, Colo., with her husband, where she is an avid long-distance runner, snowboarder, and Crossfit trainer. She is also on the Board of Directors at Dvele, runs the Rural Segment for Energize Colorado, and is a former County Commissioner.