InteliSense Technology Makes for Seamless HVAC Repairs and Serviceability

Samantha Carlin
2 min read
Watch this video to learn about new advancements in the heating and cooling sector that will be used in Green Builder Media's latest demonstration project.
Tim O'Brien Homes has meticulously designed the VISION House Sussex demonstration home to be sustainable and attainable. The home is built to showcase innovative products and building processes that save resources while increasing homeowners' comfort and health.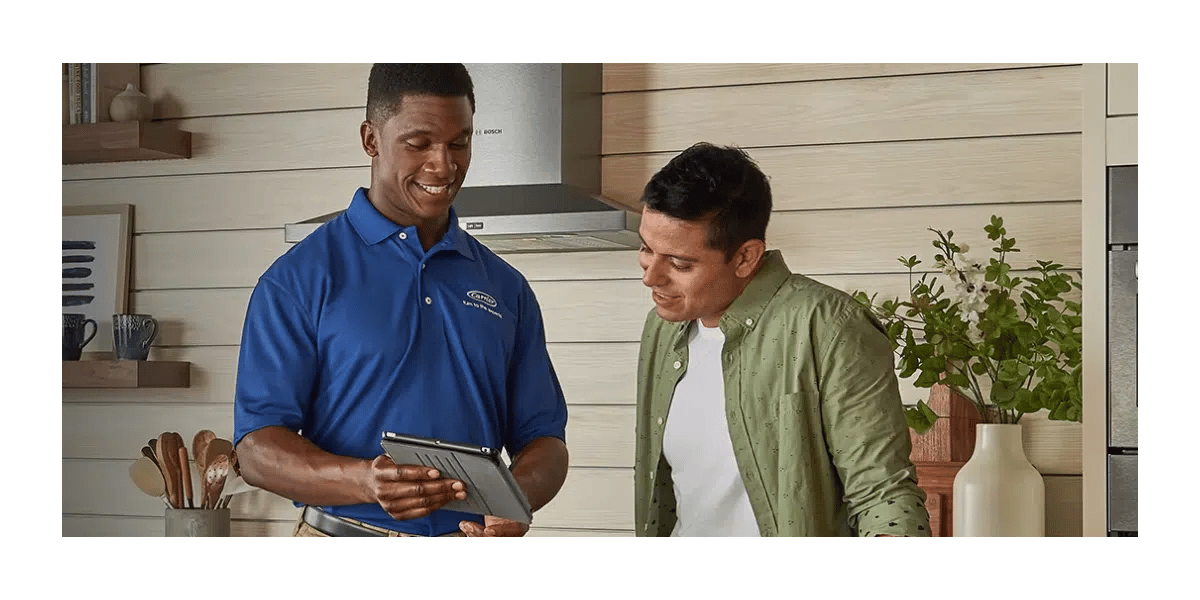 Playing a key role in this equation is Carrier, a leader in facilitating the creation of healthy and safe homes. Carrier's array of HVAC products used in VISION House Sussex work together to heat and cool the home efficiently.
In this video, Sara Gutterman, CEO of Green Builder Media, discusses the innovative products used in the VISION House project with the Carrier team. Braden Cook, Director of Product Management at Carrier, notes how Carrier "makes sure to keep the environment in mind when designing a new product or improving an existing one." They also "set rigorous environmental performance targets and apply the newest innovations to create the most sustainable solutions."
As Carrier continues to roll out new products, the company is focused on serviceability for long lasting and easily repaired products. Christine Rasche, Associate Director of Control Products at Carrier, describes how "InteliSense enables us to deliver equipment and specific product information to our dealers through the use of digital tools." So, the technician knows the problem and the needed replacement part or tools before they even show up.
VISION House Sussex includes the Performance Multi-Zone Heat Pump with Basepan Heater that will reduce the building's carbon emissions by utilizing electricity instead of fossil fuels. There is no need for ductwork, and the system keeps the home cool in the summer and warm in the winter, down to 5 degrees Fahrenheit. As a multi-zone, this one efficient, outdoor inverter compressor unit can support up to five multiple-style indoor units.
Next, the Performance High Wall Indoor Units will deliver warm and cool air to each room. These units offer a balance between budget and energy efficiency. A temperature sensor in the remote controller will sense its surrounding temperature and adjust. Additionally, the unit has five modes, four fan speeds, and turbo mode to maintain comfort.
Additionally, the Wisconsin home will boast a Performance 96 Gas Furnace . Carrier's condensing gas furnaces offer smart electronics and multi-stage capabilities that take indoor comfort and energy-saving performance to new levels. This particular model has a variable-speed blower motor and will run in low stage up to 90% of the time. Longer, low-stage run times offer better energy efficiency, enhanced temperature control, increased comfort, and quieter performance.
SmartEvap™ technology gives cooling condensation time to drain away to prevent rehumidification. As a result, SmartEvap can reduce humidity by up to 10%.
An ecobee Thermostat with InteliSense and voice control tailors itself to homeowners' schedules and comfort preferences, and connects the HVAC units to dealers, making maintenance and servicing simple.
Watch the video to learn more about Carrier's participation in VISION House Sussex and the company's newest advances.
Aug 17, 2023 8:00:00 AM · 2 min read
---

Samantha is able to express her passion for the environment -- both natural and built -- as the special projects manager at Green Builder Media. Prior to joining the Green Builder Media team, she worked as an order management specialist at C.A. Fortune, a consumer brands agency. She is a recent graduate of the Master in Environmental Management program at Western Colorado University with an emphasis on sustainable and resilient communities. Originally from the suburbs of Chicago, she is currently thriving in Gunnison, CO where she enjoys the surrounding geology, mountain biking, and skiing.