Good Times Ahead: Come Along!
2023 has launched with a bang for Green Builder Media. Don't miss out on all of the fun activities and compelling events!
Only three weeks into the new year, time seems to be flying at warp speed. Perhaps that's because there are so many incredible things happening at Green Builder Media.
We have officially introduced Transcend Communities, a partnership with prefab homebuilder Dvele, which features net zero, all-electric, healthy, connected, resilient, solar + storage powered prefab homes in developments with desirable amenities like walking trails, community gardens, co-working spaces, and microgrid capacity.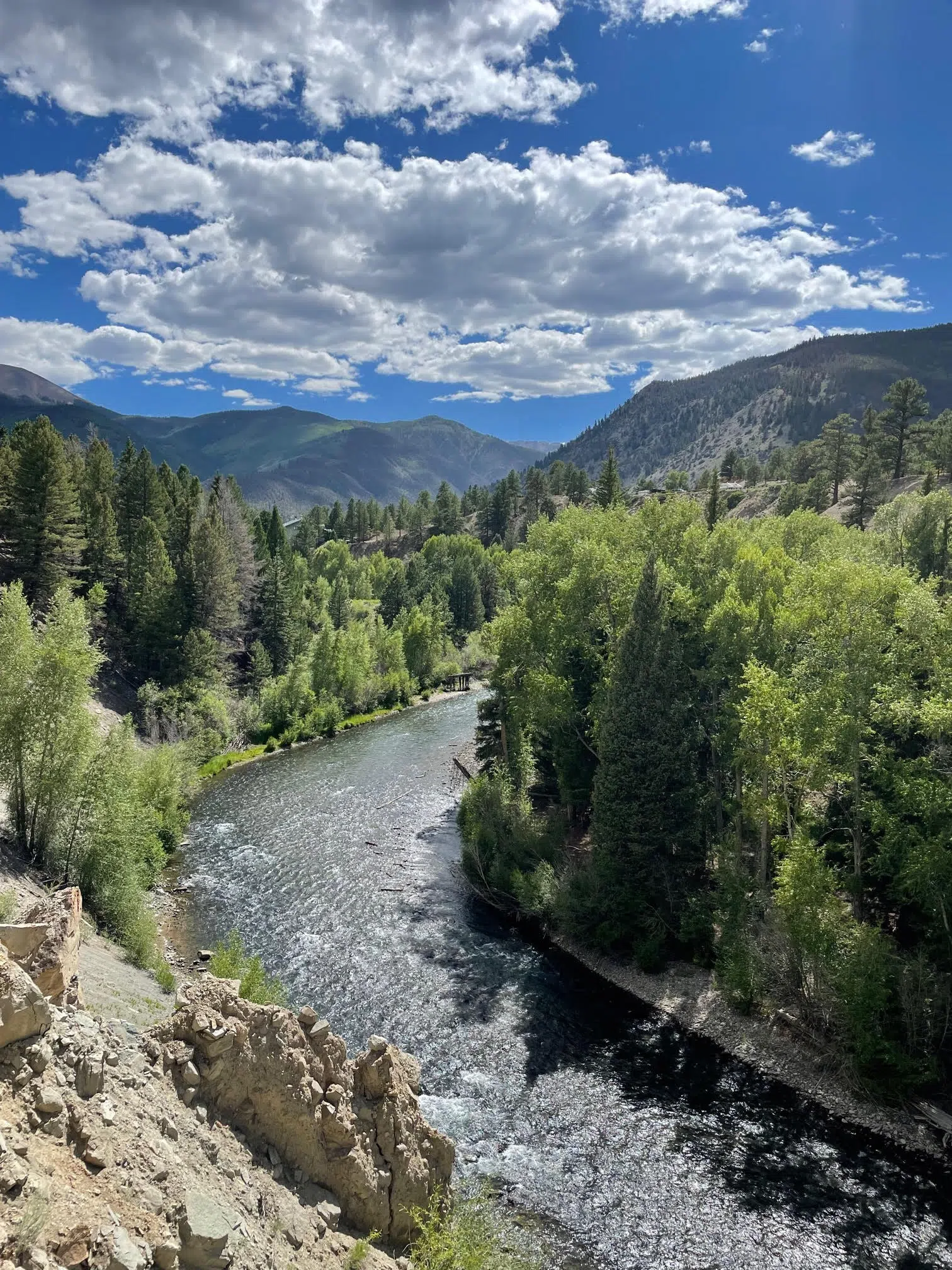 The spectacular view from the first Transcend demo home in southwestern Colorado.
We just started manufacturing the first Transcend demonstration home in Dvele's plant, which will ultimately find its way to the Green Builder Media corporate campus in the glorious mountains of southwestern Colorado. Interested in developing a Transcend Community with us? Sign up and count us in!
We're ramping up for our third year of Housing 2.0 programming, in partnership with building industry luminary Sam Rashkin. If you want to learn how to design and build next generation homes that offer an enhanced user experience at a fraction of the cost, be sure to register for the upcoming 6-part virtual workshop series that starts on February 9.
You can also catch in-person Housing 2.0 workshops on May 25 during the PCBC conference in Anaheim, Calif., and October 9 before the EEBA conference in Salt Lake City.
We have also formed an ESG Working Group to create a set of Definitive Principles for the U.S. housing market. Most of the programs, standards, calculators, software platforms, and measurement tools that exist today were designed for industries much different than ours.
To create a framework that is actionable for the building industry, we have pulled together nearly 100 of the housing industry's brightest minds, all working diligently to generate alignment around industry-specific ESG opportunities, priorities, metrics, reporting, and compliance best practices.
A long time in the making, our VISION House at Mariposa Meadows—an off-grid, self-sufficient, net zero carbon sustainability center located in southwestern Colorado—is nearly complete. Check out Letters from Mariposa, a podcast by Green Builder Media President Ron Jones, which captures the spirit of the project.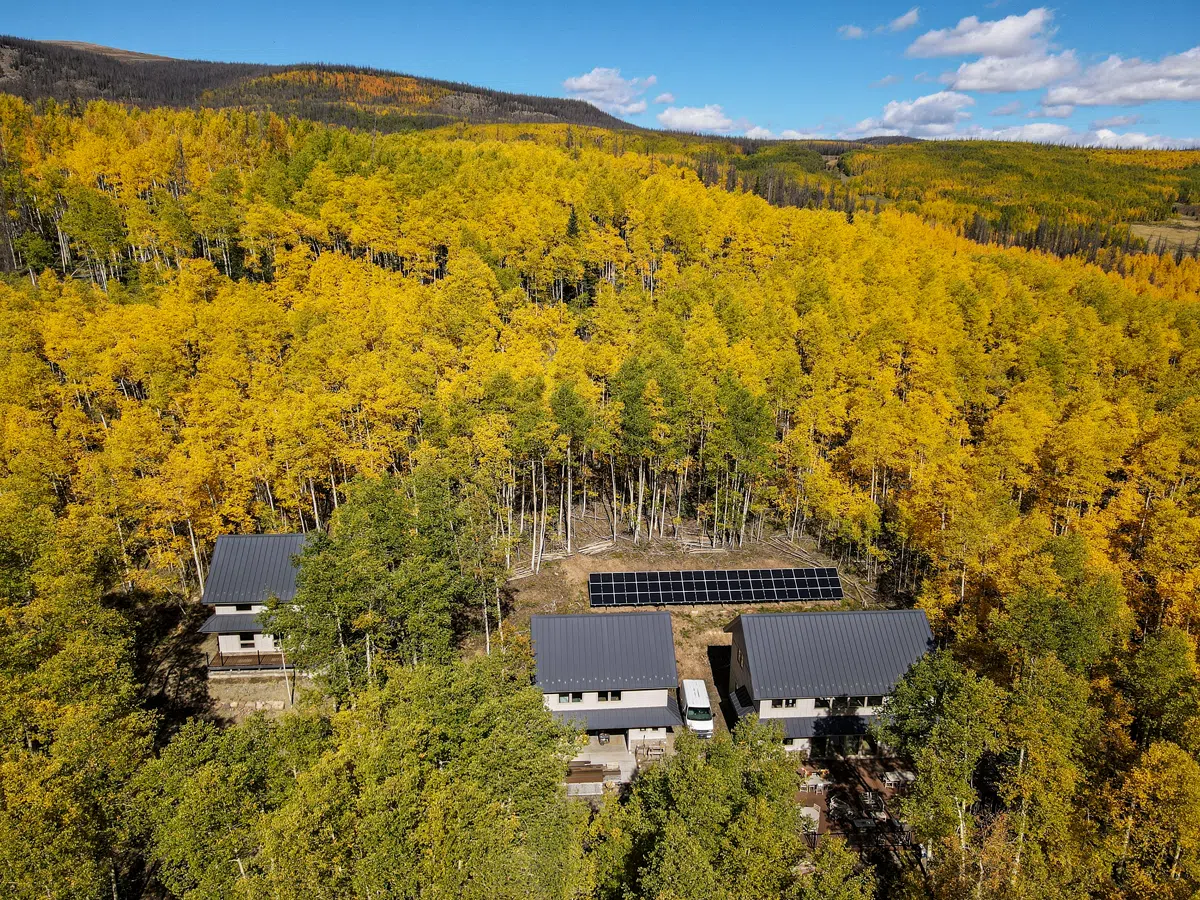 Nestled in the middle of millions of acres of national forest, the VISION House Mariposa Meadows is intended to reconnect guests with the magical natural surroundings
We've recently released remarkable COGNITION Smart Data market intelligence, including two webinars that are jammed packed with COGNITION data focused on Generational Marketing and the State of the Industry.
Finally, we're gearing up for what promises to be an incredibly busy Design & Construction Week. If you're exhibiting at the show and would like to schedule a meeting with one of our editors, shoot a note to our Publisher, Craig Coale. Please join me for two sessions that I'm presenting:
If you haven't already, be sure to subscribe to Vantage, our free weekly 'best-of' digest e-newsletter, to stay apprised of all of the exciting content and programming that our team is producing.
Thanks for your continued support, we couldn't do it without our network of incredible sustainability professionals, passionate homeowners, and dedicated partners. It's a colossal task to transform an industry, and together, we're making exponential change!