Efficient Appliances Address Environmental Concerns

Samantha Carlin
2 min read
In a water-stressed, overly consumptive world, the products selected have a considerable impact on the long-term resiliency and sustainability of the homes in this sustainable community.
Sponsored Content
An upcoming community development of 375 homes in Fort Collins, CO, The Sonders Project, will provide energy-efficient and healthy housing for those over the age of 55. In partnership with Thrive Home Builders, one of the primary builders for The Sonders Project, the developers aim to address the United States' aging population's needs for homes where they can age in place while remaining connected to opportunities for community and growth.
The new townhomes and homes will combine the latest technology with efficient and sustainability-focused products. Each product is specifically selected to contribute to the goal of net-zero energy, water, and carbon.
Whirlpool appliances were chosen for The Sonders Project specifically for their energy and water savings, beautiful design, connectivity, and ease of use.
Whirlpool's Shared Mindset
Whirlpool is excited to take part in this project that "prioritizes health, wellness and energy efficiency – three things very important to today's buyers – which is why we're proud to have our diverse product portfolio featured throughout," says Nicole LeBlanc, associate shopper marketing manager for Whirlpool's building channel.
Whirlpool has a long-standing commitment to sustainability and offers a wide range of products that "improve life at home and on the planet through energy, cost and time savings." The company integrates environmental, social and governance (ESG) principles to meet science-based climate goals in place for 2030.
LeBlanc even highlights that Whirlpool "launched a global system to more deeply understand and track the chemical composition of all our parts and components, developed new recycled content alternatives and began phasing out non-recyclable packaging."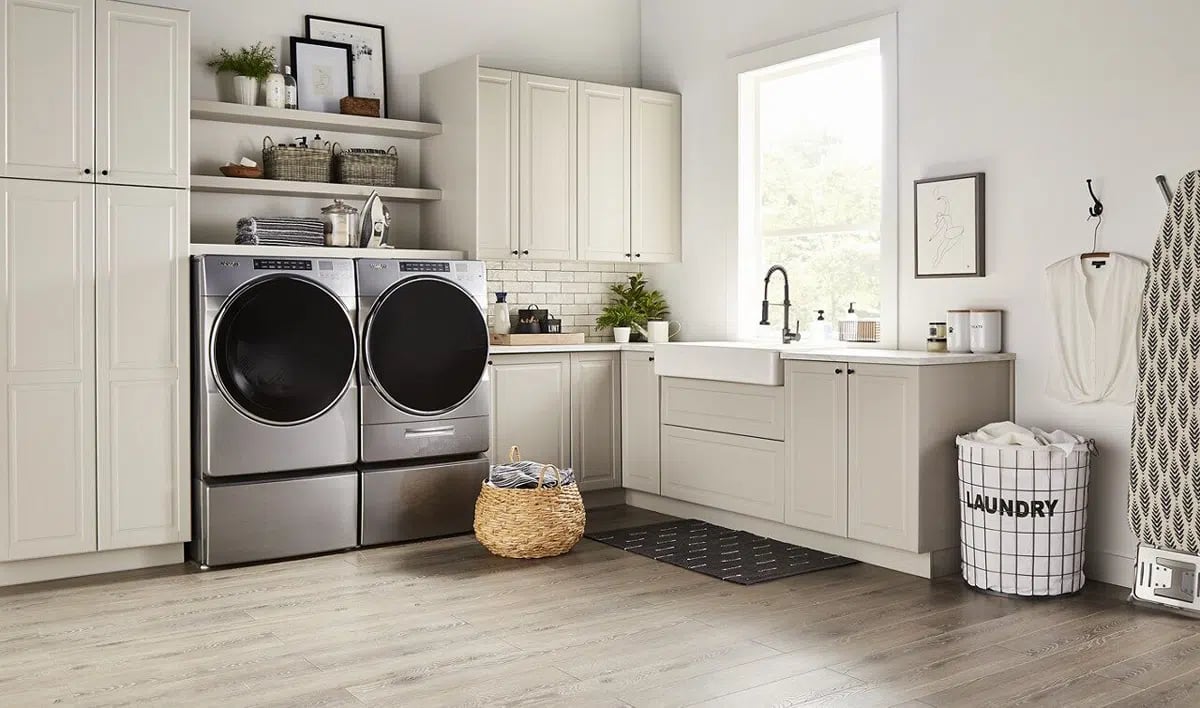 The New Appliances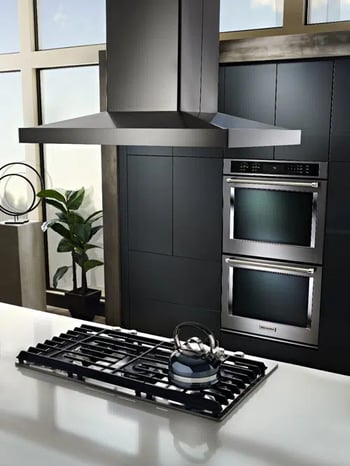 The new appliances at The Sonders Project were carefully selected to improve life and conserve water and energy. The homes will be fitted with a long list of KitchenAid and Whirlpool products for the kitchens and laundry rooms.
For example, the KitchenAid 5-element induction cooktop uses electromagnetic technology to directly heat cookware for precise and energy-efficient cooking. The cooktops will transfer 100% of the energy to the pan, leaving no excess heat to be lost through the surrounding air.
The KitchenAid 44 dBA Dishwasher with FreeFlex third rack "allows for more space for dirty dishes, which can create the opportunity for fewer cycles, and in turn, less water use. Plus, our dishwashers are 3 to 4 times more water-efficient vs. handwashing, with most of our dishwashers saving over 2,500 gallons a year," according to LeBlanc.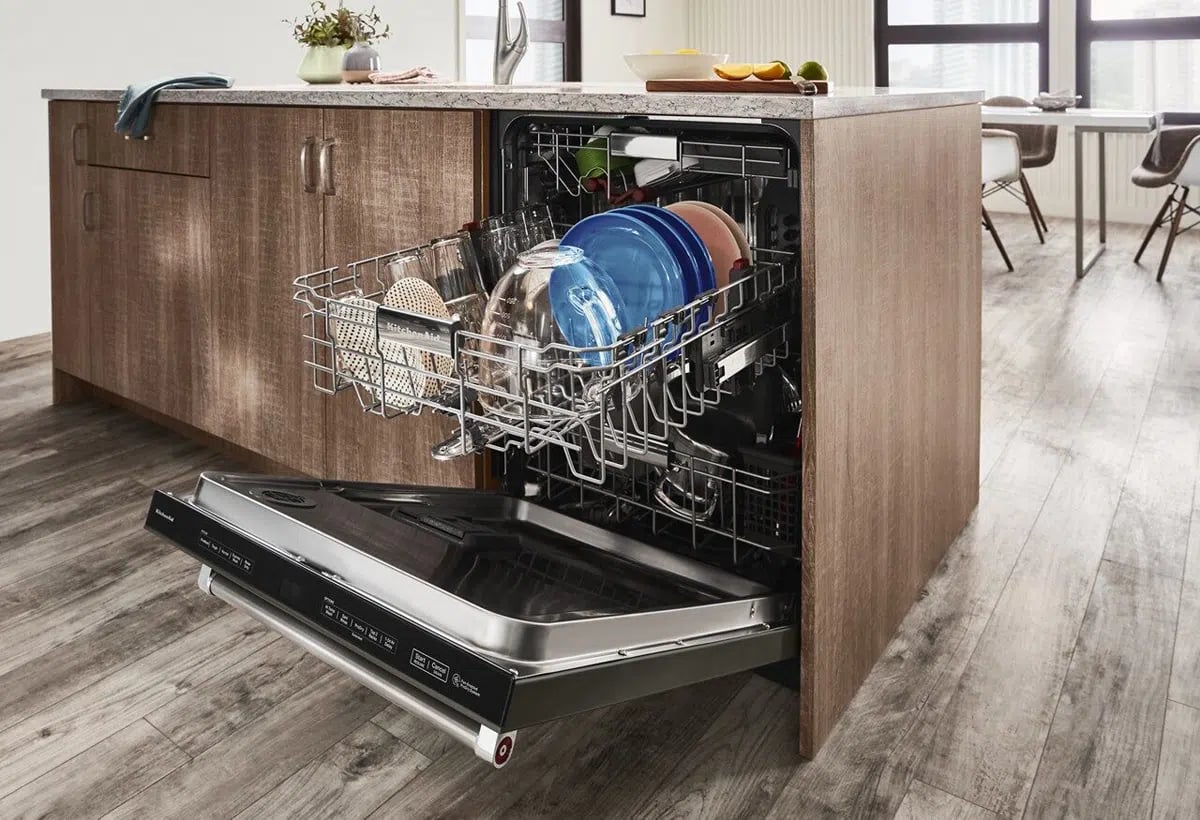 Similarly, the Whirlpool Front Load Washer with Load & Go XL Dispenser is ENERGY STAR certified and uses about 25% less energy and 33% less water than regular washers. Also in the laundry room, the project will use Whirlpool's Front Load Electric Dryer, which comes with an EcoBoost option to save even more energy.
Stay tuned for more information on Whirlpool's participation and its products used in The Sonders Project, including french door refrigerators, microwave-hood combos, double wall ovens and much more.
"Our sustainability strategy today engages nearly every aspect of our business. From materials and processes to product technologies and end-of-life recycling, we're committed to building a more sustainable future," LeBlanc concludes.
Aug 10, 2022 8:34:00 AM · 2 min read
---

Samantha is able to express her passion for the environment -- both natural and built -- as the special projects manager at Green Builder Media. Prior to joining the Green Builder Media team, she worked as an order management specialist at C.A. Fortune, a consumer brands agency. She is a recent graduate of the Master in Environmental Management program at Western Colorado University with an emphasis on sustainable and resilient communities. Originally from the suburbs of Chicago, she is currently thriving in Gunnison, CO where she enjoys the surrounding geology, mountain biking, and skiing.