Do Millennials Hold the Fix for Economic, Social, and Housing Problems?

Matt Power, Editor-In-Chief
2 min read
At Green Builder Media's virtual sustainability conference this month, young thought leaders will offer solutions for housing affordability, social rage, and embracing a more runaway capitalism.
The catchphrase is "The Great Conversion," and it reflects some of the megatrends happening in the United States.
To some degree these megatrends are occurring because of tectonic shifts in how we work and live, following the peak period of the Pandemic. Rather than jump aboard cliché'd ideas such as "quiet quitting" or stereotyping millennials as work averse, we'll hear real-world perspectives from people like sustainability expert Ashlee Piper.
Piper is part of a rethink of how we interact economically with goods and products. You may have heard of movements such as "buy local," or "buy one thing?" What these ideas have in common is a more thoughtful, moderate approach to consumerism, and Piper has her finger on it.
"It's all about how we think about stuff," Piper explains. "The quest for more stuff comes from feeling not enough. It's deeply personal. Once we understand that, we can take a breath, slow down, and really think about purchases, rather than letting them drag us along."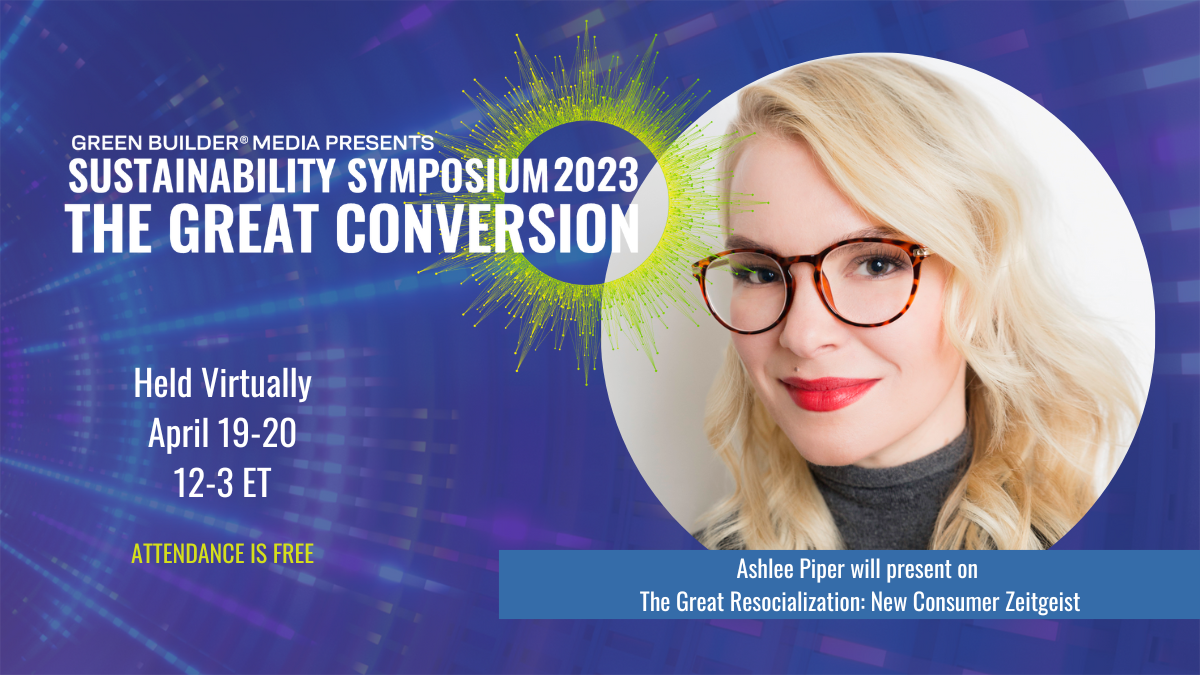 Author Ashlee Piper believes we still have time to turn our selfish, destructive behaviors patterns around and save the world.
Piper has written a book that leaves no wiggle room as to its message: Give a Sh*t. Do Good. Live Better. Save the Planet. In it, she argues that we can make kind and ethical choices about what we buy, yet still "live well."
Piper describes herself as "a political strategist turned vegan and eco-lifestyle expert, journalist, and TV personality"
"In a date and age when people claim to care increasingly more about sustainability, our planet is in the worst state, well, ever," she says. "We have this idea that sustainability is expensive, inconvenient and socially isolating."
These beliefs, she says "lead to an ethos of 'why bother?' We sit back and literally watch the world burn, hoping some big shot will step in …"
But Piper and others in the Sustainability Symposium lineup believe change is still possible, and might even be fun.
The Symposium will host other fresh voices such as Cheyenne Hunt, an influencer and political consultant with big ideas about how to undo some of the destructive patterns set in motion in past decades.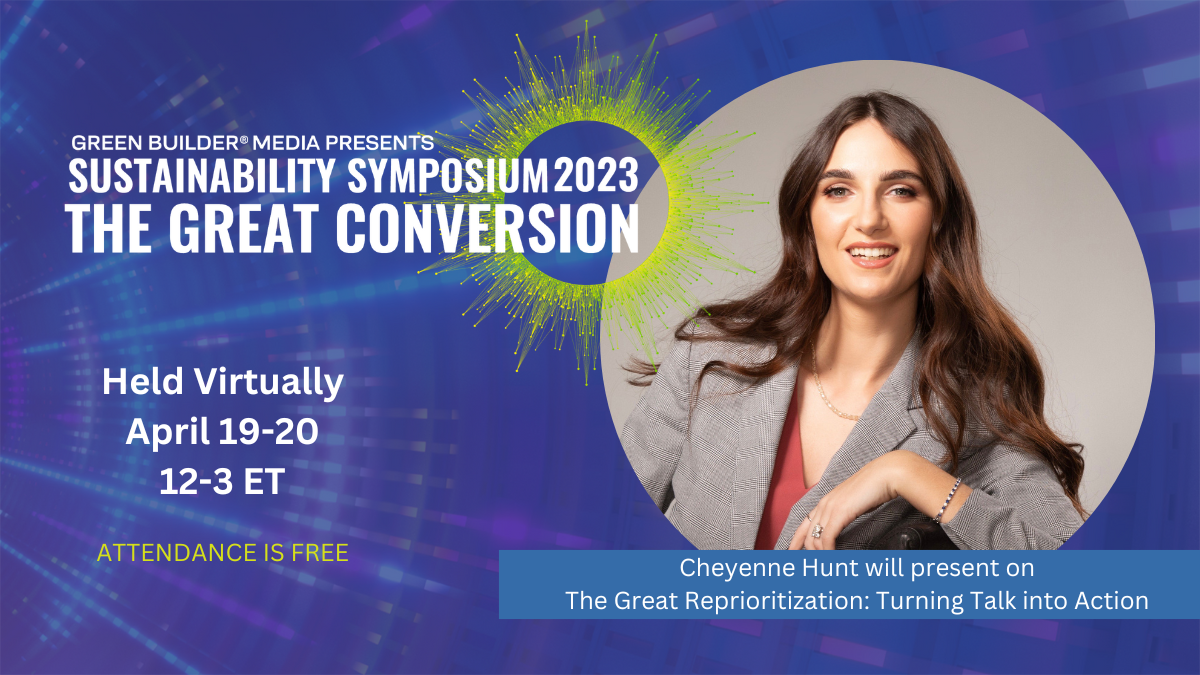 Cheyenne Hunt, an activist and pro-environment lawyer, says the conversation is changing for the better, and we need to listen.
A lawyer and champion of progressive causes, Hunt talks in a way that progressives understand, but her messaging has a broader populist appeal, too. She's not afraid to point the finger at corporations and shady business practices.
"Inflation isn't just about interest rates," she says. "We can rein in the cost of living by addressing corporate greed and stopping the price gouging that's primarily hurting working class Americans."
Sara Gutterman, CEO of Green Builder Media, explains why this year's Sustainability Symposium has mixed new maverick voices with those of veteran policy makers and activists.
"We tried to find presenters on the leading edge of sustainability," she says. "We're providing a powerful megaphone for these smart, fearless people to offer not just perspectives, but also solutions. Too often, Millennial and Gen-Z or Gen-X leaders do not get a place at the table when it comes to policy and planning. We wanted attendees to have a diverse and thought-provoking experience."
"We're not looking to create entertainment," Gutterman adds, "although the Symposium will certainly provide some eye-popping ideas. With the help of these smart people, we're optimistic that we can turn this ship around."
Apr 12, 2023 9:32:25 AM · 2 min read
---

Veteran journalist Matt Power has reported on innovation and sustainability in housing for nearly three decades. An award-winning writer, editor, and filmmaker, he has a long history of asking hard questions and adding depth and context as he unfolds complex issues.