Sustainability Symposium 2023: The Great Conversion
At a time of profound challenges and new possibilities, we're experiencing transformative, systemic change. We're not just shifting preferences, we're shifting paradigms.
Join Green Builder Media for our seventh annual Sustainability Symposium 2023: The Great Conversion, held virtually on April 19 & 20, as we address some of the major reckonings of our time.
Considered to be one of the most innovative and pioneering sustainability events of the year, our annual Sustainability Symposium is designed to elevate the national dialogue about intelligent solutions for a sustainable future.
Enter your name and email below to register—it's free!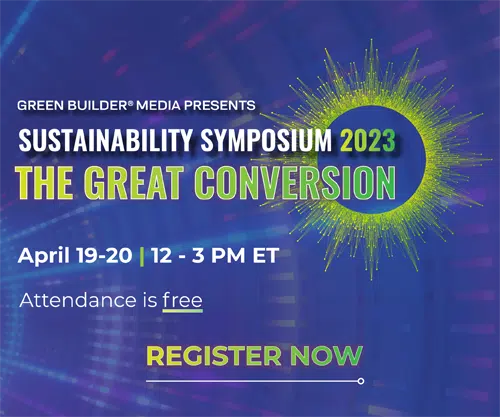 The Sustainability Symposium 2023 is brought to you by: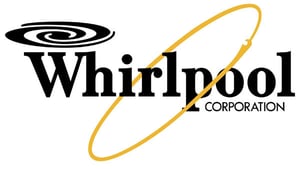 Program
The Great Energization: Transition to Electrification—Senator Martin Heinrich, D-NM and Co-Chairman of the Electrification Caucus
It's time to break free from fossil fuels and transition to renewable energy, powering the electrification of everything. From heat pumps to solar panels, smart homes to EVs, we're starting to implement successful electrification strategies—and glean the corresponding benefits. Senator Martin Heinrich from New Mexico, a member of the Senate Energy and Natural Resources Committee and the founder and Co-Chair of the Bicameral Electrification Caucus, is an effective advocate for the transition to electrification in the United States. He will share his work, vision, and passion for promoting policies supporting the clean energy economy and building the workforce of tomorrow.


The Great Decarbonization: Buildings Reborn—Panama Bartholomy, Director, Building Decarbonization Coalition
Decarbonization of the built environment is both urgently needed and incredibly complex. The United States has seen an increasing level of government adoption, financial programs and consumer awareness, but the pace of change remains anemic. A building decarbonization future based on our current market model won't allow us to meet our climate, social equity, and financial goals. We need a better path--a path that can scale. Panama Bartholomy will explore the challenges and opportunities associated with decarbonization, the high and low roads to building decarbonization, and how we can move rapidly from planning to implementing decarbonization at scale.


The Great Rehumanizing: Cities Regenerated—Majora Carter, real estate developer and urban revitalization specialist
MacArthur Fellow and Peabody Award winning broadcaster Majora Carter believes that "Nobody should have to move out of their neighborhood to live in a better one." In this session, Majora will outline strategies for transforming urban communities into thriving sustainable mixed-use local economies, harnessing re-urbanization capital flows to increase wealth generation for residents, and producing long-term fiscal benefits for governments, communities, and developers.


The Great Resocialization: New Consumer Zeitgeist—Ashlee Piper, author, political strategist, sustainable brand expert
Supply chain issues, economic uncertainty, and our urgent sustainability needs have created a new sense of measured consumerism. Younger generations are embracing movements like 'buy one thing' and 'don't buy this jacket,' calling for a systemic restructuring of the economy with equality and justice in mind. Sustainability expert Ashlee Piper will explore the transformation that is taking place in the consumer psyche and how businesses and professionals can create bold solutions that meet the challenges of our moment, as well as market their message more effectively to those 'buy less, buy better'-focused consumers.


The Great Reprioritization: Turning Talk into Action—Cheyenne Hunt, progressive activism attorney and political advisor
As Millennials and Gen Zs increase their business, political, and cultural influence, they're calling out a broken status quo, demanding an urgent reckoning, bold leadership, and a radically better future. Born from crisis, the passion, purpose, optimism, and outrage of these generations is creating endemic structural change. Gen Z influencer Cheyenne Hunt will offer a cross-generational view on how the undaunted optimism of younger generations is transforming the current national dialogue and yielding total reimagination of our culture.

The Great Transformation: Political, Policy & Market Journey to 1.5 Degrees - Hon. Reuven Carlyle, climate entrepreneur, former Washington state senator and chair of state Senate Environment, Energy & Technology Committee. While federal incentives are vital, deep front-line decarbonization of major sectors plays out at the community, local and state level with investment in sectors as diverse as renewable energy, buildings, electrification of transportation, biofuel for maritime and aviation, methane and super pollutants, energy storage, circularity, density and land use policy, and regenerative agriculture. New regional policy alignment between Washington, Oregon, and California is setting a global standard for best practices by accelerating corporate and government climate action. Carlyle, co-founder of Earth Finance and lead sponsor of Washington state's climate policies in partnership with Gov. Jay Insee, will outline how the Pacific Coast region is advancing the corporate and government journey to a 1.5 degree Celsius future.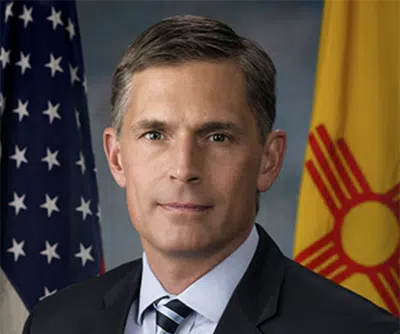 Senator Martin Heinrich (D-NM)
A member of U.S. Senate since 2012, Senator Martin Heinrich (D-NM) serves on the Senate Appropriations Committee and also as chairman of the Military Construction (MILCON), Veterans Affairs, and Related Agencies Subcommittee, which oversees funding for new military construction and the U.S. Department of Veterans Affairs. Senator Heinrich also serves on the following Appropriations Subcommittees: Interior, Environment, and Related Agencies; Energy and Water Development; Agriculture, Rural Development, Food and Drug Administration, and Related Agencies; and Legislative Branch. Through his role on the committee, Heinrich has fought to ensure our military installations have all of the modern facilities they need to execute their national security missions, and to secure all the resources and funding the VA needs to keep America's promise to our service members and their families when they return home as veterans.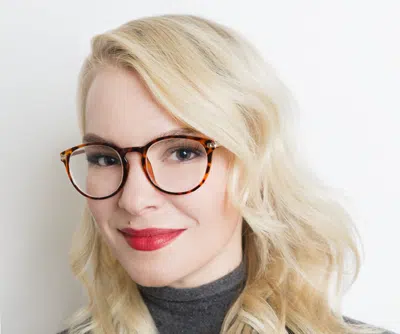 Ashlee Piper
Ashlee Piper is a sustainability expert, author and speaker whose work has been featured on 270+ television segments, including The TODAY Show, Good Morning America, and CNN, and in VOGUE, The Washington Post, InStyle, and NY Magazine. Piper's bestselling book, Give A Sh*t: Do Good. Live Better. Save the Planet. has been hailed as the 'sustainability Bible' by celebrities and reviewers. She's consulted on sustainability practices with well-known companies such as airbnb, LUSH, Nissan, and Eileen Fisher, has been a cabinet-level advisor to two Massachusetts Governors, and has spoken at the United Nations, SXSW and TED. Piper is also the creator of the #NoNewThings Challenge, and is a Professor of Sustainability Marketing. She holds a BA from Brown University and a Masters degree in Evidence-Based Social Intervention from the University of Oxford, UK.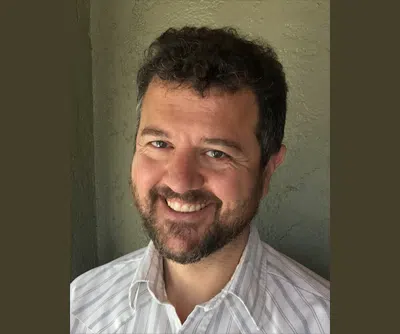 Panama Bartholomy
Panama is the Director of the Building Decarbonization Coalition, a multi-sector forum advocating for and creating solutions for our pollution-intensive building stock. Previously, Panama was the European Director of the Investor Confidence Project where he worked to unlock capital markets for energy efficiency project development. Panama was the Advisor on Energy and Natural Resources to California Assembly Speaker John A. Perez. He has served as Deputy Director of the California Energy Commission's Efficiency and Renewables Division and advisor for Chairwomen Douglas and Pfannenstiel. He has worked for the California Conservation Corps on vocational environmental education, and ran the Sustainable Schools program for the Division of the State Architect. Panama served on the City of Sacramento Planning Commission and the County of Sacramento Environmental Commission, and is a former board member on the U.S. Green Building Council (USGBC) and past president of the Northern California Chapter of the USGBC. He has worked on climate solutions in over 30-countries, presented at and collaborated on products from the United Nations, the International Energy Agency and the European Commission.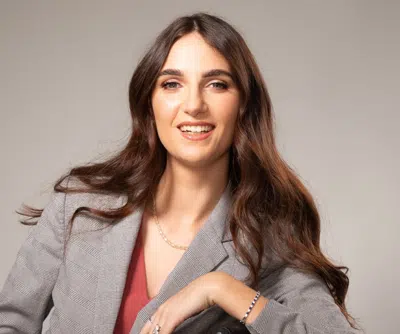 Cheyenne Hunt
GenZ Authority Cheyenne Hunt, J.D. is a policy advocate and attorney specializing in progressive activism, legislative advocacy, communications and democracy-focused tech policy. Cheyenne currently serves as a Big Tech Accountability Advocate with Public Citizen. She graduated from the University of California Irvine School of Law, has earned Dual Degrees in Political Science and Public Policy from the University of Denver and serves as a board member for The Women of Global Change.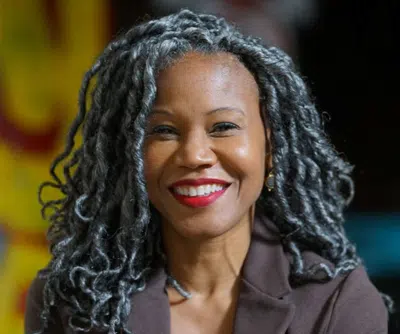 Majora Carter
Majora Carter is a real estate developer, urban revitalization strategy consultant, MacArthur Fellow and Peabody Award winning broadcaster. She's responsible for the creation of numerous economic development, technology inclusion & green-infrastructure projects, policies and job training & placement systems. She is also a lecturer at Princeton University's Keller Center. Her ability to shepherd projects through seemingly conflicted socio-economic currents has garnered her 8 honorary PhD's and awards such as: 100 Most Intriguing Entrepreneurs by Goldman Sachs, Silicon Alley 100 by Business Insider, Liberty Medal for Lifetime Achievement by News Corp, and other honors from the National Building Museum, International Interior Design Association, Center for American Progress, as well as her TEDtalk (one of six to launch that site in 2006). She currently serves on the board of directors for STREB and Solar One, and has served on the boards of the US Green Building Council, Ceres, The Wilderness Society, and the Andrew Goodman Foundation.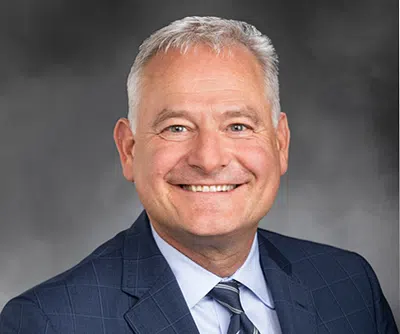 Reuven Carlyle
As a husband, father, entrepreneur and state legislator, Reuven Carlyle lives the values of civic engagement. As a co-founder of Earth Finance, Reuven focuses on the complex intersection between the public and private sectors. He has a business and policy background in sustainability, climate change, energy and utilities, water quality and accessibility, education, transportation, health care, data privacy and cybersecurity, environmental justice and global development.
As a Washington State Legislator from 2009 – 2023 and chair of the Senate Environment, Energy & Technology Committee (2017-2023), Reuven is the author and sponsor of what is widely viewed as the most comprehensive state-level climate policies in the nation. In partnership with Gov. Jay Inslee, Reuven is the architect of the Climate Commitment Act, the nation's second cap & invest carbon pricing legislation. Reuven also crafted the Clean Energy Transformation Act requiring utilities to transition to 100% clean energy, and managed passage of the Clean Fuel Standard, hydrofluorocarbon standards, building efficiency standards and other sweeping policies to reach Paris Agreement-level emission reduction targets.
In addition to his public service, Reuven is a seasoned entrepreneur in the mobile, software and clean energy sectors. He serves on the board of directors of Toptana Technologies, a cable landing and backhaul network provider owned by the Quinalt Indian Nation.
Reuven has a BA from the University of Massachusetts, Amherst, and an MPA from Harvard Kennedy School of Government. He and his wife, Dr. Wendy Carlyle, an anesthesiologist, have four fabulous children who are lighting up the world with grace, spunk, passion and humility.
2023-SUSTAINABILITY-SYMPOSIUM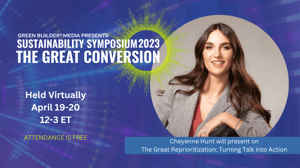 The UN issued a profoundly dire report on climate change, insisting that we still have an...