The New Climate War: The Fight to Take Back Our Planet
Michael Mann has spent the last two decades studying climate science. Even with a clear understanding of the substantial risks we face, he is optimistic about our future. Why? It's in the numbers.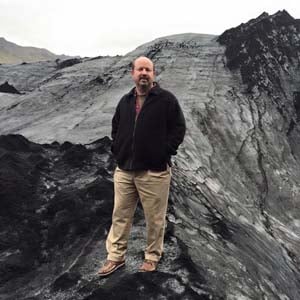 Scientist Dr. Michael Mann has been on the front lines of the battle for climate action for decades. He has witnessed firsthand the impact that avoidance, manipulation, and misrepresentation have had on our collective psyche—and on the planet.
While his research clearly coveys the great urgency for decarbonization, the numbers also indicate that it is still possible to avert the worst impacts of climate change. "We've uncovered important findings over the last decade that aren't fully appreciated in public," Mann explained in a recent interview. "As we decrease carbon emissions, the planet will stop warming. There will be some committed warming due to the thermal inertia of oceans, but the thought that the planet will continue to warm even when we reduce pollution is actually outdated."
According to Mann, when carbon is emitted into atmosphere, the oceans and biosphere uptake about 50 percent, and the other and 50 percent remains in the atmosphere. But when we stop emitting carbon, the oceans will absorb the carbon in the atmosphere, thereby reducing total pollution and offsetting committed warming.
Translation: Even though there will be some long-term impacts from the melting of ice sheets, rising sea levels, and ocean acidification, as we decarbonize, we'll see immediate positive results.
Spurred by optimism, Mann is focusing his attention on reclaiming the climate narrative. "The old climate war is ending," he asserts. "The assault on climate science by fossil fuel interests is effectively over," Mann asserts. "People, corporations, governments, academic institutions, and investors all understand that climate change is real, and that we must do something about it."
Nonetheless, he sees a troubling new phase emerging in the climate battle, defined by inaction.
The "inactivists," as Mann describes them, are pursuing new tactics, including:
Denial, aimed at dividing us and preventing us from moving forward with comprehensive climate action.
Deflection, which blocks the development of comprehensive national policy by focusing on false narratives rather than positive economic incentives and environmental benefits.
Division, including online bots and trolls invented to create conflict between climate advocates and facilitate debate about topics like renewable energy and carbon pricing, in an effort to disrupt the divided front demanding action and change.
Despair mongering, which attempts to convince people that it's already too late to do anything about climate change, paralyzing the public and prompting further inaction.
Mann's situational assessment: "We have all of the tools and technology that we need to solve for climate change. We have existing solutions that are carbon friendly in key industries like energy, transportation, industry, and buildings. What we're lacking is political willpower."
But he believes that the tides are turning, mainly due to the youth climate movement, which has recentered the international dialogue on sustainability and climate action; the social justice movement, which is proving to be a cultural turning point forcing a dramatic change in public awareness; and the political tailwinds coming from the Biden administration, which is advancing the boldest climate agenda ever proposed and implementing climate action across all levels of government.
"We're back on international stage playing a leadership role, putting pressure on other countries and creating an international consensus, which is important as we approach the next international climate conference in Glasgow in November, 2021," he says.
What else is driving his hopefulness, and what can each of us do to facilitate climate action?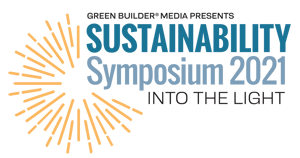 For that nugget of wisdom, you'll have to join Green Builder Media at our Sustainability Symposium 2021: Into the Light on April 21 and 22 in celebration of Earth Day. Mann's keynote presentation is scheduled for April 21 at 12 ET.
Registration is free, so reserve your spot today!
The virtual event will explore the urgent choices that we need to make to create a just, sustainable, and climate-safe system—one that balances economic vibrancy with social equality and environmental stewardship.
As always, our star-studded line up will include some of the brightest minds in sustainability, including climate scientists, award-winning authors, visionary building industry influencers, leading business executives, and climate policy heroes, including:
Internationally celebrated climate scientist Dr. Michael Mann
Sustainable business expert and award-winning author Andrew Winston
Pioneering venture capitalist Andrew Beebe, Partner at Obvious Ventures
House Select Committee on the Climate Crisis senior counsel Samantha Medlock
Building scientist, architect, and author Sam Rashkin
Thrive Homebuilders Founder and CEO Gene Myers
And me, Green Builder Media CEO, Sara Gutterman
Our annual Sustainability Symposium has established a reputation as being one of the most innovative, interesting, and fun sustainability events of the year.
Thank you to Trane Technologies for their continued support of our annual Sustainability Symposium, as well as their total commitment to corporate sustainability.