The Case for Optimism
This year's Sustainability Symposium is a free virtual event that offers two days of future-looking speakers. Here's a sneak peek at the presentation planned by Andrew Beebe.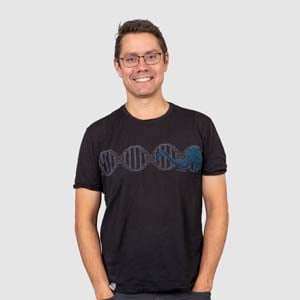 Venture capitalist Andrew Beebe is modern-day soothsayer, predicting trends, betting on cutting-edge technologies like flying electric taxis, and reimagining trillion-dollar businesses. Despite the risky nature of his business, of one thing he's certain: The Decarbonization Economy will provide massive growth opportunities for decades to come.
Some people call it ClimateTech, others CleanTech 2.0. Andrew Beebe, Managing Director at Obvious Ventures, a leading Bay-area venture capital fund that has invested in breakthrough companies like Beyond Meat, Medium, and Plant Prefab, doesn't care what you call the Decarbonization Economy.
Irrespective of its name, he is staunchly convinced that this burgeoning economy will not only free us from carbon emissions, but will also yield some of the largest capital gains that we've ever seen.
"This new economy is different," Beebe insists. "We're not shoehorning sustainability into old systems. We're redesigning the economy. The scale of this transformation is on par with the digitization economy before it."
Beyond the obvious and very inconvenient truth of our climate emergency, Beebe avows that the convergence of several key market dynamics is propelling the mushrooming Decarbonization Economy.
First, he cites the voracious appetite that consumers and corporations across the globe now have for climate action. "There's a perfect storm today of consumers, investors, and corporations all pushing in the same direction," he asserts. "Large multinationals are tripping over each other in an effort to become the sustainability leaders in their sectors, making bold commitments to become net neutral with respect to energy, water, agriculture, materials, and mobility. Combine that with the urgent consumer demand for climate action, and you get an inevitable transformation."
Second, Beebe points to the rapidly decreasing costs and increasing performance of clean technologies. "Solar costs have dropped by 90 percent in the last decade alone (and 90 percent in the decade before that)," he says. "Wind energy is now cost-competitive in most parts of the world. Batteries are powering some of the most popular passenger cars ever made. It took us two decades to get to this point, but the better way is now also the more economical way."
Next, he's watching investors diving into the boundless financial opportunities presented by the Decarbonization Economy. "An increasing number of LPs, family offices, and institutional investors understand this transition is happening and is where alpha returns will be derived," he asserts.
Millennials and Gen Zs, mission-driven and values-based individuals with an inherent ethic of sustainability, are facilitating market transformation, making a decarbonized future inevitable. "In addition to demanding clarity on the impact of their purchases, Millennials and Gen Zs also want to find impact in their work," Beebe claims.
Finally, Beebe is keeping an eagle eye on policy and regulation as a market driver. "Governments around the world have offered varying levels of support and pressure in this transition," he says. "While the U.S. movement has relied heavily on state-level efforts to date, there's real reason to believe that this new administration, coupled with many Republicans who want to support climate action now, will be aggressively playing catch up in the coming years."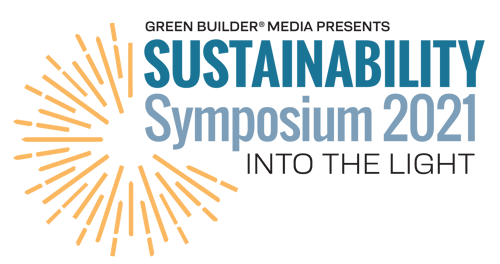 The silver bullet question: How does Beebe think we can get to the promised land of the Decarbonization Economy? To hear the answer to that, join us at our upcoming Sustainability Symposium 2021: Into the Light .
The virtual event, scheduled for April 21 and 22 (in celebration of Earth Day), will explore the urgent choices that we need to make to create a just, sustainable, and climate-safe system—one that balances economic vibrancy with social equality and environmental stewardship.
Registration is free, so save your spot today!
Our star-studded line up will include some of the brightest minds in sustainability, including climate scientists, award-winning authors, visionary building industry influencers, leading business executives, and climate policy heroes, including:
Internationally celebrated climate scientist Dr. Michael Mann
Sustainable business expert and award-winning author Andrew Winston
Pioneering venture capitalist Andrew Beebe, Partner at Obvious Ventures
House Select Committee on the Climate Crisis senior counsel Samantha Medlock
Building scientist, architect, and author Sam Rashkin
Thrive Homebuilders Founder and CEO Gene Myers
And me, Green Builder Media CEO, Sara Gutterman
Our annual Sustainability Symposium has established a reputation as being one of the most innovative, interesting, and fun sustainability events of the year.
A heartfelt thank you to Trane Technologies for their continued support of our annual Sustainability Symposium, as well as their total commitment to corporate sustainability.