Technology-Connected Healthy Home

Samantha Carlin
3 min read
Learn how Swidget's affordable products enhance whole-home control, including energy monitoring and IAQ sensors, as an automated healthy home solution.
Sponsored Content
Builders and homeowners are beginning to fully understand the impact of air quality on occupant health and quality of life. As a result, there are several products available on the market to combat poor air quality in homes, such as energy recovery ventilators (ERVs), bathroom vent fans, and spot ventilation devices.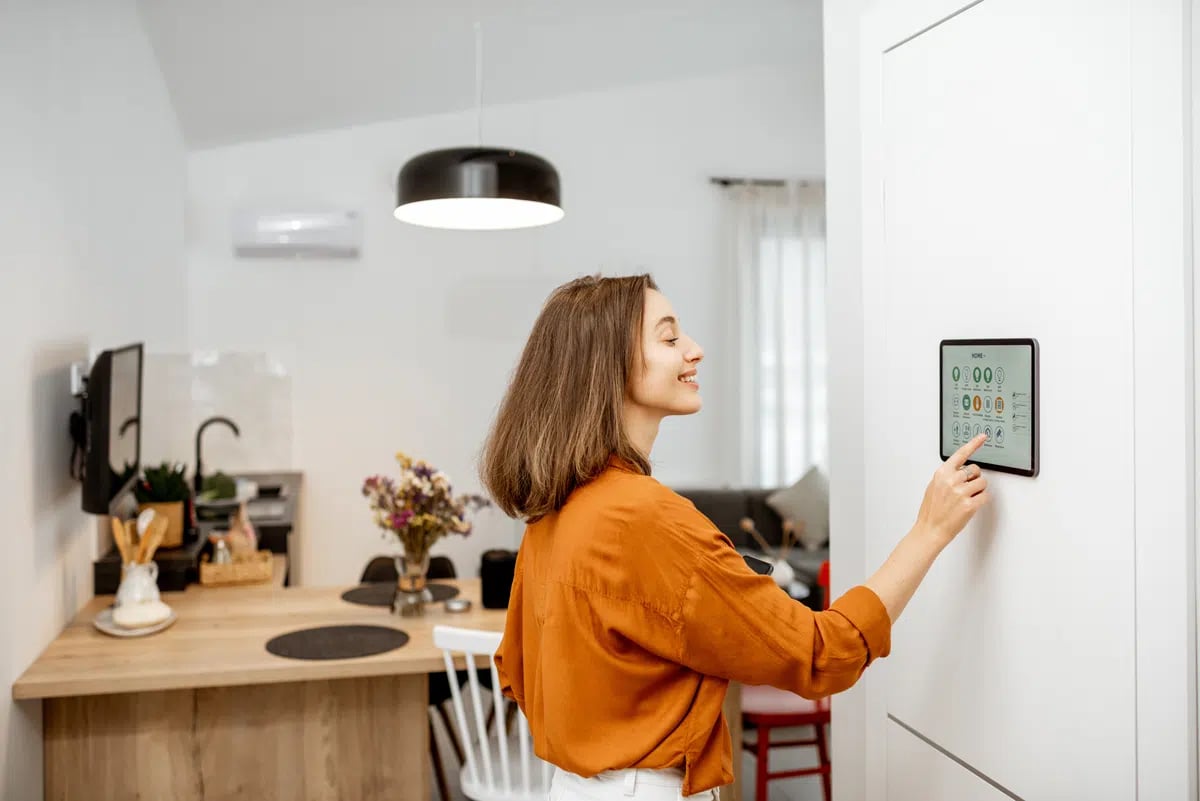 While many newly built homes include devices to ventilate and filter the home's air, it can be challenging for homeowners to understand how and when to use these products.
In this article, Green Builder Media's Next Generation Influencer Group expressed concern that the general public does not have the ability to successfully implement complex smart home setups. Millennials want smart home functionality, but only a few have the interest, time, or skills to do DIY installations, so they depend on their builders, remodelers, and integrators to do the work for them.
However, the piece that has been missing is control. Air quality monitors are great for learning about your indoor air quality patterns, but they don't do anything to help mitigate the issues a home is experiencing. Similarly, a bathroom ventilation system does no good for moisture control when your teenager forgets to turn it on before showering.
A Connected Air Quality Solution
Swidget devices, Panasonic's official control system can turn any home into a smart home with a switch or outlet. These award-winning, simple-to-use products are a part of Breathe Well, "The Only Complete Air Quality Solution" by Panasonic. When paired with a customizable insert, Swidget smart products give complete control and functionality, including voice control of the devices through an Android or IOS app.
The wide variety of inserts include indoor air quality, motion, temperature and humidity sensors, as well as USB inserts and guide lights. Simply slide the insert into the outlet or switch and interchange insert for complete customization.
Swidget inserts help homeowners automatically control their ventilation products. When unhealthy or contaminated air is sensed, the inserts relay that information to the air quality devices in the home to prompt the necessary actions to remove contaminants in the most efficient way possible.
For example, the temperature and humidity inserts will recognize when the shower is running by detecting a moisture or vapor bloom. The insert will wirelessly turn on the vent fan and boost the ERV from low to high mode, as increased ventilation is needed.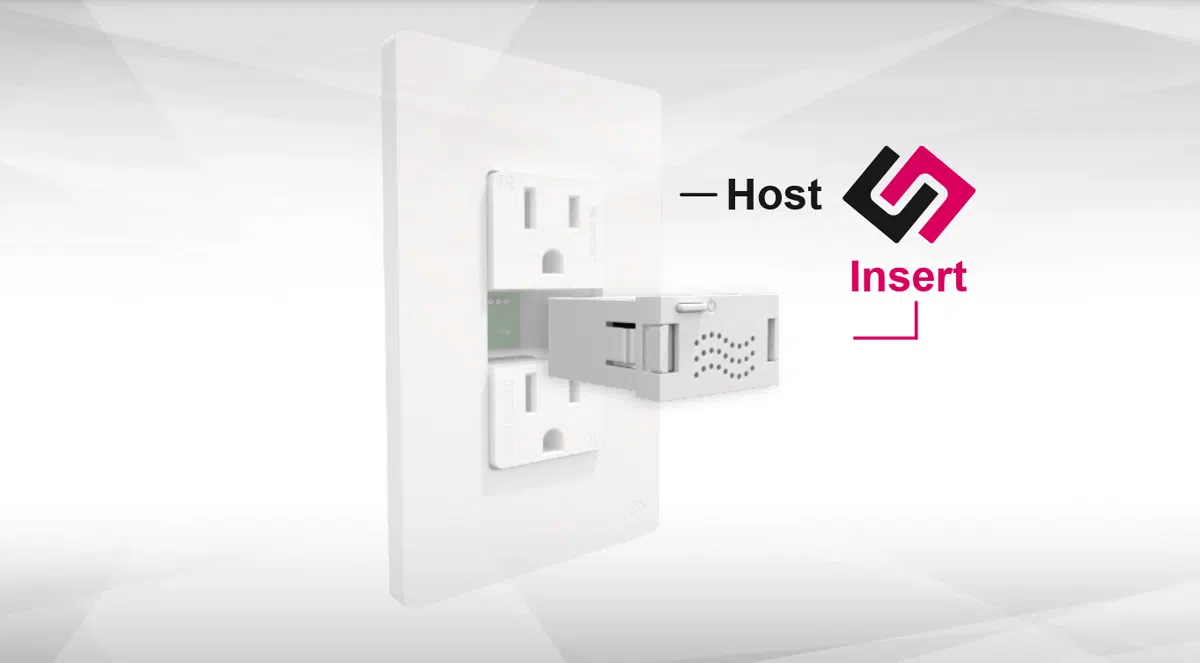 Panasonic and Swidget's unique approach to the Internet of Things (IoT) is to separate technology from the core capabilities of common products. Enhance, configure, or upgrade your devices at your own pace and ensure that they keep stride with your changing needs. Credit: Swidget
Extended Capabilities
In addition to the wiring device control and indoor environment monitors, Swidget modules can allow homeowners to track their energy consumption. Energy monitoring capabilities help homeowners see where they use the most energy, and adjust behaviors accordingly.
The app and outlet combination keeps an eye on important appliances like sump pumps and freezers with Swidget notifications to know when they are consuming too much power, or even worse, not consuming any at all. Adding simple automations and schedules can help reduce the home's energy load to lower electricity costs and optimize the ones that run on solar or battery.
The devices work seamlessly with Alexa and Google Home, but are also capable of integrating with more complex control systems like Control 4, IFTTT and Home Assistant. At less than $150 for a switch or outlet and insert, Swidget provides a great way to add value, save energy and automate Indoor Air Quality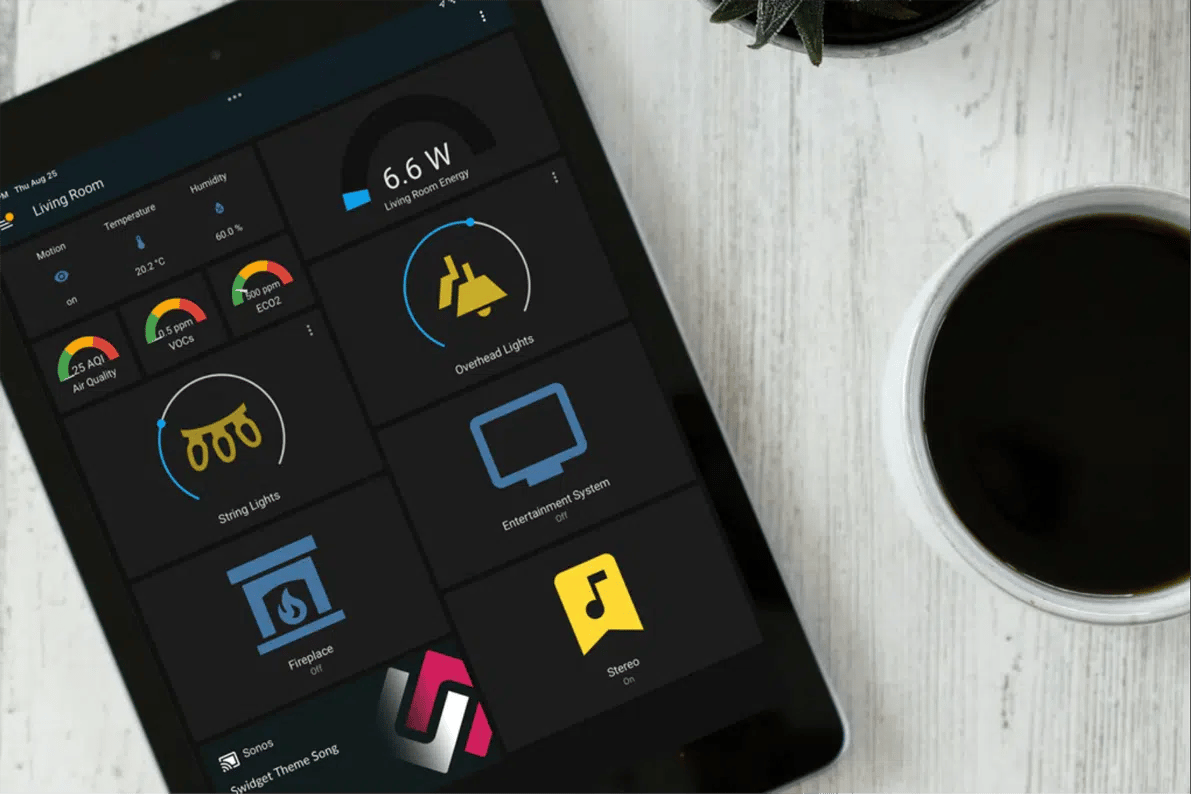 Swidget and Panasonic have teamed up to bring end-to-end indoor air quality solutions and controls to the custom integrators (CI) channel. With Swidget's dry-contact on/off and timer switches that are capable of enabling the boost function on Panasonic fans and ERVs, poor air quality can be detected and corrected before the occupant ever notices. Credit: Swidget
A Simple System with Complex Results
Swidget devices can be configured and upgraded with no wiring. Builders will have to do the initial wiring of the outlet, but any future modifications or adjustments are done quickly and seamlessly, which makes it an easy addition for remodels.
Due to its unique inserts, Swidget is future proof. Swidget receptacles and switches are installed Smart Ready and can be easily upgraded when technology changes without having to remove the base device.
Keep an eye out in 2023 for Swidget's new insert that will revolutionize home security and monitoring–the Video Camera Insert. Install at the switch level to monitor your baby's room and entrances, or install at the outlet level to keep an eye on your furry friends.
Swidget's array of outlets/switches and inserts will be showcased at Green Builder Media's 220-home community, The Sonders Project. Read this article and visit Swidget's website to learn more about the company's revolutionary healthy home controls and applications.
Apr 10, 2023 10:27:40 AM · 3 min read
---

Samantha is able to express her passion for the environment -- both natural and built -- as the special projects manager at Green Builder Media. Prior to joining the Green Builder Media team, she worked as an order management specialist at C.A. Fortune, a consumer brands agency. She is a recent graduate of the Master in Environmental Management program at Western Colorado University with an emphasis on sustainable and resilient communities. Originally from the suburbs of Chicago, she is currently thriving in Gunnison, CO where she enjoys the surrounding geology, mountain biking, and skiing.