SIPs Goes Mainstream Green

Alan Naditz
3 min read
The Bunker Residence's sustainable assets are found above and below ground.
When it comes to the Bunker Residence—Green Builder's 2022 Green Home of the Year in the Mainstream Green category—environmentally friendly construction boils down to three letters: SIP.
The stylish, 3,120-square-foot single-family home in Tofte, Minnesota, was constructed on Lake Superior's often-windy northern shore. This made it essential that the house have an airtight envelope and exceptional insulation to help make it as energy efficient as possible, according to Anton Moody, owner of Taiga Design+Build in nearby Grand Marais, Minnesota.
Moody's choice was clear: He used structural insulated panels (SIPs), a product that he has worked with many times. "[Anton] finds the pre-engineering, ease and speed of installation and air tightness superior to conventional framing," notes Lee Bergum, district sales manager for Energy Panel Structures, the manufacturer of the SIPs used during construction. "SIPs save time and labor costs. The roof panels enabled this project to get closed in faster, using less energy expense during build."
The designer/builder used 6-inch Neopor R-30 walls and 10-inch Neopor R-50 panels for the roof. The SIPs helped the Bunker Residence to an estimated Home Energy Rating System (HERS) Index of 28 and a blower door test result of 0.89 air changes per hour (ACH).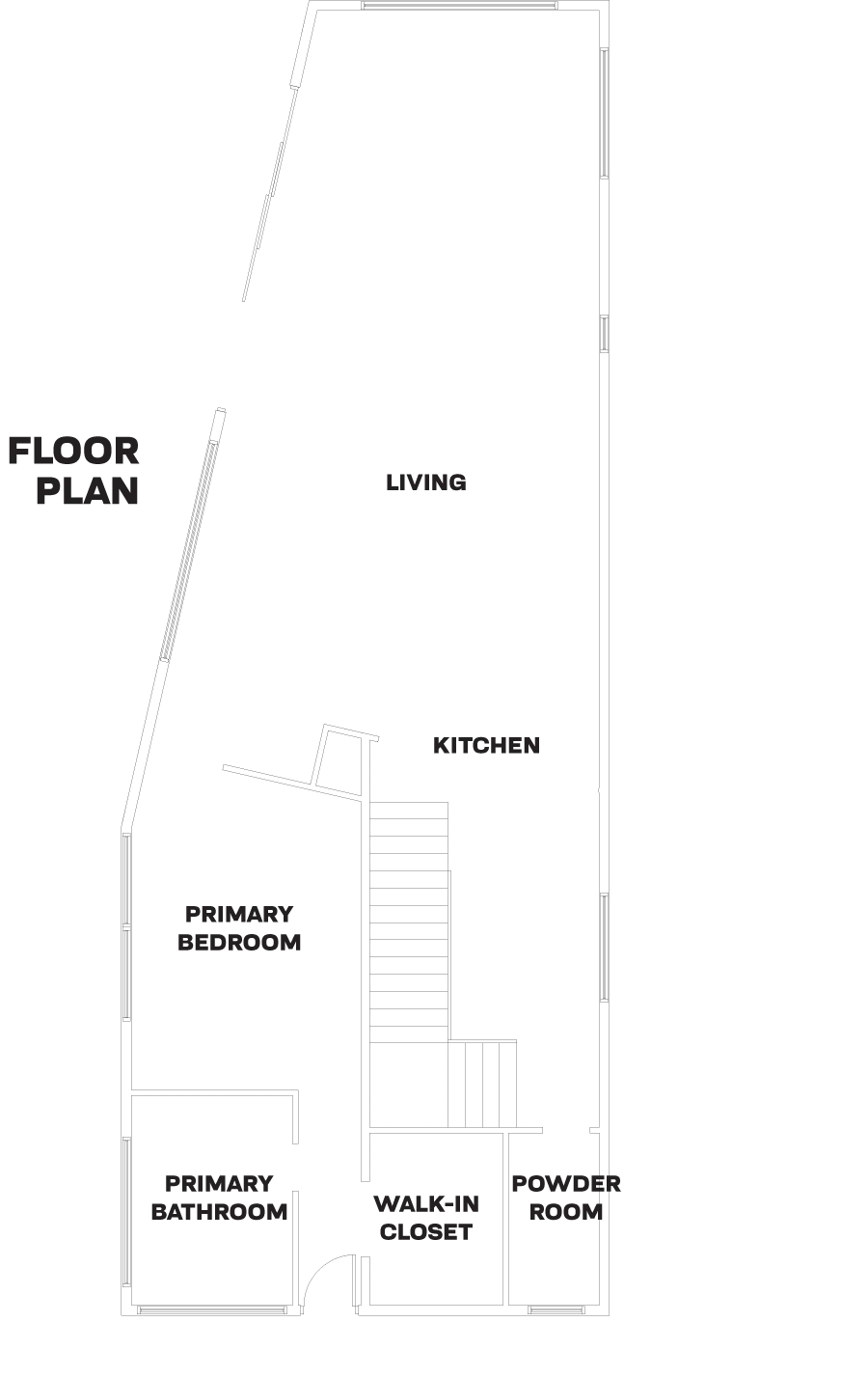 Getting Warmer
The home also features dual-fuel, in-floor, radiant heat. The primary heat source for the hydronic fluid is an interruptible Slant/Fin Monitron electric boiler with 100 percent efficiency. The secondary source is a Navien propane boiler with 95 percent efficiency, which also serves as a secondary source of domestic hot water.
An EcoTech air exchanger provides outside air. Loewen windows (with 0.27 U-Factor) and doors throughout, total LED lighting, and low-volatile organic compound (VOC) paints complete the overall green construction end of the project.
The house offers expansive views of the lake in all directions. Large southern windows allow for natural heating in the winter, while large shade trees provide extra cooling during summer.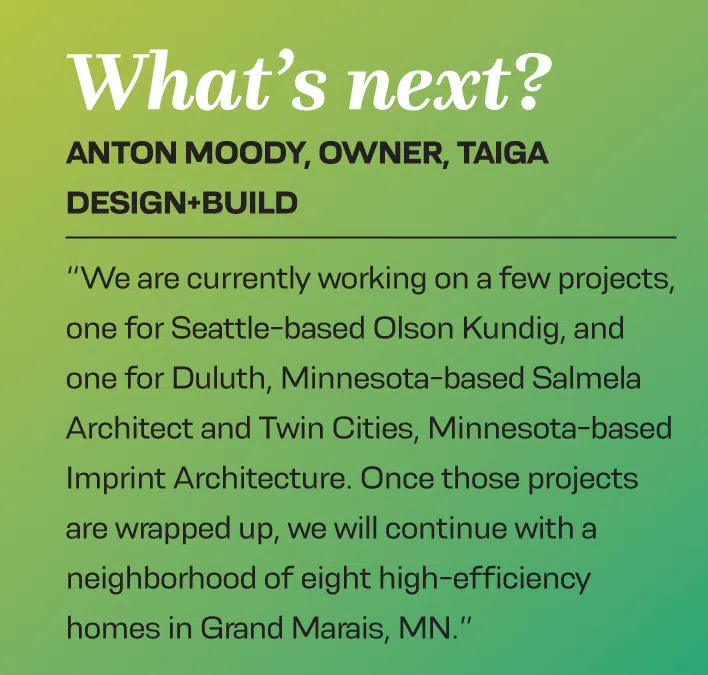 "The clients wanted us to build a piece of art they could live in, while remaining true to our standard of energy efficiency and quality materials," Moody says. "It was a fun back and forth between us as we found opportunities to create spaces they desired."
Such opportunities included reclaiming the old foundation as a place where the owners could house their wine collection and share their passion for wine. There are also large exterior glulam beams for aesthetics and a walkout deck over the kitchen that allows for entertaining. "The view is breathtaking," Bergum notes. "The home is very efficient, quiet, and withstands the harsh winds of Lake Superior. This was a fun project."
Key Components
Alternative Building Systems: Structural insulated panels (SIPs) with Neopor foam core by Energy Panel Structures
Appliances: Wolf, Subzero and Fisher & Paykel Automotive (electric car charging, etc.): Tesla charging station
Building Envelope: SIPs with Neopor foam core by Energy Panel Structures (walls R-26, roof R-50, floor R-50)
Cabinets, Shelves, Millwork: Semi-handmade front and panels, IKEA boxes
Countertops: Richlite by Richlite
Decks: Ipe by Advantage Lumber
Electrical: All LED, by Philips-Lightolier and others
Exterior Finishes: ZALMAG cupped tiles by Millennium Forms; Cambia Thermally Modified Poplar by Northland Forest Products installed over rain screen over Henry Blueskin VP100
Fire Protection: Nest Protect smoke and CO2 detectors. No suppression.
Fireplace: House: Regency City Series corner unit. Cabin: Regency Contura. Roof Deck: Modfire AStROFIRE
Flooring: Durramen Concrete Coating over Gyp-Crete floor underlayment
Garage doors: Clopay
HVAC/Ducts: Navien boiler and on-demand hot water maker; in-floor heat throughout; Slant/Fin Monitron electric boiler; Mitsubishi mini-split unit.
Insulation: Neopor foam in SIP panels (R-26 walls, R-50 floors, R-60 roof)
Landscaping: Native planting by Taproot Landscaping, hardscaping by Taiga Design+Build
Lighting: Peak Electric/Taiga Design+Build
Paints and Stains: Sherwin-Williams
Pavers: Techo-Bloc
Plumbing/Plumbing Fixtures: Kohler
Roof: EPDM rubber over tapered foam by Duluth Roofing
Ventilation: Fantech
Water Heating: Navien
Water Management (indoor/outdoor): Native planting green roof on house, Taiga Design+Build and Taproot Landscaping
Windows, Skylights, Patio Doors: Loewen windows and doors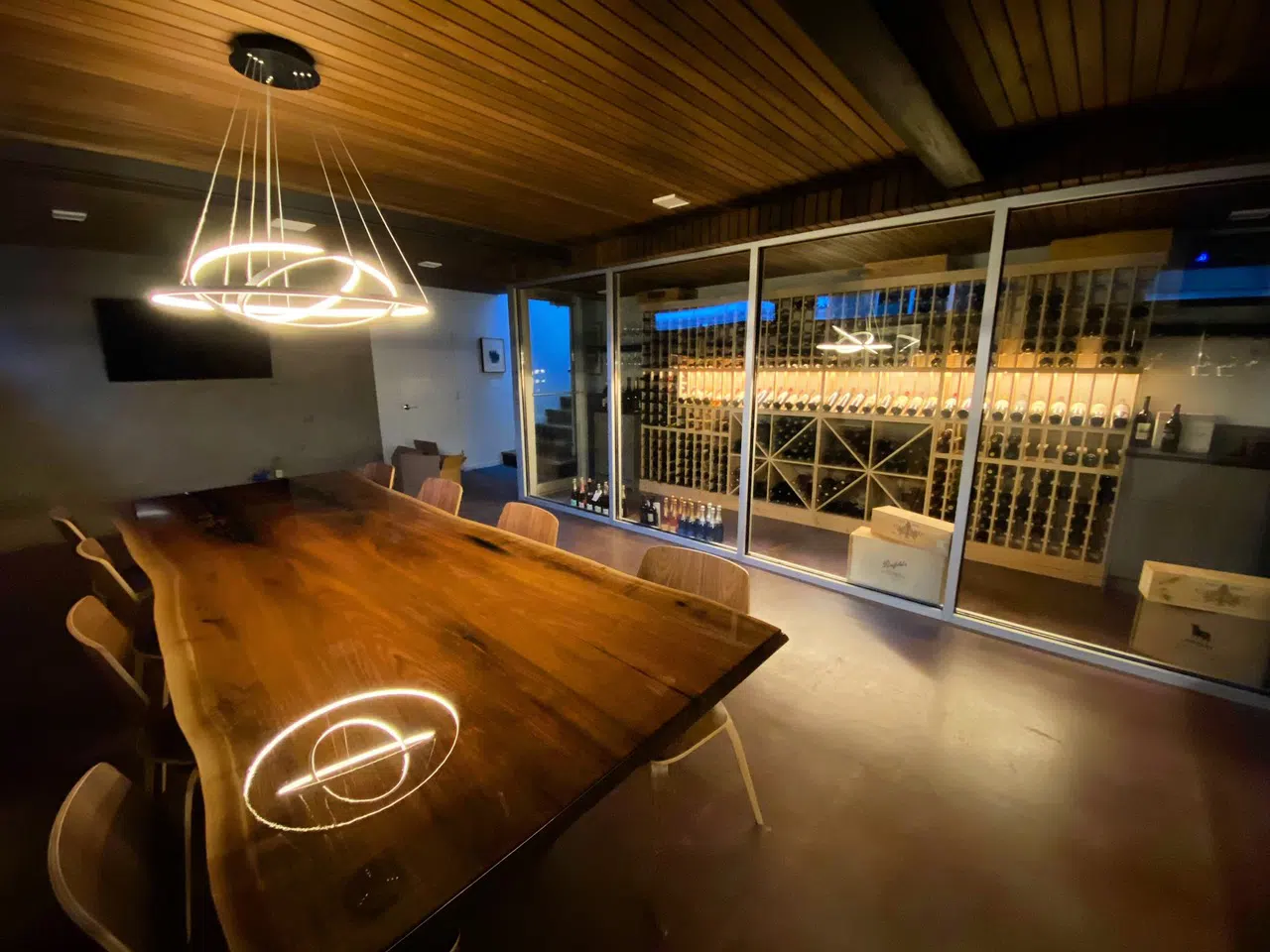 An underground wine storage area also serves as a gathering spot for guests, families and others who want to socialize under energy-saving LED lighting. Credit: Courtesy SIPA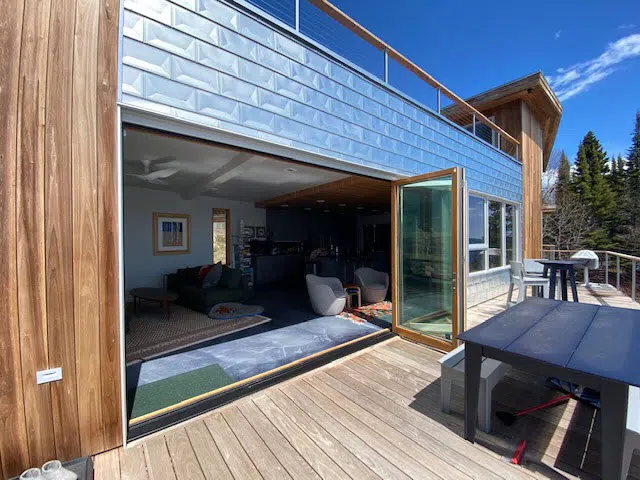 The Bunker Residence includes features such as SIPs, radiant heating, energy-saving appliances, and smart smoke and carbon detectors push this home toward net-zero performance. Credit: Courtesy SIPA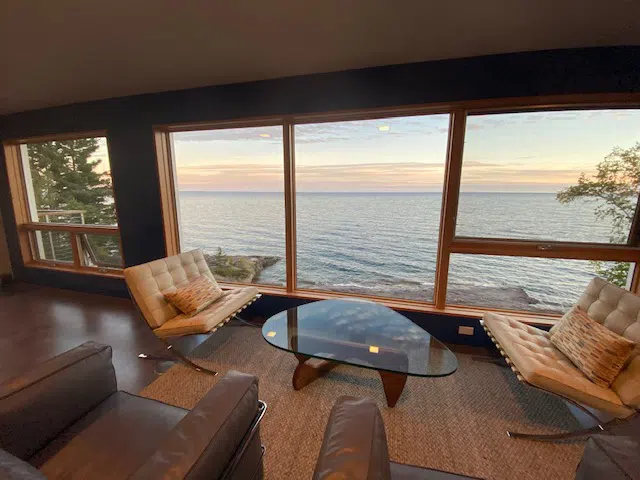 The home's south-facing windows enable year-round natural climate control. Credit: Courtesy SIPA
Jun 9, 2022 5:06:47 PM · 3 min read
---

Alan Naditz is managing editor of Green Builder Magazine. He has covered numerous industries in his extensive career, including residential and commercial construction, small and corporate business, real estate and sustainability.