A House With No Connection to the Outside World

Alan Naditz
4 min read
The "Wattage Cottage" offers a glimpse of what one day might be the sustainable features of every home, whether on or off the power grid.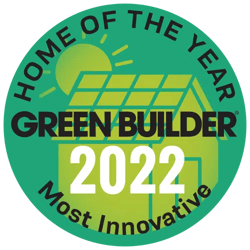 When someone stays at the "Wattage Cottage" in Cuyuna, Minn., to get away from it all, they're getting their wish. The 1,222-square-foot recreational rental house, known as the Cuyuna Project, has almost no connections to the outside world. Sitting on 6 acres in the mountainous Cuyunas Lakes region, Green Builder's 2022 Most Innovative Green Home of the Year winner is completely off-grid and self-sustaining.
According to Lee Bergum, general manager of Energy Panel Structures, manufacturer of the structural insulated panels (SIPs) that make up most of the two-bedroom, one-bath house, the Cuyuna Project was "built to showcase what the house of the future might look like."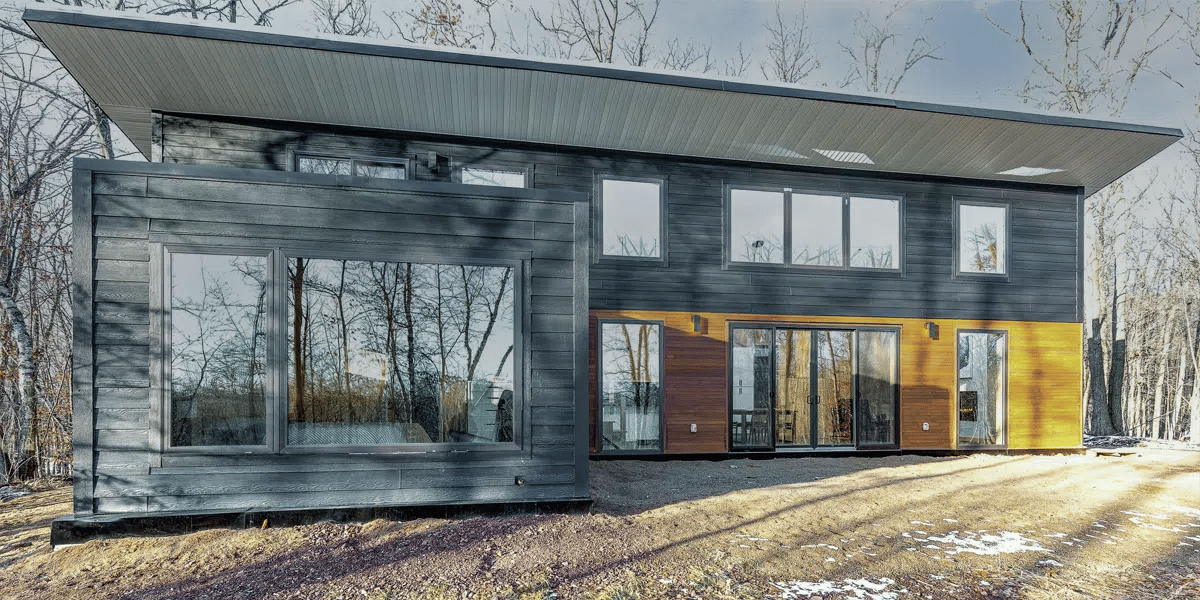 From the Judges: "Proof that a great thermal envelope with high-efficiency systems can have low enough draw that it can be operated with solar panels and storage batteries."
Builder and property owner Tom Puzak, founder of Puzak Properties, says the project resulted from his frustration with the status quo. "Today's 'typical' home is closer to the opposite of the values that I think should be expressed," he says. "I wanted this house to be small, efficient, use all of its space wisely, be environmentally friendly, use the sun to provide energy and light, and be beautiful and inspiring through design and quality materials…yet use no extra materials nor extra money."
Doing so, Puzak notes, required some radical approaches that have since helped people understand that it is possible to have a home of their dreams without draining their bank accounts.
Within the High-Performance Walls
The process starts with the SIPs, which are primarily 6-inch-thick and 9-inch-thick for the walls and ceiling. The SIPs made it possible to erect the wall system in a single step, meaning less chance for installation errors, according to Bergum. "SIPs enabled this project to save cycle time and reduce on-site waste, using an A-grade plywood interior as an SIP's skin as the interior finish," he notes. "Virtually no drywall, mud, paint, or flooring was used."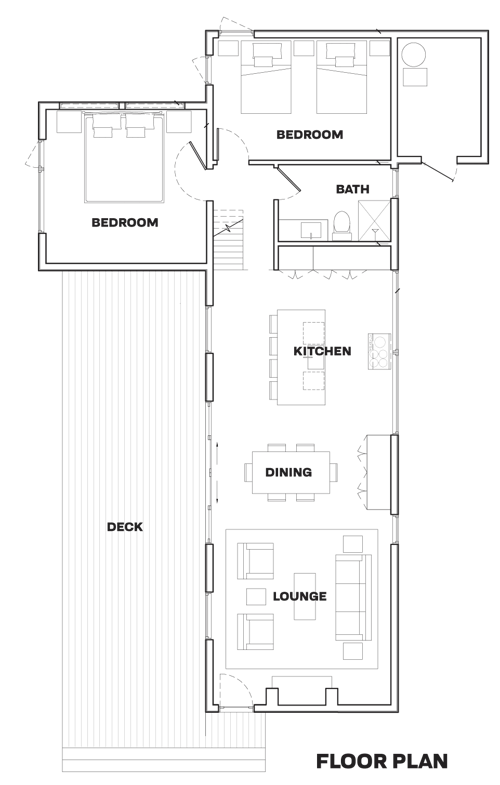 The design also includes Andersen 100 Series windows with glass upgrades and 0.24 U-Factor, and Andersen 200 and 800 series for doors; a 96 percent efficient Westinghouse combination boiler to support in-floor embedded heat; LED lighting throughout; and air conditioning provided via a 23 SEER mini­split combined with a heat pump. The house also uses well water (from a 330-foot-deep well) and a septic tank.
The home features a 5-foot roof overhang designed to provide cooling shade in the summer while allowing additional sun in the winter as the sun's angle shifts for passive heat gain.
"Technology has been developing much faster in the home-building sector than the pace at which home builders are adopting it," Puzak noted, in a report from GearJunkie. "It's hard for production builders to adopt new ideas when the average home buyer does not know what is possible."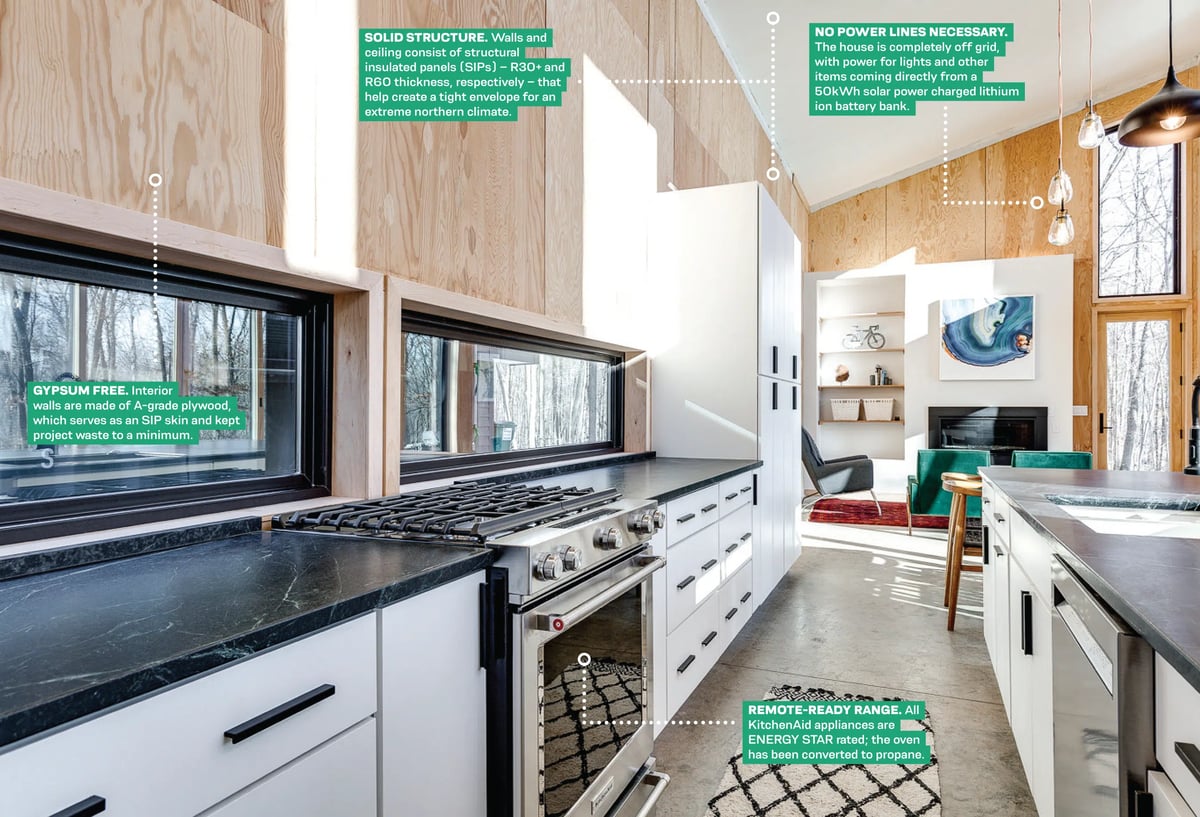 Who Needs the Power Grid?
In keeping with its "no connections to the outside world" mantra, the Cuyuna Project gets all of its energy from an array consisting of 15 ground-mounted, 310-watt solar panels, and 80 kWh of lithium-ion battery storage (consisting of dozens of upcycled batteries purchased from a hospital that no longer needed them for emergency backup). Hence the nickname, "Wattage Cottage."
Off-grid status is a rarity in Minnesota, given the area's long, harsh winters, which includes numerous days with sub-freezing temperatures. To combat this, the cabin's insulating properties are about three times that of a typical home, Puzak notes.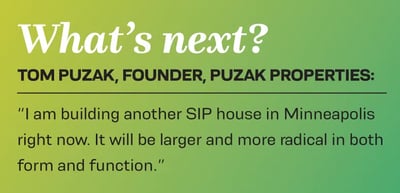 The only mandatory attachment to everyday life is in the Wi-Fi supplied by satellite internet provider SpaceX. The Starlink service enables smart control of everything from indoor lighting to the garage door opener, as well as the solar array.
Other regular home amenities abound. The kitchen features ENERGY STAR appliances, which contribute to the home's net-zero certification from the U.S. Department of Energy. The stove is gas-powered, as is the fireplace. Bathroom and kitchen fixtures are water-smart. And, for renters who still need one more connection to society, Puzak includes a classic "do it yourself" product: an espresso machine.
Key Components
Appliances: KitchenAid (all)
Exterior Finishes: Benjamin Moore exterior paint
Garage Door: LiftMaster myQ garage door opener
Heating: Westinghouse combination boiler supporting in-floor radiant heat.
Home Controls: Google Nest Cam IQ; Google Nest thermostat; Lutron Caseta smart light switches; Lutron Serena smart blinds
HVAC/Ducts: 23 SEER mini­split combined with a heat pump; Lunos E2 HRV system
Insulation: Structural Insulated Panels (SIPs): 6-inch and 9-inch walls rated R-30 to R-40-plus; ceiling R-60
Landscaping: 330-foot deep well for fresh water
Lighting: LED
Renewable Energy Systems (solar, wind, etc.): OutBack Radian system solar inverter; 50kWh lithium-ion battery bank; 310 watt REC solar panels; SpaceX Starlink satellite internet.
Roof: Galvanized metal
Structural: Structural Insulated Panels (SIPs): 6-inch and 9-inch walls rated R-30 to R-40-plus; ceiling R-60
Windows, Skylights, Patio Doors: Andersen 100 Series windows with glass upgrades and 0.24 U-Factor; Andersen 200 and 800 series for doors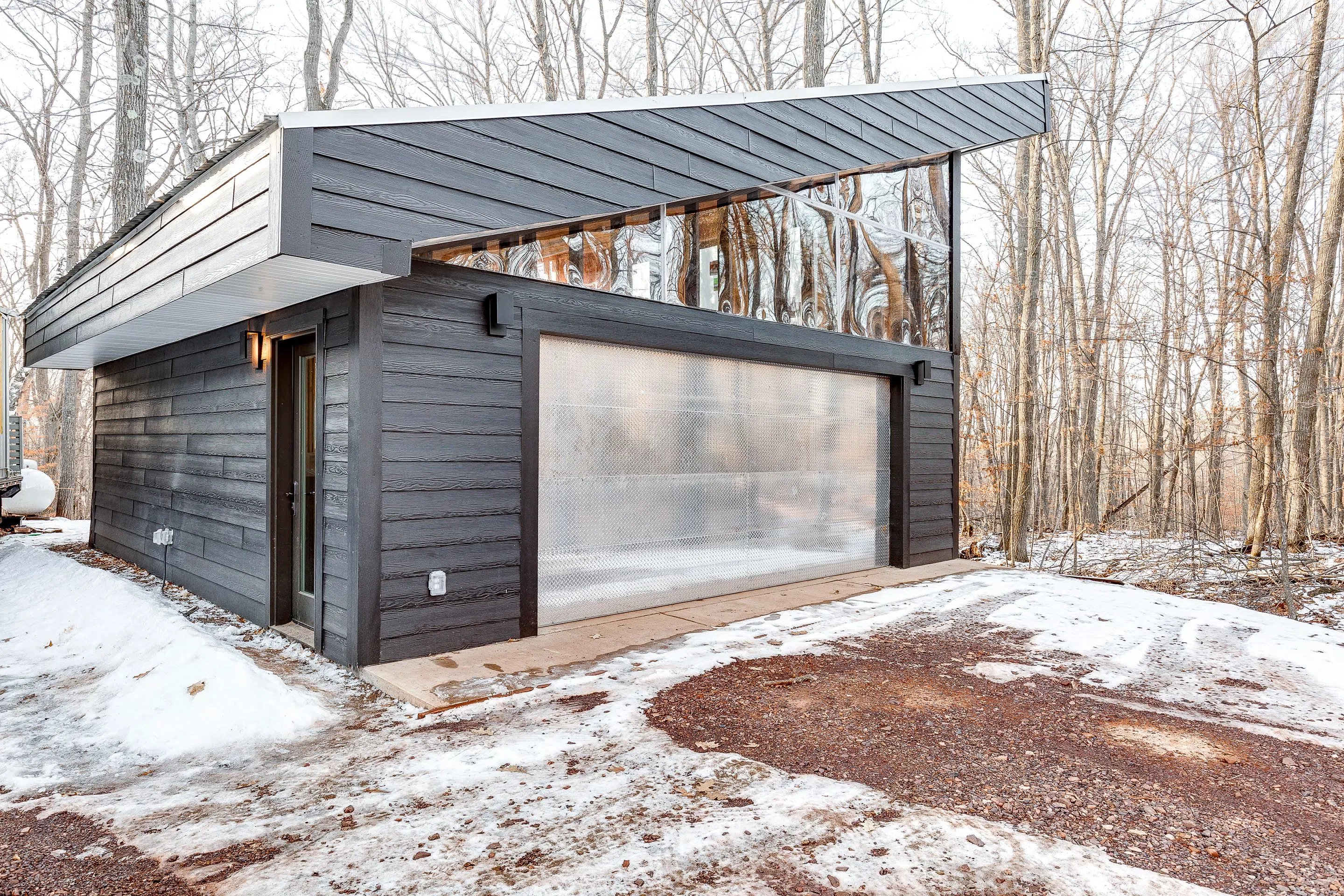 A 5-foot overhang shades half of the home's south-facing windows in summer, but allows house-warming sunlight during winter thanks to its angled metallic roof. Credit: Courtesy SIPA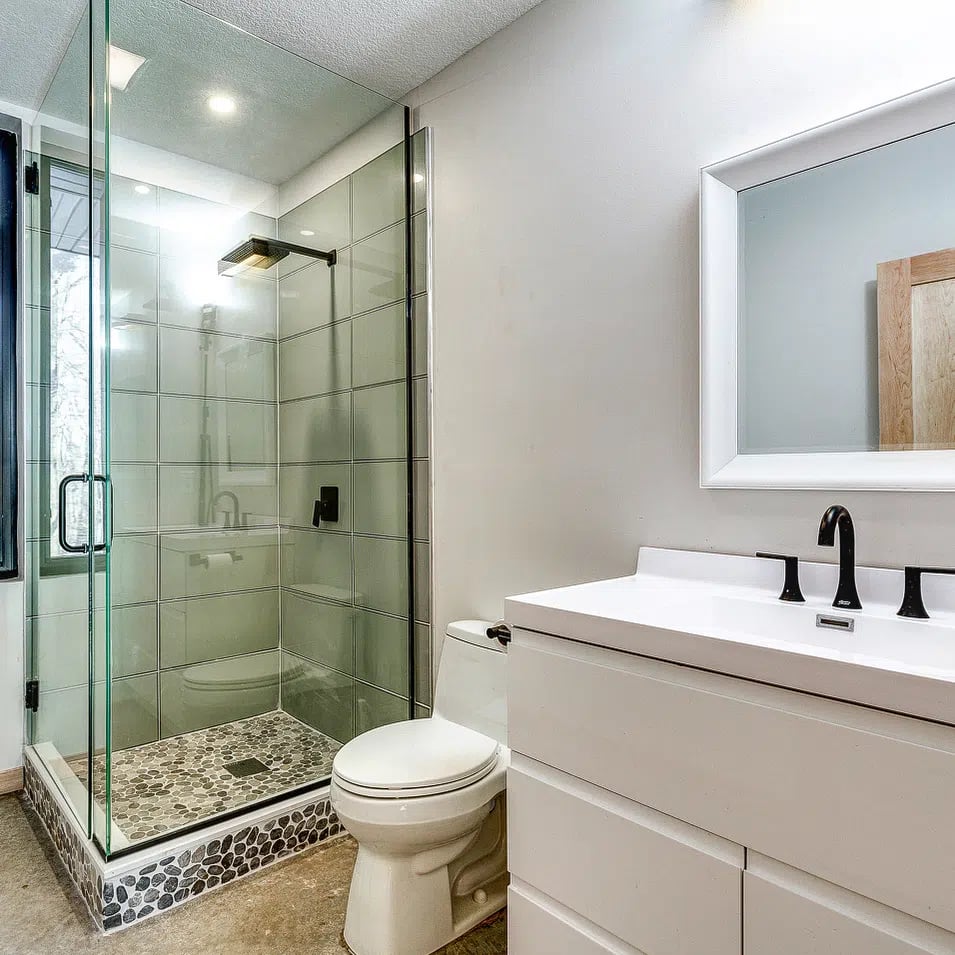 Water-conserving fixtures—faucet, toilet, showerhead, as well as energy-saving LED and natural lighting, abound in the bathroom. Credit: Courtesy SIPA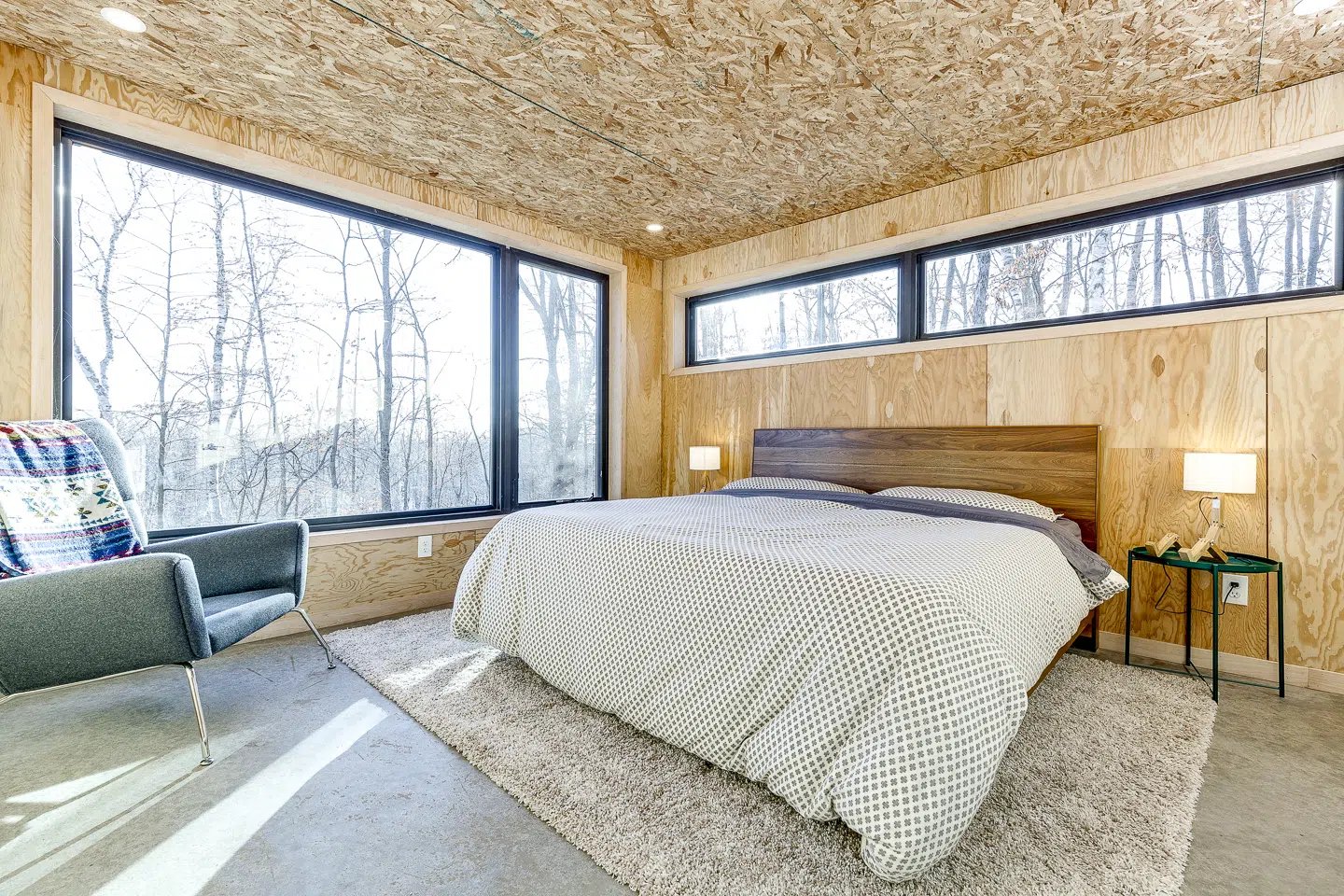 Extra-large, solid U-Factor windows throughout the home offer energy-saving natural light. Credit: Courtesy SIPA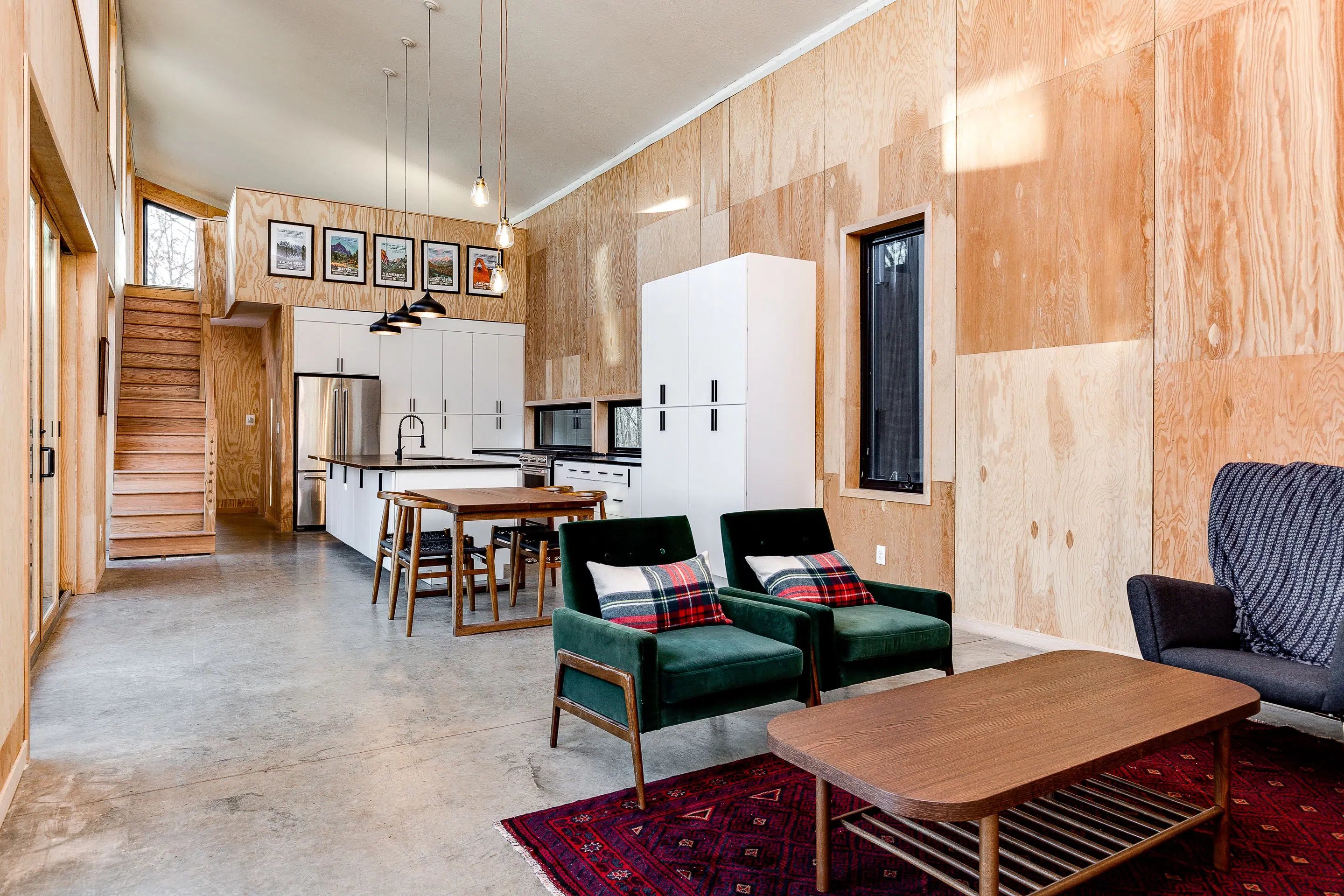 The Cuyuna Project is warmed by radiant floor heat, which eliminates loss of warmth through air duct use. Credit: Courtesy of SIPA
May 17, 2022 11:05:30 AM · 4 min read
---

Alan Naditz is managing editor of Green Builder Magazine. He has covered numerous industries in his extensive career, including residential and commercial construction, small and corporate business, real estate and sustainability.