Passive House: Pond Views and Privacy

Alan Naditz
6 min read
An unusual parcel shape leads to a slew of successful Passive House features.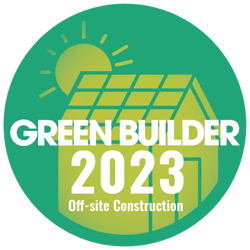 Take a retiree with big plans for a smaller home, and combine him with a much-maligned piece of property, and you have what has become known as the "Pond View House."
"The owner was downsizing from a very large house and moving closer to his family to spend more time with his grandchildren," explains Dan Welch, founder of [bundle] design studio, the South Bellingham, Washington infill project's architecture and design firm. "He had a desire to build a low environmental impact home that was very comfortable with healthy materials and indoor air quality."
[bundle]'s portfolio focuses on Passive House and high-performance net-positive energy projects. The customer's specifications were "perfectly in line with [our] philosophy and existing work," Welch notes.

From the judges: "This project sits lightly on the earth...it looks like the design team has made great efforts to help the project blend into the surrounding public spaces."
Here, There, or Anywhere
The Pond View House seemingly had everything going for it in terms of location—close to city amenities while within walking distance of a forested city park, scenic pond and popular recreational trail—but remained undeveloped for years. Various owners were discouraged by the existing public driveway, which cut diagonally through the site to provide access to an additional five homes.
Due to the constraint of the existing driveway, the site design was split, with the house situated on the east overlooking the park and the shop on the west to provide easy access and privacy from existing homes, according to Welch.
"The owner's goal was to create a home that allowed for single floor living with additional rooms for guests and family," he says. "The design takes advantage of the site's existing downhill slope to the northeast by providing all the primary living spaces on the main floor with a daylight basement, providing additional guests and mechanical space on a reduced footprint."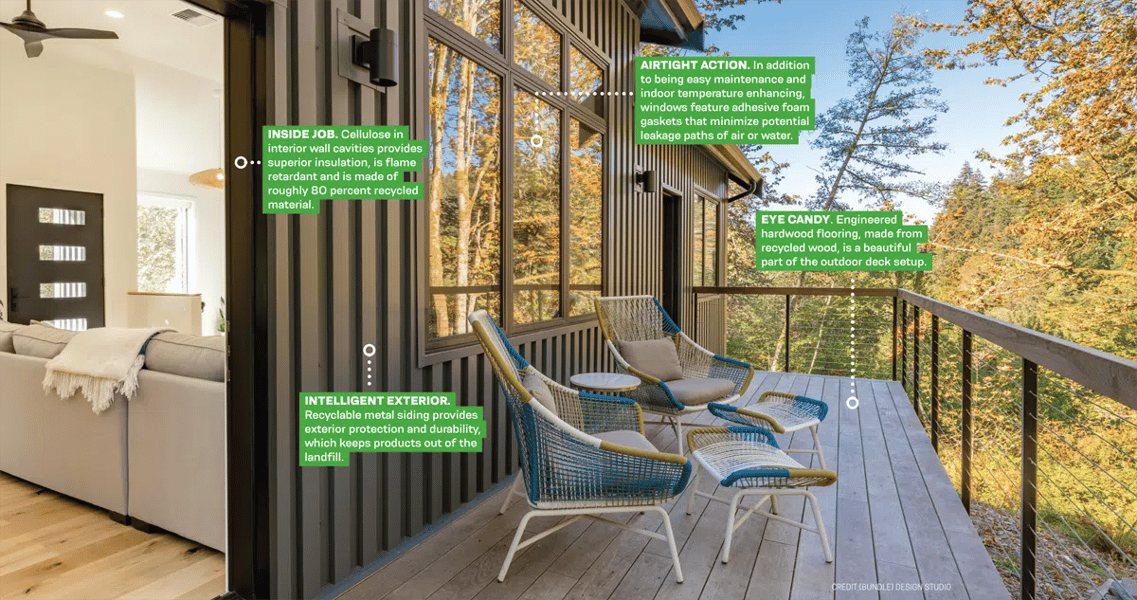 Limited openings to the west reduce intrusive headlights and increased privacy from the public driveway. To the east, the living spaces open to the forest with tall windows, doors, decks, and patios that overlook the pond.
Pond House, Passive Guidelines
Building a home utilizing sustainable construction materials and methods was also a key priority for the owner, Welch notes. The Pond View House uses Passive House principles, including continuous insulation, airtight construction, high-performance windows and doors, thermal bridge-free detailing, and heat recovery ventilation.
Being crafted with simple lines, zero-VOC finishes, Passive House air tightness, and steel siding will ensure the home is durable, comfortable, ages beautifully with time, and has very low operating costs, Welch adds.
The home's carbon footprint is significantly reduced thanks to all-wood framing made with engineered wood, and trusses for floors and roof systems. Carbon-sequestering cork—a renewable resource that doesn't require the harvesting of a tree—is used for exterior insulation, while cellulose is for interior cavity insulation.
The two-bedroom home is of modest size, reducing the amount of materials needed, Welch adds.
The house, and an accompanying workshop, are also all electric, thanks to a photovoltaic array that supplies most of the energy needed during the year. The shop's roof, in particular, is orientated directly south with a slope optimized for maximum solar capture. Building assemblies and features such as an energy-saving HVAC enable the project to actually end up net positive in terms of electricity generated.
Kindness to Mother Nature
Because the new house is directly adjacent to a forested park, the owner wanted to be considerate of the natural setting, Welch notes. Disturbed land was restored with native plants and trees, and incorporates large infiltration trenches that allow the stormwater to return to the forest.
All of these qualities make for a good "how to" lesson, according to Theresa
Gilbride, a building energy efficiency researcher at Pacific Northwest National Laboratory in Richland, Washington, and a judge for Green Builder's 2023 Green Home of the Year (GHOTY). The Pond View House is the year's winner in the Off-site Construction category. "The home's Passive House principles are a great example to other building professionals," she notes.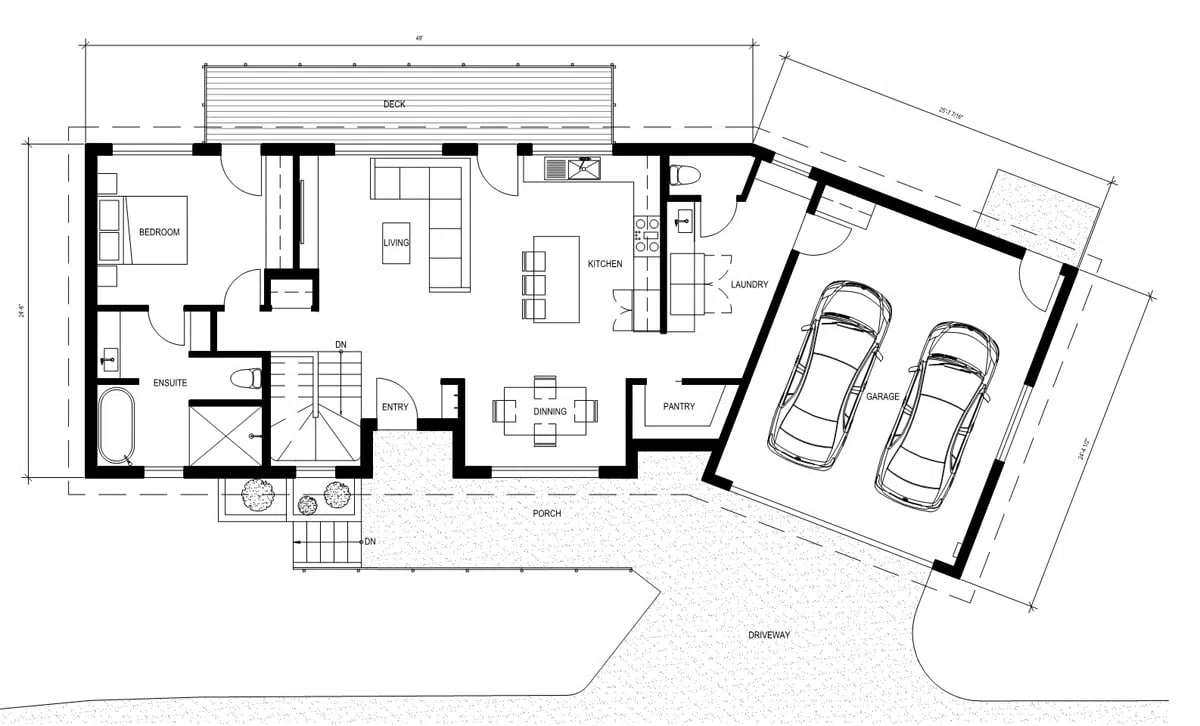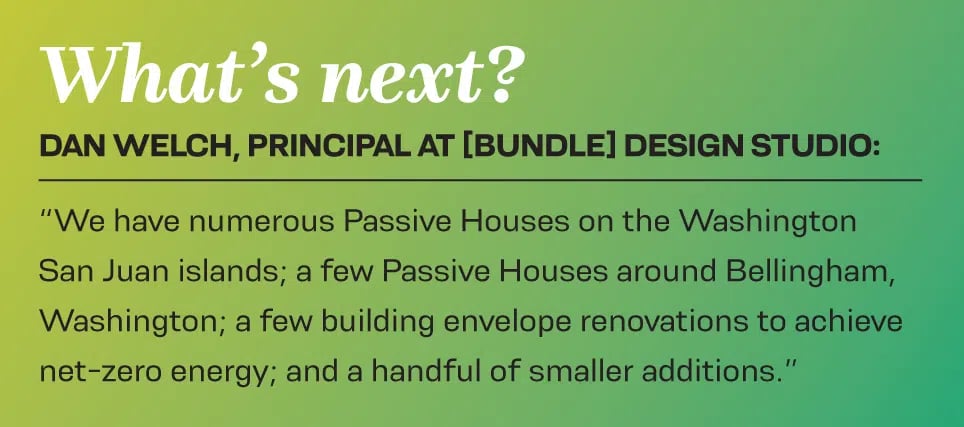 Key Components
Appliances: Bosch
Water Resistive Barrier: Henry Blueskin
Cabinets, Shelves, Millwork: Smith and Vallee
Countertops: Quartz
Decks: Thermory wood decking
Doors and Hardware: Westeck
Electrical: Express Electric
Exterior Finishes: Metal siding, cedar siding, fiber cement siding
Flooring: TMBR Flooring, Big Sur
Garage Doors: Overhead door
HVAC/Ducts: Daikin heat pump
Insulation: Thermacork exterior insulation; Greenfiber cellulose cavity insulation
Lighting: West Elm, CB2, Etsy
Paints and Stains: Benjamin Moore; White Dove
Plumbing/Plumbing Fixtures: Kohler
Renewable Energy Systems (solar, wind, etc.): Barron Heating
Roof: Precision Roofing
Ventilation: Zehnder CA350
Water Heating: Rheem HPWH
Window Coverings: Bali motorized blinds
Windows, Skylights, Patio Doors: Westeck windows
A shared road splits the Pond View House parcel in two, leading to separate locations for the dwelling and a workshop. Credit: [bundle] design studio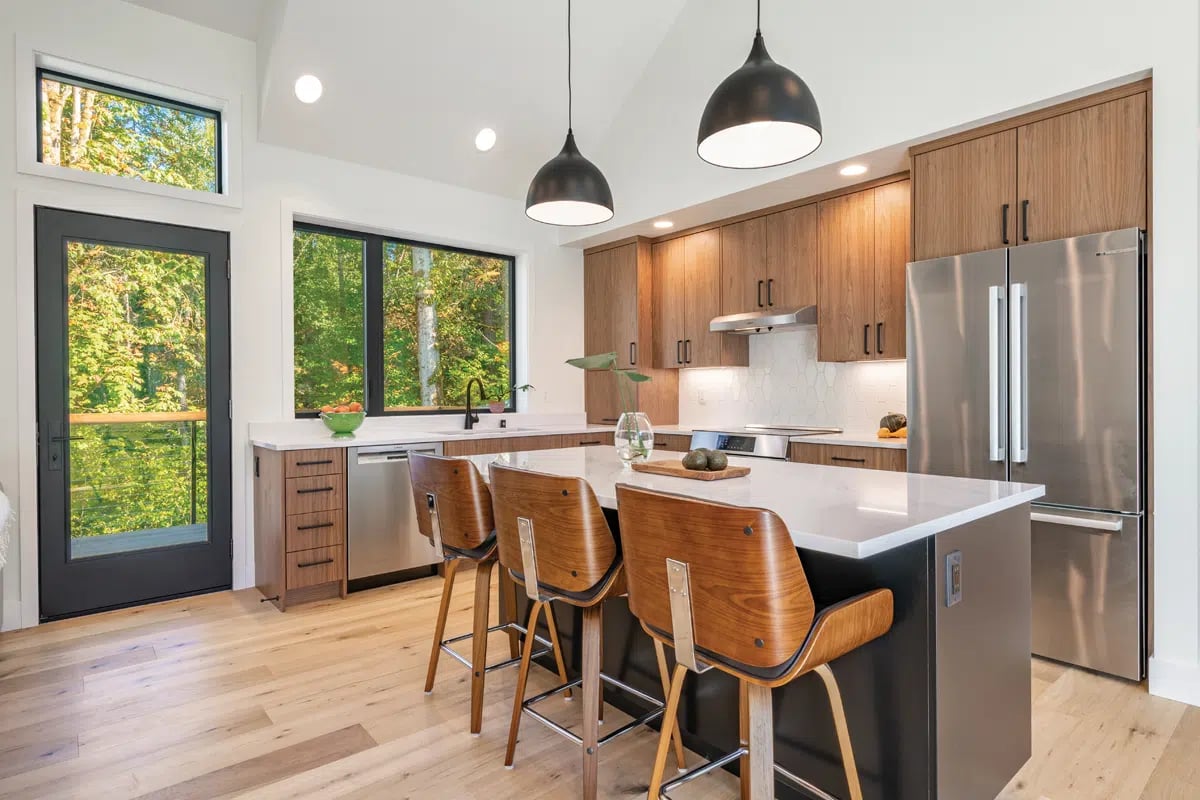 ENERGY STAR-rated appliances, dual-pane windows and non-VOC coated cabinets are sustainable highlights of the kitchen. Credit: Sheila Say/Sheila Say Photography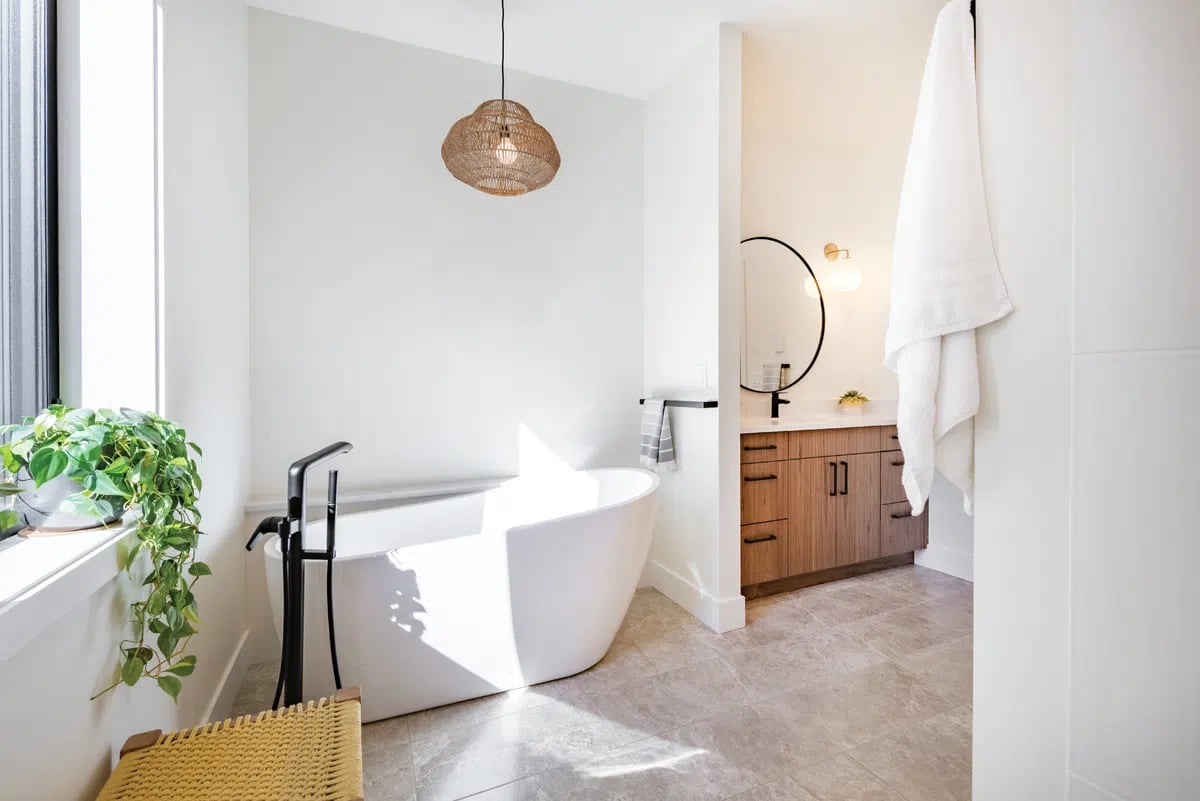 Room with a natural view. Water saving fixtures, and natural lighting and heat, make the home's bathrooms comfortable and eco-friendly. Credit: Sheila Say/Sheila Say Photography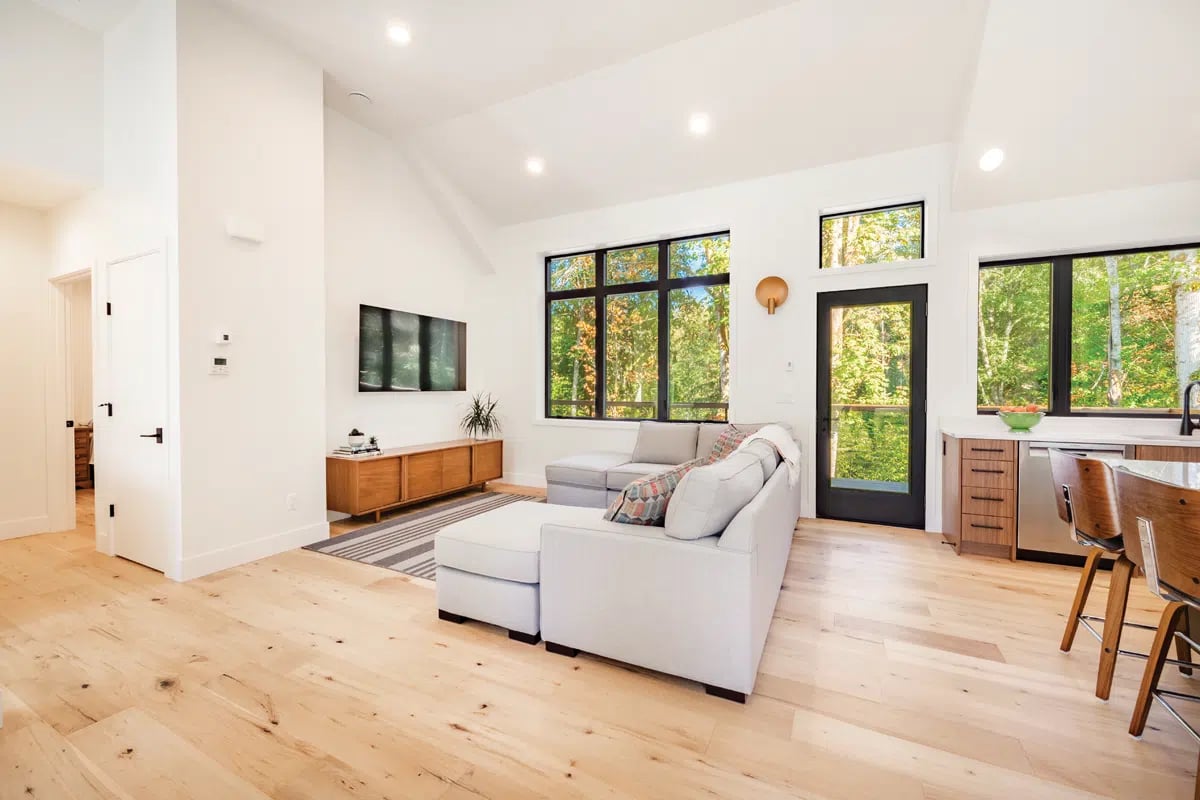 Wood au naturel. Flooring in the house is made of engineered wood, which is made from scrap product, making it a sustainable mainstay. Credit: Sheila Say/Sheila Say Photography
Green Home of the Year Awards: The Judges
Three judges made the important decisions in the 2023 Green Home of the Year program.
As we move from one major lifestyle challenge—an emergent pandemic—to another, with historic storms and record heat, builders have been continuously challenged to adapt. Green Builder's 2023 Green Home of the Year winners are well constructed, energy efficient and creatively designed. But our grand winner topped them all by emphasizing the local economy and the environment.
Our expert panel of judges evaluated projects in terms of overall sustainability, resilience, synergy with the environment, affordability, creativity and the depth of science employed.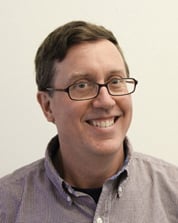 Mike Barcik is a technical principal at Southface Institute, a nonprofit which promotes sustainable homes, workplaces and communities through education, research, advocacy and technical assistance. He has been with the Atlanta-based organization since 1995. With Bachelor of Science and Master of Science degrees in mechanical engineering from Georgia Tech University, Barcik is the author of numerous technical resources and has developed and led thousands of trainings for RESNET, EEBA, BPI, LEED, U.S. Department of Energy (DOE), U.S. Environmental Protection Agency (EPA) and other programs. Since 1999, Mike has trained more than 1,500 individuals in RESNET's Home Energy Rating System (HERS) program. Mike lives with his much-smarter architect wife and two daughters in a 1920 Craftsman bungalow that they are lovingly restoring. Thanks to efficiency improvements and a 4-kilowatt photovoltaic array, the family has offset 90 percent of their electricity consumption and reduced natural gas usage by 67 percent.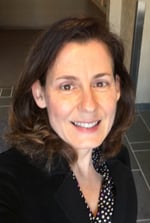 Theresa (Terri) Gilbride is a building energy-efficiency researcher with the Pacific Northwest National Laboratory in Richland, Washington, where she supports the U.S. Department of Energy (DOE) as a content manager for its Building America Solution Center and the DOE Zero Energy Ready Home (ZERH) program. Gilbride has authored or co-authored dozens of reports, articles, and case studies on residential energy efficiency and related topics. She has spoken and published on residential energy efficiency, disaster resistance, zero energy homes, and affordable and healthy homes. Gilbride served as the lead editor and author of the Building America best practice guides, a 17-volume series which includes climate-specific manuals for high-performance home builders in all U.S. climate zones, and retrofit guides on air sealing, insulation, and HVAC. She has also helped publish documents on building codes and emerging technologies, including window attachments, solid state lighting, and HVAC.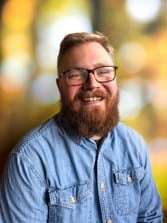 Nathan Kahre brings his experiences working for a home builder to Energylogic, an applied building science company based In Berthoud, Colo. As the innovation and Initiatives manager, Kahre works on internal and externally facing proJects to keep Energylogic at the forefront of innovation and excellence in the residential home building industry After graduating with a master's degree in building science from Appalachian State University, Kahre came to the Denver metro area to work for a high-performance production home builder. Time spent working for that builder has helped Kahre understand what is important to builders and what information they need to get their jobs done. He has presented on building science, renewable energy, and home builder quality assurance throughout the country including sessions at RESNET, EEBA, and IBS. Kahre is also active in the local community, volunteering on issues that are important to him, and doing his best to be on a mountain bike as much as possible.
May 16, 2023 11:42:23 AM · 6 min read
---

Alan Naditz is managing editor of Green Builder Magazine. He has covered numerous industries in his extensive career, including residential and commercial construction, small and corporate business, real estate and sustainability.