Modular Home Company is Breaking the Mold

Samantha Carlin
1 min read
Dvele is enhancing the built environment and redefining the future of housing.
In this video, Brandon Weiss, co-founder and chief innovation officer at Dvele, and Gary Hohbach, project manager at Dvele, are onsite at the VISION House Transcend as they explain what makes the company so unique.
Dvele is a modular home company that specializes in designing and manufacturing sustainable, high-quality, and customizable homes. Founded in 2017, Dvele aims to revolutionize the housing industry by providing innovative, energy-efficient and technology-integrated homes. The Dvele management team has made a conscious and unyielding effort to curb the environmental impact of the building sector.
The company's modular construction process involves building sections of the home in a controlled factory environment, which allows for greater precision, efficiency and reduced construction waste.
"For me, it comes down to precision and quality, in addition to speed. We are building in a controlled environment with really precise tolerances, so we are able to control the timeline in addition to the quality," Hohbach explains.
Once the modules are completed, they are transported to the home site and assembled to create the final structure.
"With Dvele, we can actually produce thousands of these types of homes a year, deliver them across the entire country and which is going to give the impact on reducing carbon in both an ecological and environmental aspect, as well as providing high-quality housing to a greater number of consumers which is what is lacking in the American economy," Weiss notes
Dvele homes are known for their modern design and emphasis on environmental sustainability. They incorporate eco-friendly features such as solar panels, energy-efficient appliances, advanced insulation, and smart home technologies, enabling homeowners to reduce their carbon footprint and save on energy costs.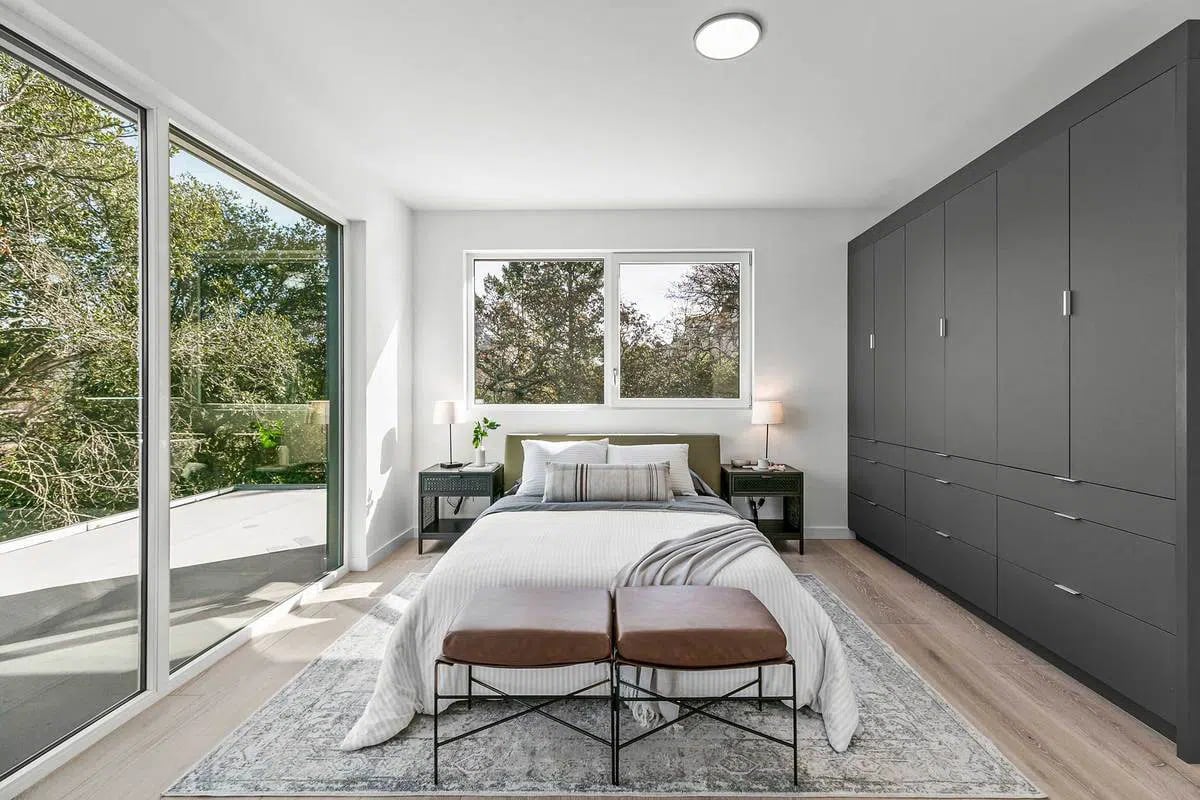 In addition, Dvele places a strong emphasis on building durable, resilient homes that can withstand various environmental challenges and natural disasters.
Overall, Dvele's approach to modular home construction aims to combine cutting-edge technology, sustainability, and design flexibility to offer a modern and forward-thinking housing solution.
Watch the video to learn more about Dvele and the benefits of prefabricated homes, and follow along at the VISION House Transcend microsite to get updates on the production, foundation setting and delivery of this prototype home.
Sep 1, 2023 8:00:00 AM · 1 min read
---

Samantha is able to express her passion for the environment -- both natural and built -- as the special projects manager at Green Builder Media. Prior to joining the Green Builder Media team, she worked as an order management specialist at C.A. Fortune, a consumer brands agency. She is a recent graduate of the Master in Environmental Management program at Western Colorado University with an emphasis on sustainable and resilient communities. Originally from the suburbs of Chicago, she is currently thriving in Gunnison, CO where she enjoys the surrounding geology, mountain biking, and skiing.