Get A Fresh Vantage

Cati O'Keefe
3 min read
Sometimes you need to see things with a fresh set of eyes.
Green Builder Media's cofounders CEO Sara Gutterman and President Ron Jones traveled to Chile last week for a long (long) overdue vacation after decades of building a powerhouse media company.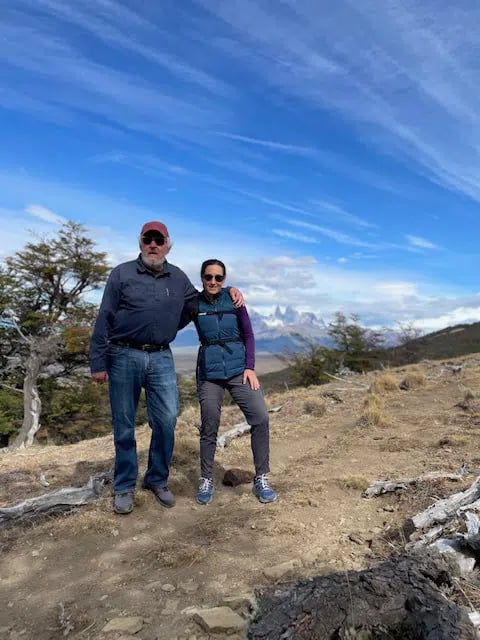 While they are away, the Green Builder Media team has kept the drumbeat going on sustainable reporting while they reset, relax, hike, and, of course, enjoy some fine Chilean wines. No doubt when they get back we will hear fresh perspectives on life, nature (Patagonia!) and how important sustainable building is to preserving this one precious planet we all share.
Sara greatly enjoys writing her Vantage letter, which opens the newsletter every week. Her broad body of work ranges from decarbonization, climate change, and green building to healthy living and building product innovation. Pop this enewsletter link into the next email you send a colleague so they, too, can stay in the know through her blogs.
Since Sara and Ron are not back state-side to stop me, I'm going to take a few paragraphs to brag about them.
Many of you are probably familiar with one of Sara and Ron's biggest achievements: the construction of an off-grid sustainability center in the Rocky Mountains of Colorado. VISION House Mariposa Meadows is a true study on how to build resiliently for the future–particularly as natural disasters increase and municipalities struggle to meet the demands of growing populations with yesterday's technologies.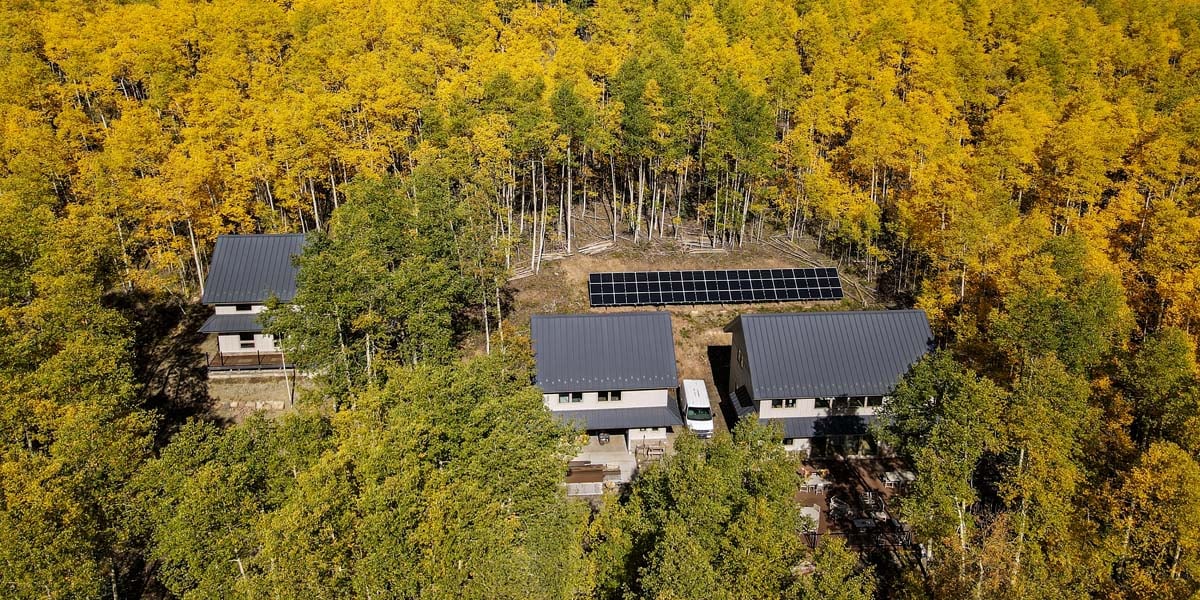 In the latest blog about this sustainable compound, Ron shares a conversation he had with his long-time friend Jim Folkman about Mariposa Meadows. Read excerpts of their conversation or download Ron's podcast to hear the full interview.
While Ron physically builds a sustainable future, Sara continues to forge her leadership position as an active participant in transforming the building industry.
Through her work championing ESG for Building, Sara challenges the building industry to stop being a passive onlooker to the climate change emergency and, instead, to become a force that can definitively reduce carbon emissions. You can learn more about ESG for Building in the next Housing 2.0 webinar, "ESG in Housing: What We Can Learn from the Largest Builders."
Sara has also hosted Green Builder Media's Sustainability Symposium for the past six years. This event brings together a variety of presenters to explore landmark topics like getting to net-zero carbon, the electrification revolution, and other timely green topics. The next one is coming up in April. Keep reading this newsletter for updates and (free) registration information.
If I haven't painted a clear enough picture of Sara's sustainable work, take a few minutes and read this profile of Sara that ran in Authority Magazine. Focused on the most important leadership qualities needed to move businesses forward, the article details Sara's thoughtful and ground-breaking opinions on how companies can run efficiently while also being ethical and sustainable.
Just keeping up with these two is a dizzying exercise, but the Green Builder Media team and its partners are committed to doing just that. A few recent activities we've launched might interest you:
Check out the riveting and newsworthy topics covered by Green Builder Editor-in-Chief Matt Power. He tackles important issues like the real culprit behind indoor air pollution woes in homes (hint: it's not just gas stoves), the bizarre pushback on solar panels, and wood burning stove regulation.
Who doesn't want to refresh their green go-to products? Next month, Green Builder will release the 2023 50 Hot Products and Brand Leaders winners. While you wait for that, peruse the latest Green Builder issue for details on the winners of the annual Green Builder annual Home of the Year Awards. While on that page, scroll down and subscribe to the magazine to keep great green ideas coming your way.
Maybe you are in the market for targeted information to help you get a new perspective on your business, such as millennial content to help you build and sell to the next generation, or information on becoming a developer of prefab housing with Green Builder Media and Dvele's new Transcend Communities. Or how about a special discount on smart panels for CA builders who face Title 24 battery storage mandates?
Now that we've established this mighty company has something for everyone, stay engaged with us through this newsletter, on our website, and via the social media links below. Sara and Ron will be back from their trip next week, so get ready for renewed vigor and a fresh outlook on the sustainable work we have ahead.
Come along with us–and change your vantage as well!
---
Instagram: https://www.instagram.com/greenbuildermedia/
Facebook: https://www.facebook.com/GreenBuilderMedia
YouTube: https://www.youtube.com/c/GreenBuilderMedia
Linkedin: https://www.linkedin.com/company/green-builder-media-llc/
Twitter: https://twitter.com/greenbuildermag
Pinterest: https://www.pinterest.com/greenbuilder/

Mar 2, 2023 3:26:11 PM · 3 min read
---

Cati O'Keefe is the editorial director of Green Builder Media. She has 25 years of experience reporting and writing on all aspects of residential housing, building and energy codes, green building, and sustainability.