Green Builder Media has joined forces with California-based prefab home builder Dvele launch Transcend, a unique line of prefab homes and communities that are net-zero, all-electric, healthy, connected, resilient, solar powered and cost effective.

The time for prefab has come! Offsite, prefab construction can solve for some of the building industry's biggest obstacles, including labor challenges, material shortages, construction schedule delays, quality control, performance optimization, and waste management.

Configurable to a buyer's lifestyle, preferences, orientation, lot size, and climate zone, Transcend homes can be manufactured, delivered, and installed onsite in under 6 months.

With Transcend homes and communities, we hope to bring a new level of sustainability, intelligence, and comfort to the housing sector.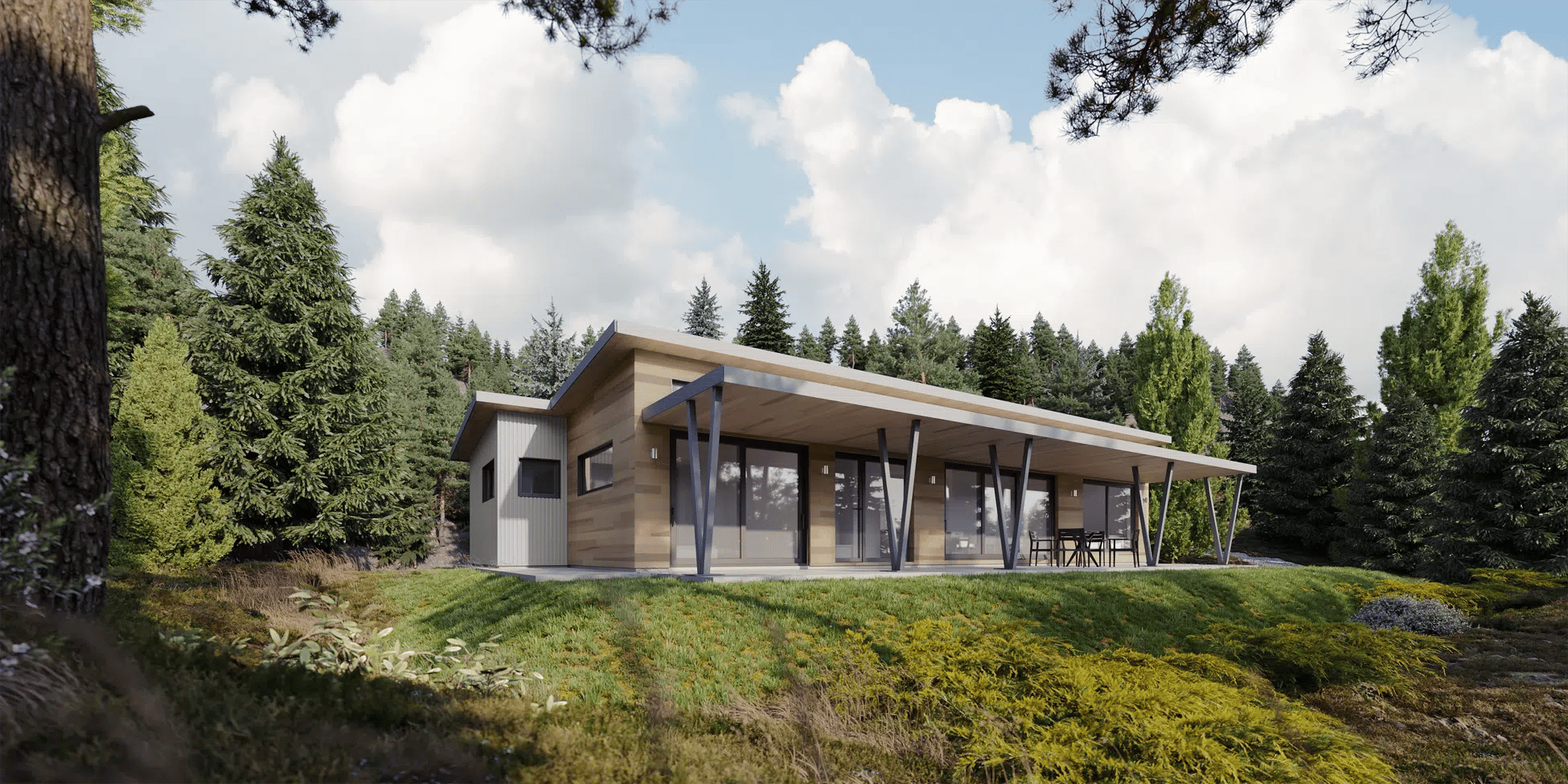 About Dvele
Dvele, a prefab home builder based in La Jolla, CA, builds smart, healthy, and sustainable modular homes. Dvele uses a streamlined, automated manufacturing process to optimize performance, quality control, and waste reduction, giving people a reliable home-building experience they can trust.
The VISION House Transcend will embrace the following concepts:
Ultimate Performance: Transcend homes are healthy, science based, and performance driven:
Net Zero and All Electric: The most advanced building science practices have been deployed when designing Transcend homes to create a superior building envelope that optimizes energy performance, manages moisture and air infiltration, and enables consistent comfort throughout the home. Heat pump air and water heating/cooling technology, solar + storage, high performance lighting, induction cooktops, and other systems are used to ensure Transcend homes and communities are net zero and all electric.
Healthy: By utilizing materials that are healthy, non-toxic, and non polluting, we have eliminated VOCs, formaldehyde, particulate matter (PM2.5, PM10), mold, and other toxins in Transcend homes to ensure good indoor air quality and enhance occupant health. Fresh air is brought in from the outdoors, filtered, and distributed to the living spaces and sleeping locations throughout the home.
Resilient: Transcend homes are built with light gauge steel as well as resilient cladding and sheathing materials that help the homes withstand superstorms, wildfire, flooding, high winds, and extreme temperatures.
Intelligent Living: Transcend homes are powered by advanced smart home technology that allows them to be:
Responsive: Transcend homes learn through multiple control interfaces to predict, change and suggest routines in a way that optimizes efficiency, enhances comfort, and lowers monthly utility bills.
Intelligent: Transcend homes learn occupant behavior by using multiple sensors and control interfaces, offering complete usage and outcome reporting.
Integrated: Transcend homes feature a single, integrated, and easily programmable interface that connects all of the smart products and mechanical systems, including HVAC, water heater, IAQ sensors, leak detection and water management, lights, speakers, and more.
Optimized Wellbeing: Transcend homes are designed for health and wellness:
Biophilic Design: Transcend homes are designed with nature in mind. They are balanced, natural, and calming, with a connection between the indoors and outdoors.
Whole Home Water Management: Water filters are used in Transcend homes to deliver clean, pure water for drinking, cooking, and bathing. Leak detection and water management devices learn occupants' water footprint and drive conservation. Low flow fixtures and water harvesting systems are also utilized.
Acoustic Comfort: Sound attenuating materials and quiet HVAC systems and appliances control unwanted noise within the home.
Circadian Rhythm Lighting: Cutting edge, super-efficient circadian lighting ensures that occupants' body clocks match the time of the day and season of the year. Circadian lighting has been proven to enhance sleep patterns, mood, alertness, productivity, and cognitive function.
Safety, Security and Privacy: Combustion-free appliances, induction cooktops, tempered windows, security technology, and data privacy systems are deployed in Transcend homes to augment safety and comfort.
Sanctuary: Transcend homes have been designed to be a place of tranquility and peace.
Low Impact Living: Power up!
Transcend homes are self powered and regenerative. In addition to significant material waste reduction during the production process and the resource
efficiencies that are standard with each of these homes, we're planting trees to offset the carbon footprint of Transcend homes and help reforest our planet for future generations.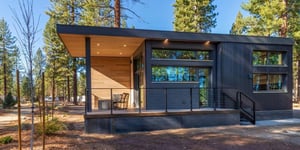 These 381-square-foot homes hit a housing sweet spot (or two)—and now several of them are complete...