Ecopsychology: More Than Just the Climate Blues

Sara Gutterman
3 min read
While we often talk about climate change in global terms, the impacts are acutely personal. And they're taking a toll, particularly on younger generations.
Last year, I wrote about the emerging medical field of Ecopsychology, which studies the psychological impact of climate change. Since that time, the discipline has expanded substantially, with a broad spectrum of medical professionals, universities, and hospitals racing to understand the emotional bond between humans and nature, and the mental effects of deteriorating ecosystems, extreme temperatures, and intense natural disasters.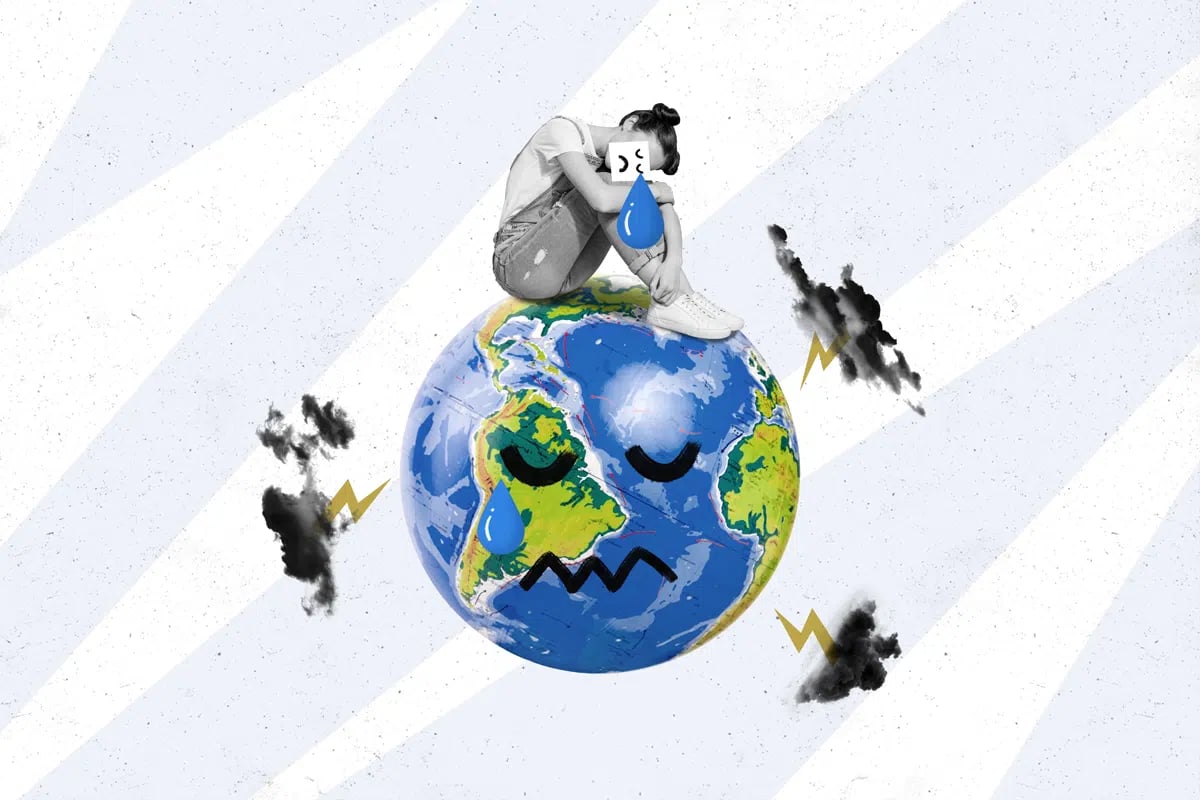 Climate anxiety is particularly intense among Millennials and Gen Zs. According to COGNITION Smart Data, Green Builder Media's market intelligence division, 87% of these younger individuals report that they are worried about climate change, and 56% believe that humanity is doomed because of climate change.
Millennials and Gen Zs report an extremely high level of culpability about their environmental footprint. In fact, 61% report that they feel guilt about their negative impact on the environment and 45% feel shame.
Three of four (75%) Millennials and Gen Zs report feelings of sadness, anger, powerlessness, and helplessness when it comes to mitigating the impacts of climate change. Nearly 50% feel ignored when they try to express their climate anxiety, so it's no surprise that they're upset at older generations for inaction.
According to a 3Q23 COGNITION survey, consumers are most worried about the impact that climate change will have on food, water, and energy supplies.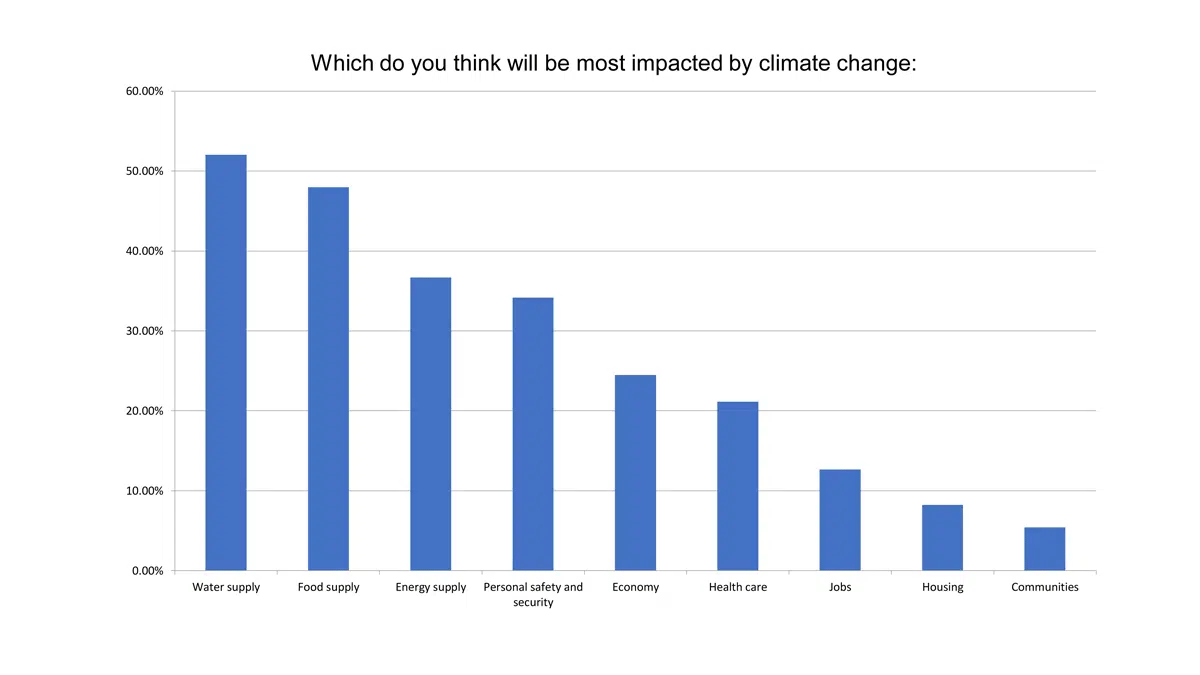 Climate anxiety is contributing to record low levels of consumer trust. While 78% of consumer respondents say that it is extremely important or very important for companies to have transparent and ethical business practices, 58% believe that companies greenwash very often, and 13% believe that companies almost always greenwash. 75% report that they have stopped purchasing a product from a company because of concerns about their sustainability practices.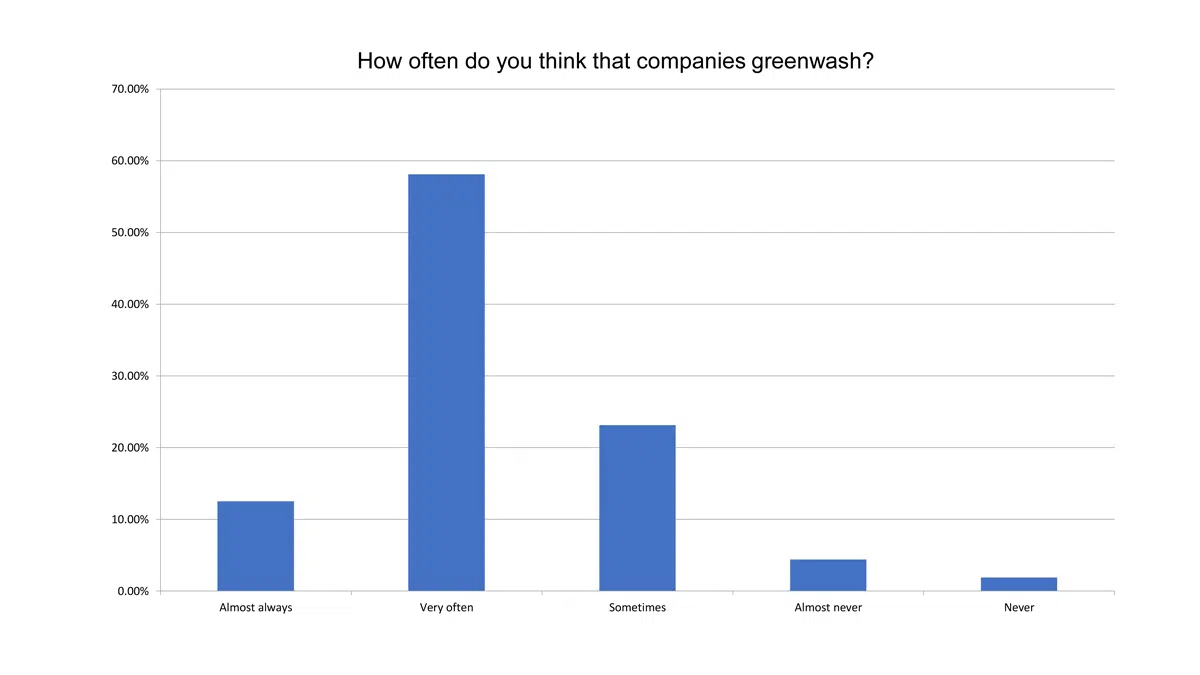 Amid surging eco-anxiety, consumers are finding ways to decarbonize their lives so that they can feel like they're doing something—however modest—to be a part of the solution.
To that end, respondents report that they are driving electric vehicles, increasing the energy efficiency of their homes, reducing waste, electrifying their homes, installing solar, eating organic and locally produced food, buying sustainable products, and recycling to reduce the carbon impact of their lifestyles.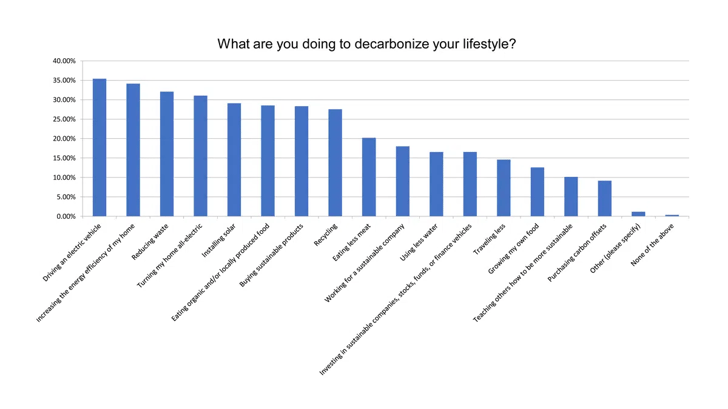 They also report that they are willing to spend more for decarbonized homes, vehicles, consumer products, and apparel, and nearly 50% say that they would be more loyal to builders, manufacturers, retailers, airlines, and automotive companies that are zero-carbon.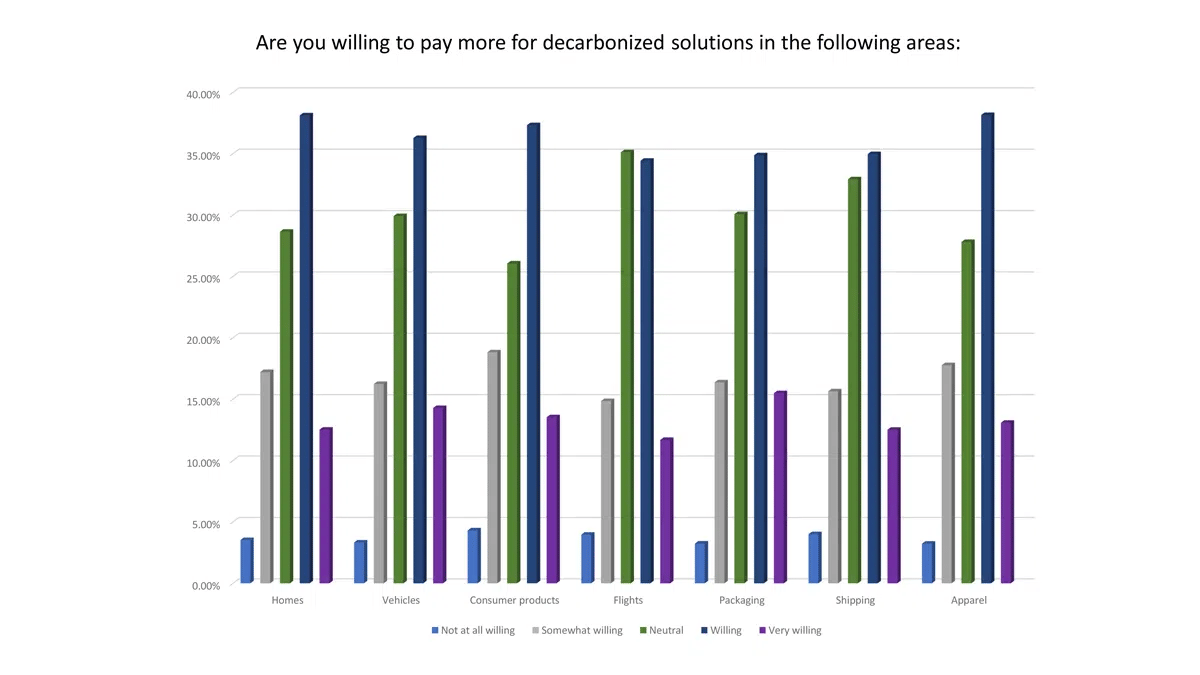 At the end of the day, today's homeowners aren't just looking for sustainable homes. What they really want is a sense of security and stability in troubled times. Purpose and meaning in a confusing world. Authentic leadership that stands out like a beacon of truth amidst the bedlam and fake news.
Clearly, there is an opportunity for everyone in the housing sector to become more thoughtful and methodical in the way that we think about housing as a solution for health and wellness, proactively addressing physical and mental health through sustainable design and green building best practices.
Want to learn more about this topic? We have lots of resources for you!
Join me for a webinar about Environmental, Social, and Governance (ESG) best practices on September 13 at 2 ET, during which I'll explore how ecopsychology is shifting consumer expectations and driving demand for enhanced corporate sustainability and accountability.
You can also sign up to be a part of our Next Generation Influencer Group, comprised of fascinating young professionals—today's and tomorrow's leaders. During our group meetings, we discuss topics like Action & Activism, Trust & Transparency, and dealing with eco-anxiety.
And don't forget to check out the Today's Homeowner section of our website, which has oodles of related content and information.
Aug 31, 2023 11:06:19 AM · 3 min read
---

As cofounder and CEO of Green Builder Media, Sara is a visionary thought leader and passionate advocate for sustainability. A former venture capitalist, she has participated in the life cycle (from funding to exit) of over 20 companies, with an emphasis on combining sustainability and profitability. She lives in Lake City, Colo., with her husband, where she is an avid long-distance runner, snowboarder, and Crossfit trainer. She is also on the Board of Directors at Dvele, runs the Rural Segment for Energize Colorado, and is a former County Commissioner.