Decking Products Have Sustainable Synergy for Mountain Getaway

Samantha Carlin
2 min read
Sponsored Content
At Mariposa Meadows, a fanciful outdoor living area featuring Trex products meets the site's strict emphasis on durability and environmental responsibility.
Situated in the Gunnison National Forest at over 10,000 feet in elevation and weathering extreme temperatures, snow, rain, hail, and the impending risk of fire, Green Builder Media's VISION House Mariposa requires special products.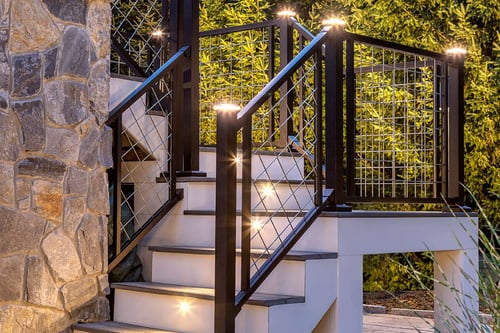 The combination of cap lighting with durable aluminum mesh and composite decking makes the Trex system extremely durable, without sacrificing beauty.
Trex composite decking and outdoor products hold up to these requirements. Regardless of even the harshest weather conditions, the product's composite material won't rot, mold, warp, crack, or splinter. With a 25-year Fade and Stain Warranty, the decking resists fading, staining, scratching, fire, and insects without the need to be sanded, stained, or painted. Soap and water are all that is needed to maintain the beauty of Trex composite surfaces.
For Ron Jones, builder and owner of Mariposa Meadows VISION House project, sustainable land management, resiliency, and a net-zero bottom line is top of mind. This dovetails perfectly with Trex's reliability and attention to sustainable and environmental goals. "Trex was our first choice for outdoor products based on their use of post-consumer plastics and low maintenance and non-flammable properties," he says.
The Mariposa Meadows VISION House project will feature 1,400 square feet of Trex's composite Enhance Decking, expanding the living spaces outdoors. The earthy color, "saddle," was chosen to complement the surroundings, creating a platform for social, natural, and spiritual connections. The deck will also feature Trex Signature aluminum mesh railings in black, with built-in light caps, to transform the space from day to night.
Comfortable and relaxing spaces are created through the incorporation of Trex's additional outdoor products. A black pergola and umbrellas will offer a break from the intense alpine sun. On cold nights, a steel fire table on deck will provide warmth and light to gather around. Conversation sets, ottomans, dining sets. and bar sets with Sand Castle frames and Ash Charcoal cushions complement the decking and surrounding environment.
Leslie Adkins, vice president of Marketing for Trex, emphasizes that their composite material "is manufactured using more than 95 percent recycled content, including reclaimed industrial wood scraps" and common hard-to-recycle plastics such as shopping bags, newspaper sleeves, and shrink wrap. In addition, the aluminum used in the products is at least 40 percent recycled.
Trex aims to keep waste out of landfills and support a circular economy. Sourcing second-hand materials for its products extends the life of dumpster-bound materials for decades. As a result, not a single tree has been felled in the creation of its products, and 800 million pounds of trash is diverted annually.
Since 1996, Trex has been redefining the decking business, bringing sustainability, resiliency, and beauty to outdoor spaces. Trex's devotion to sustainability doesn't stop at its products. The company is making the manufacturing processes eco-friendly; the absence of harmful chemicals involved in the process provides a safer choice for the environment, humans and animals. Trex aims to continue increasing corporate sustainability, giving back to communities, and spreading knowledge on proper recycling practices.
Trex has won Green Builder magazine's Readers' Choice Award in the decking category for the past 11 years. Vibrant color selections, a real-wood feel, low-maintenance qualities, and eco-friendly properties make Trex composite decking and outdoor products a great option for outdoor living design.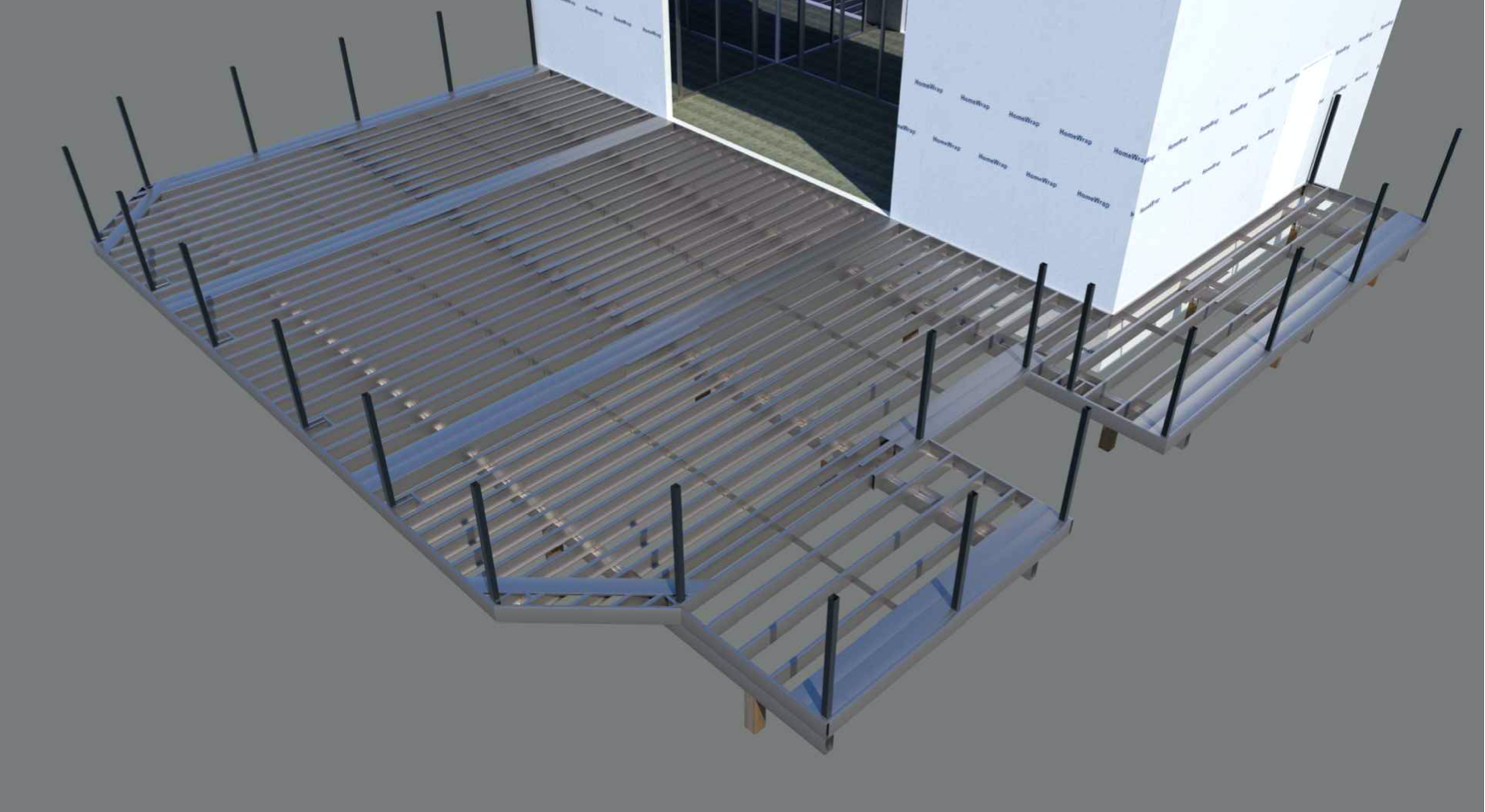 This sketch shows Trex's proposed plans for the deck at the Mariposa Meadows VISION House project.
Apr 20, 2021 1:08:17 PM · 2 min read
---

Samantha is able to express her passion for the environment -- both natural and built -- as the special projects manager at Green Builder Media. Prior to joining the Green Builder Media team, she worked as an order management specialist at C.A. Fortune, a consumer brands agency. She is a recent graduate of the Master in Environmental Management program at Western Colorado University with an emphasis on sustainable and resilient communities. Originally from the suburbs of Chicago, she is currently thriving in Gunnison, CO where she enjoys the surrounding geology, mountain biking, and skiing.