11 States That Don't Have Building Codes for Tiny Homes

Michele Lerner, Associate Editor
5 min read
If you're looking for the best place to build a tiny house, start by checking out the dozens of places without a building code to curtail your choices.
Nearly a dozen states—and even more local jurisdictions—don't have a building code, which makes them the wild west of construction. Anything goes in these locations, including tiny homes, which can be a boon to fans of the tiny house movement.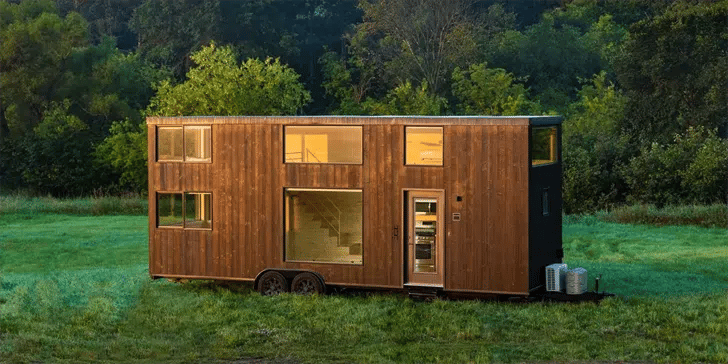 Tiny homes capture the imaginations of people who love the idea of shrinking their carbon footprint or living a minimalist life. While they're popular everywhere as an addition to an existing property, a standalone house, or a tiny house on wheels, it's much easier to build them where you don't have to follow any rules.
While some states have statewide building codes, others allow counties and cities to establish their own regulations for builders. Some states that have a building code allow jurisdictions to opt out of all codes. But just as you would for any other structure, you need to check out local building codes, zoning and other regulations, and find out if you need to get a permit before you build a tiny house.
Regardless of your state's regulations, you should be certain to build your tiny house to be safe as well as sustainable, particularly regarding fire codes.
"Don't cut corners," warns Dan Dobrowolski, CEO of ESCAPE Homes, a tiny home manufacturer in Almena, Wisc., who says his units are inspected and certified. "Build a tiny house as strong or stronger than big homes."
Tiny homes are essentially the same as full-size homes, with the same framing and materials, Dobrowolski says. "We build to federal codes and otherwise we are building essentially to the International Residential Code," Dobrowolski says.
Still, there may be local or state regulations such as minimum square footage, the number of exits, the space between a lot line and a structure or other rules that impact your ability to build a tiny house where you want.
States Without Residential Building Codes for Tiny Homes
It's likely to be easier to build a tiny house in a state without building codes because you can skip meeting requirements such as a minimum house or lot size. A recent article on BobVila.com found 11 states without statewide residential building codes including:
Alabama
Arizona
Colorado
Illinois
Mississippi
Missouri
North Dakota
Tennessee
Texas
West Virginia
Wyoming
However, since some of these states allow counties and cities to opt in (or out) of building codes, check regulations for your specific locale before you start your tiny home project. Note: Building codes aren't always negative, either, since they are meant to promote safer building practices.
"Building homes, regardless of the size, in areas with more straightforward building codes can help expedite the project," says Mallory Micetich, a home expert at Angi, a consumer advice and contractor search platform. "Prefab manufacturers know the local laws of each state they ship homes to, which makes them an easy option for homeowners looking to build quickly. If you're looking to start from the ground up on a foundation, it'll be up to whoever is building the home to follow local building codes and obtain the proper permits."
10 Popular States for Tiny House Living
While you might think that the states without residential codes would be the most popular for tiny homes, only a few of the states with the highest number of tiny homes are also on the list of locations without regulations.
According to a 2021 analysis by Porch.com, a consumer advice and contractor search platform, the 10 states with the highest percentage of tiny homes among home listings included:
Idaho
West Virginia
Oregon
Utah
Colorado
Kansas
Arkansas
Mississippi
New Mexico
Montana
Among those states with the highest percentage of tiny homes listed for sale, West Virginia, Colorado, and Mississippi are the only three states that have areas without a building code. In West Virginia, multiple counties opted out of the statewide building code, according to BobVila.com. In Colorado, local governments decide if they want a building code, and many counties don't even require a building permit. In Mississippi, two counties–Warren and Adams–chose to opt out of the statewide building code.
Cost of Building a Tiny Home
Building codes, permits, and zoning are just a few of the factors that impact the feasibility of building a tiny home and the cost.
"Building a tiny home takes precision and time," says Micetich. "Mistakes can be expensive, and you want to make sure your home is sound and sturdy, meets code and stays on budget. With all of the known and unknown moving parts in mind, DIY tiny house building is usually best left to those with building expertise, along with electrical, plumbing, HVAC, and engineering experience."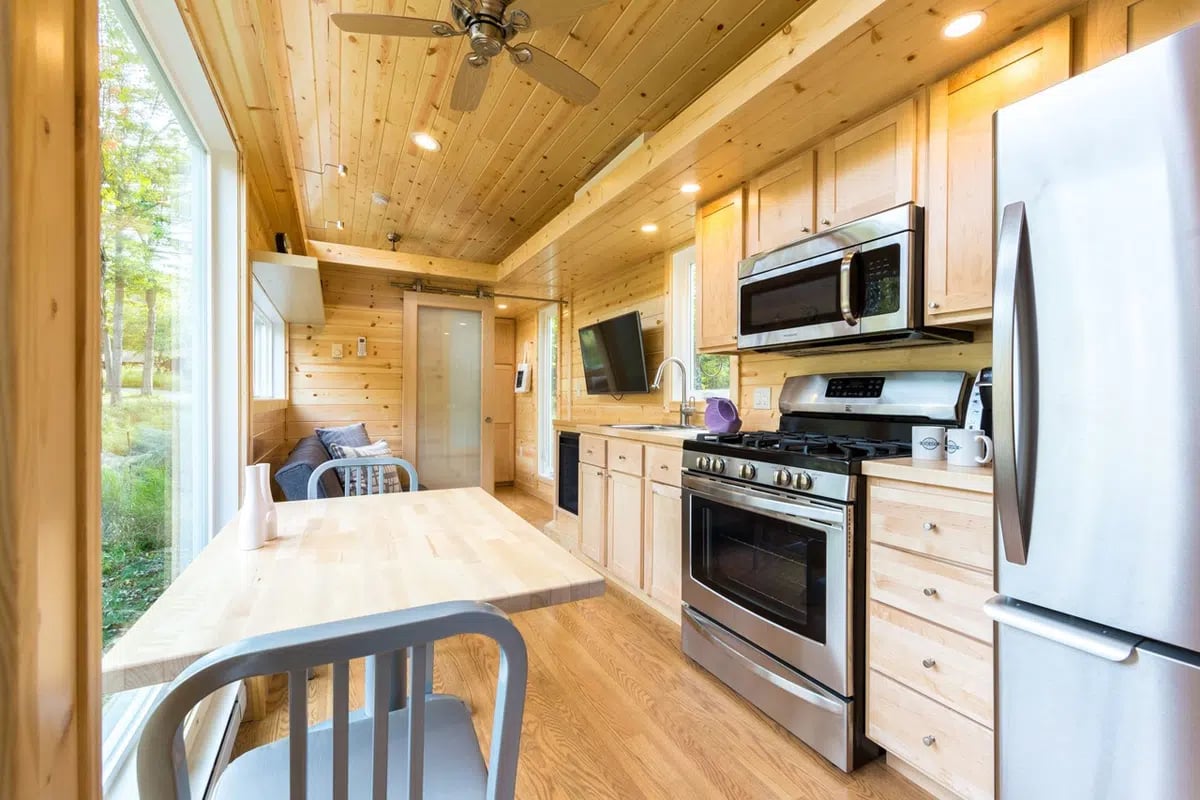 But part of the fun of a tiny home for many people is to build it themselves. Plus, if you're focused on building a tiny home for affordability, it may be less costly to build it yourself. Bare bones tiny home kits can cost as little as $4,000 to $10,000, according to HomeAdvisor.
The average cost for a tiny home ranges from $30,000 to $60,000, significantly lower than the average price for an existing home, which was $384,800 in September 2022, according to the National Association of Realtors.
However, you do need to consider other costs besides the tiny house itself. First, decide if you want your home to be moveable on a trailer or built on land. A tiny home on wheels could cost $4,500 to $9,000 for the trailer, according to HomeAdvisor.
"If you're building a tiny home on wheels, you won't need to follow local building codes—but each state has size guidelines for tiny homes on wheels, so check with your city or state when planning your build," says Micetich. "Your mobile tiny home also needs to be extremely sturdy and fall within the width and height requirements for traveling on the road."
If you need to buy land for a tiny home, purchasing the property and prepping it for construction can add considerably to your costs. Even if you own the land, you'll need to budget for permits, insurance, maintenance, and hooking up the house to the electrical grid or buying solar panels.
Permits average $1,380 nationally, according to HomeAdvisor. Insurance for a tiny home typically costs $100 per month, connecting the electricity can cost $250 to $5,000, and solar panels average about $25,000, according to HomeAdvisor. You may also need a sewer connection, which is estimated to cost from $500 to as much as $20,000 by HomeAdvisor.
The state where your tiny home is located will impact all these costs, so it's smart to check out the codes and average costs in your area before making a decision.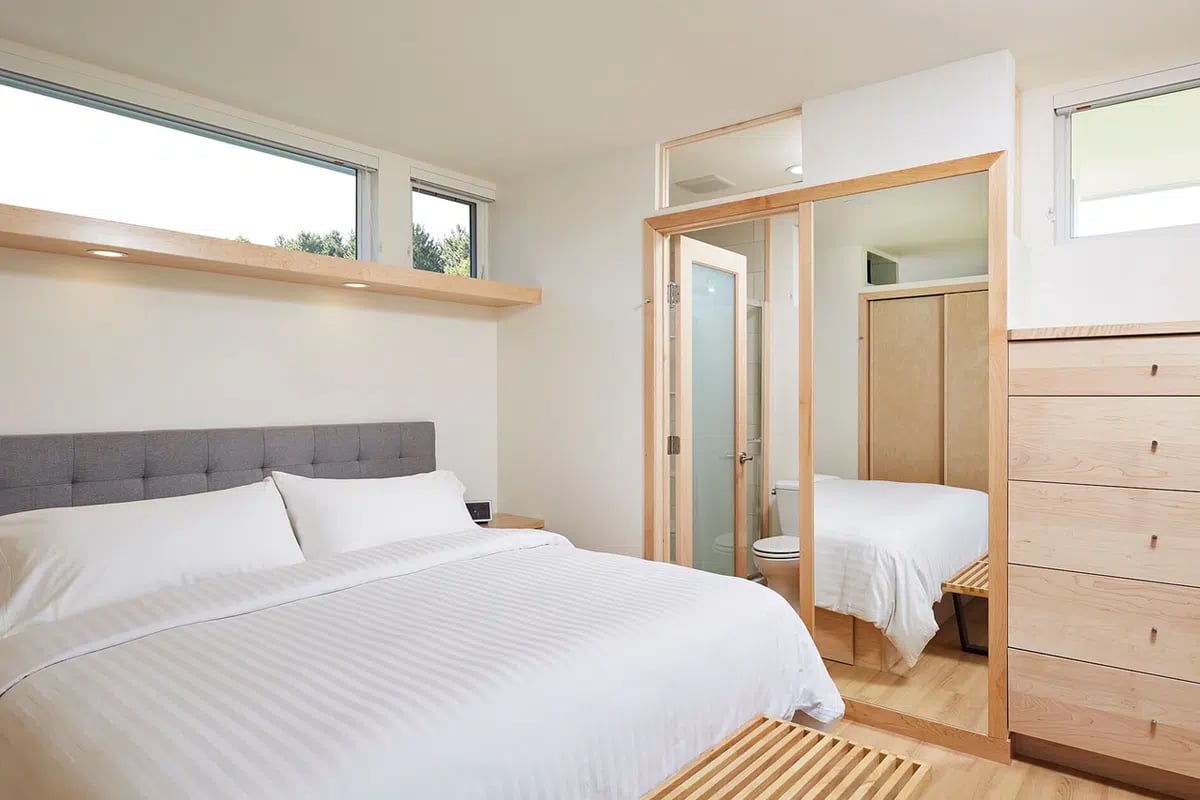 "Ask yourself: Do I have the time, tools and talent (the three Ts)?" says Micetich. "If you don't have all three, consider bringing in a tiny home builder to get the job done for you."
Either way, your tiny home is likely to be less costly and greener than an existing home.
Photo credits: ESCAPE RV/Steve Niedorf.
---
Publisher's Note: This content is made possible by our Today's Homeowner Campaign Sponsors. These companies take sustainability seriously, in both their products and their operations. Learn more about building and buying homes that are more affordable and less resource intensive.
Oct 29, 2022 10:00:00 AM · 5 min read
---

Michele Lerner is an award-winning freelance writer, editor, and author who writes about real estate, personal finance, and business.