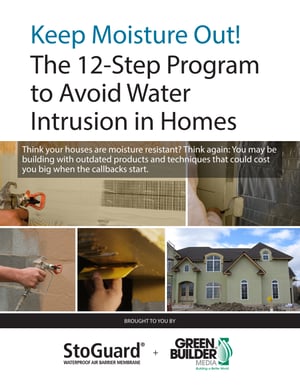 Build Moisture-Resistant Homes!
This simple guide can keep the call-backs at bay.
Moisture control in homes is a top-of-mind issue for homeowners, who worry about unhealthy indoor air, maintenance issues, or expensive repairs. This book:
Points out the 12 critical details for air/moisture management
Offers case studies on builders who have solved moisture issues in their homes
Shows how to reduce the time it takes to seal a home
And much, much more!