Watch: Learn How Lighting Aids in Architectural Design

Samantha Carlin
1 min read
Energy efficient lighting from Lamps Plus functions seamlessly at beautifully designed off-grid build.
In this video, Ron Jones, owner of VISION House Mariposa Meadows and president of Green Builder Media, talks about how the use of light in buildings aids in the overall architectural style.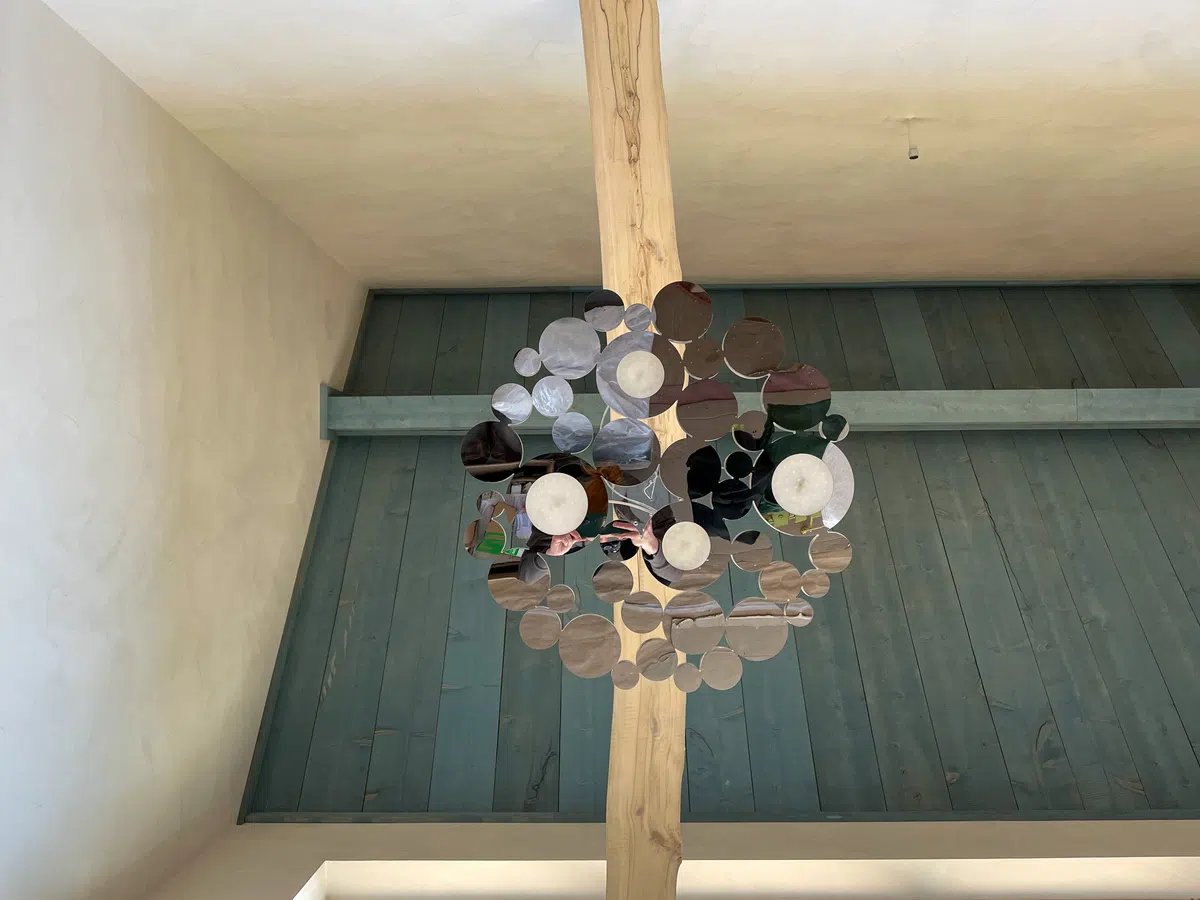 "For me, as a designer and builder and someone who has spent an entire career trying to understand and visualize the built environment, I've come to the realization that there is no single component that's more critical than light. To me, architecture is an expression of light in space," says Jones.
At VISION House Mariposa Meadows, Jones chose Lamps Plus to supply the indoor and outdoor lighting. The company's wide selection of energy efficient products and helpful recommendations sealed the deal for Jones.
A variety of freestanding lamps, wall sconces, ceiling-mounted fixtures and exterior lights beautifully illuminate the space and allow a seamless transition from day to night.
With over 8,000 energy-efficient or LED design offerings, the California-based lighting and home furnishings company has a deep commitment to advancing sustainability. Each design featured at Mariposa Meadows blends beauty with extreme energy efficiency to meet the demand for this off-grid, solar powered compound.
Finally, Jones concludes with a piece of advice: "don't overlook the importance of great lighting both in terms of the design aesthetic and illumination, as well as the energy efficiency.
Watch this video to learn more about the lighting choices at VISION House Mariposa Meadows and see the beauty they bring to the buildings.
Mar 24, 2023 1:37:16 PM · 1 min read
---

Samantha is able to express her passion for the environment -- both natural and built -- as the special projects manager at Green Builder Media. Prior to joining the Green Builder Media team, she worked as an order management specialist at C.A. Fortune, a consumer brands agency. She is a recent graduate of the Master in Environmental Management program at Western Colorado University with an emphasis on sustainable and resilient communities. Originally from the suburbs of Chicago, she is currently thriving in Gunnison, CO where she enjoys the surrounding geology, mountain biking, and skiing.