The Energy Marketplace Changes Gear

Beth Crouchet, Guest Columnist
3 min read
Times are changing, and so will consumer engagement with energy.
One of my colleagues said it best: The electrical grid is the largest, most complex machine ever created by man. In the 1950s and 1960s, the rise of consumer appliances and air conditioning was possible due to the introduction of interconnected power grids and, later, nuclear power. As the number of A/C units increased, electric utilities had to build out and evolve their infrastructure to handle the load.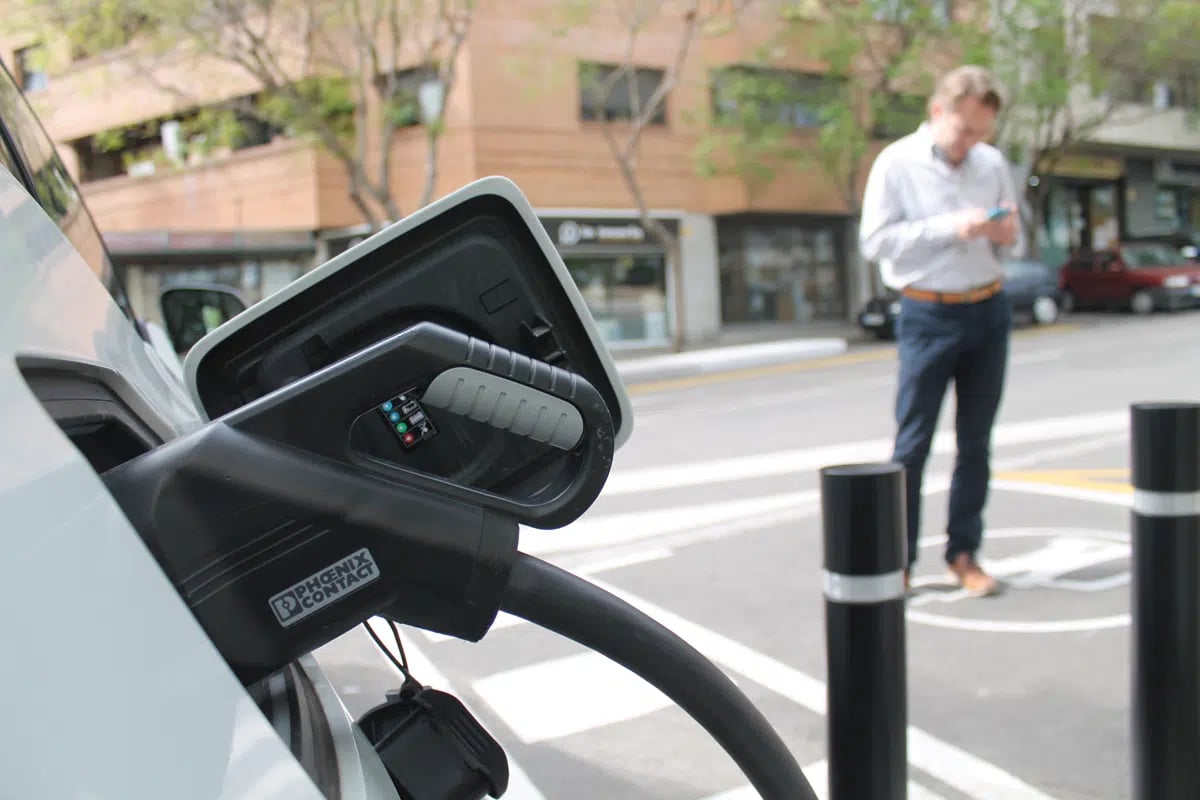 Fifteen percent of consumers planned to buy electric vehicles in 2021, and they followed through: EV sales rose by 85 percent from 2020 numbers. Credit: Gencat/Flickr
Fast forward to 2022, with the most significant climate bill in U.S. history—the Inflation Reduction Act (IRA)—now signed into law. For companies, it incentivizes definitive investments in clean technologies that will, once again, change the grid. Rebates, tax credits and incentives await for those customers who invest in proven and next-generation energy technologies—advances that will ultimately help provide more energy options, accelerate the transition to more electric vehicles (EVs), and shift the grid into a new era.
According to recent data from Parks Associates, the number of smart home devices—from thermostats and device-control products to security components, including doorbells and locks—has increased among smart home device owners. On average, owners have eight of these devices.
Smartening up around the house isn't the only area of increasing interest for homeowners. Data shows us that 15 percent of U.S. households reported intentions to buy an EV in 2021. According to the Energy Saver guide from the U.S. Department of Energy (DOE), EV sales grew by 85 percent from 2020 to 2021.
The fact that homeowners are increasing the number of smart devices they have, and that more heads are turning for EVs, creates a foreseeable growth in electricity demand. Utilities need to look towards leveraging these devices to control and save energy.
When it comes to energy consumption, the old adage, "ignorance is bliss" does not apply. Research says that 44 percent of U.S. internet households actively work to reduce energy consumption.
However, familiarity with energy devices is low. One-third of internet households don't know what kind of power they get from their utilities, and among those, more than half (58 percent) don't know where to find out, according to Parks Associates data. These unknowns create a challenge in building awareness of new programs that offer energy efficient features.
The IRA legislation provides an opportunity for energy providers, utilities, HVAC dealers, solar installers and residential security players to provide products and services that help consumers better understand their energy consumption, what items in their home drive energy use, and how to gain further information.
A homeowner who receives a system like this benefits from unified control and better data insights across the home, unified billing, and discounts on bundled purchases. They also get energy savings—heating and cooling account for 50 percent of home energy consumption.
Providers and other said players can now provide added value by teaching homeowners how their houses use energy, and about the impact on their comfort if they were to save some of that energy.
The benefit to the channel is that they can offer more hardware to upsell, including a monitoring contract/recurring monthly revenue (RMR) opportunity. There is also more diversity in the portfolio, such as added energy storage solutions, integration with EV chargers, security systems, and additional smart home products. These channel providers also benefit from expanded distribution and potential recurring revenue from monitoring services (e.g., HVAC, security, etc.).
The level of interest in smart devices and EVs, and the intent to save energy, are most certainly set to increase as the IRA's provisions roll out over the coming months and years. However, that's not necessarily the case for general awareness around energy and how to locate further resources. This creates the perfect opportunity for professionals and service providers to educate homeowners and customers on smarter energy usage, bundles, and efficiency.
---
This story is part of a special report presented with generous sponsorship from: ProVia, Whirlpool, Cultured Stone, and Sonos.
Mar 16, 2023 2:40:42 PM · 3 min read
---

Beth Crouchet is utility solutions leader for Resideo's Grid Services sector. Resideo is global provider of home comfort and security solutions.