Pioneer: Landscaping with Sustainability in Mind
Sponsored Content
With more than 50 years of experience, this national landscaping company approaches exterior hardscapes with resource conservation high on the priority list.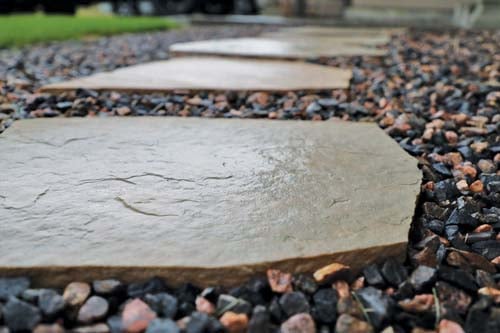 With 35 retail distribution centers across the United States, along with 20 quarries and production facilities, Pioneer Landscaping Centers have become almost an institution in the homebuilding and remodeling universe. The company has a reputation for thoughtful and "groundbreaking" designs and product offerings that can turn almost any outdoor space into a sanctuary for residents and guests.
The use of the term "sanctuary" is no accident. That's the theme of a recent project, the Scottsdale ReVISION House remodel in Scottsdale, Ariz. Steve Easley, a well-known building scientist, selected Pioneer to bring his pool/patio area back to life in a greener, more durable way.
"We were looking for a respected company that understands things like water conservation and embodied energy," Easley says. "We wanted products that would tread more lightly on the planet, as we began a deep retrofit of the existing pool."
Innovative Products
Given those parameters, Pioneer's experts recommended Belgard Porcelain Pavers to Easley. Because they're manmade and require no cement for manufacture or setting, porcelain pavers make sense as a more sustainable pool surround. Easley elaborates on their properties in this video.
Available in many colors in sizes, natural rock augments garden beds, drainage areas and decorative patio areas. Care is taken to source materials locally whenever possible, with an emphasis on using rock that is naturally occurring in a geographic area, such as Navajo Brown.