New Tools for Cradle-to-Grave Material Life Cycle
Several tools now in play allow corporations to adjust their operations based on the "Cradle-to-Grave" life cycle of materials and products. Here's how they're being actualized.
In unveiling its annual report, "Climate Change 2022: Mitigation of Climate Change," the International Panel on Climate Change (IPCC) plays it straight: "Without immediate and deep emissions reductions across all sectors, limiting global warming to 1.5 degrees Celsius is beyond reach."
A circular economy can make the distance shorter, although the transformation of how we live and work is currently happening in fits and starts. With a circular economy, every product we use will live a whole life and then be transformed for another use. In adapting this framework, we can limit carbon emissions and slow climate warming.
Many businesses are taking their environmental obligations seriously by building circular economies. There are tools they can use. Environmental, Social and Governance (ESG) criteria are standards for companies that want to take care of their workers, the people they serve, and the environment. They provide transparency for companies that take seriously the ecological impacts of the products and services they provide to the public.
Meanwhile, Environmental Product Declarations (EPDs) certify the environmental performance of a company and its products. Life Cycle Analysis (LCA) and Product Category Rules (PCR) are components of EPD. LCA looks at a product's life, from the extraction of raw materials to its manufacture, distribution, use, maintenance, and disposal or recycling. CPR sets out the rules for collecting data for different kinds of products.
Here are some examples of companies that use the tools of circular thinking, in their efforts to become more sustainable.
Hilti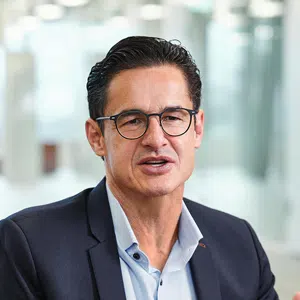 From Hilti Head of Sustainability Peter Rupp's point of view, accurate and thorough data can result in a building's higher Leadership in Energy and Environmental Design (LEED) score, not the other way around. Courtesy Hilti Groupe
Like Hewlett Packard and Apple, Hilti had humble beginnings in a garage. The company was founded in 1941 to create construction products such as drilling equipment, fastening systems, and software, making construction tools more efficient and construction sites safer and healthier. Hilti is headquartered in Schaan, Lichtenstein, but has a global reach, with offices in more than 120 countries and more than 30,000 employees worldwide.
The company is committed to sustainable practices and products, including the EPDs, LCA, and circularity. Hilti's product materials include steel, aluminum, electronics, and plastics.
"We have been using EPDs for the products that remain in the building, such as passive fire protection products, for quite a while," says Hilti Head of Sustainability Peter Rupp. "Customer requests very much drive this. We support the customer, general contractors, or building owners to reach a certain green building certification."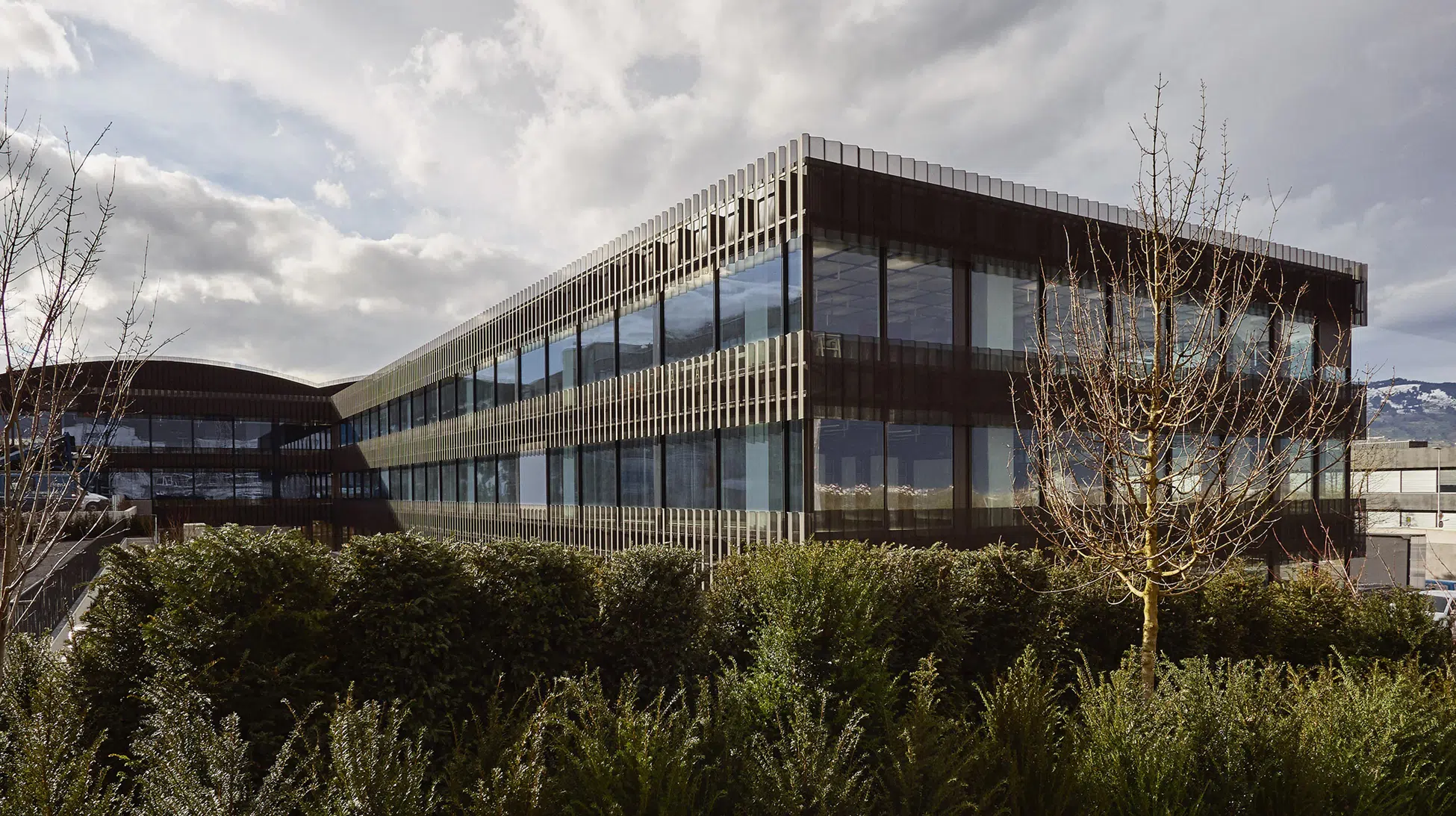 Construction products maker Hilti promotes a "building a better future" philosophy, one that includes modernizing its corporate headquarters in Schaan, Liechtenstein with energy efficient buildings and a fleet of low emissions vehicles. Courtesy Presse- und Informationsamt/Vaduz
Certifications come through the U.S. Green Building Council (USGBC) and its Leadership in Energy and Environmental Design (LEED) certification program, the BREEAM sustainability assessment method, the German Sustainable Building Council (DGNB), the European Green Deal, and other national and international standards. "We conduct LCA—which is the foundation for EPDs—within our development process to compare alternative product designs and materials, and develop a product with the environment and its CO2 footprint in mind," Rupp says.
As to the certification process, Rupp notes Hilti uses UL Standards—accredited in the United States and Canada—as well as European standards. "We have this mutual acceptance agreement," he says. "If you develop it based on the standard in Europe, it's accepted in the United States and vice versa."
Data collection and analysis is crucial, Rupp adds. "A higher LEED score doesn't mean that the building is more sustainable," he notes. "We must digitize and integrate the data and sum it up for the whole building. Then, you can measure the carbon footprint of a building by square feet. And the data needs to be truthful, transparent, and reliable."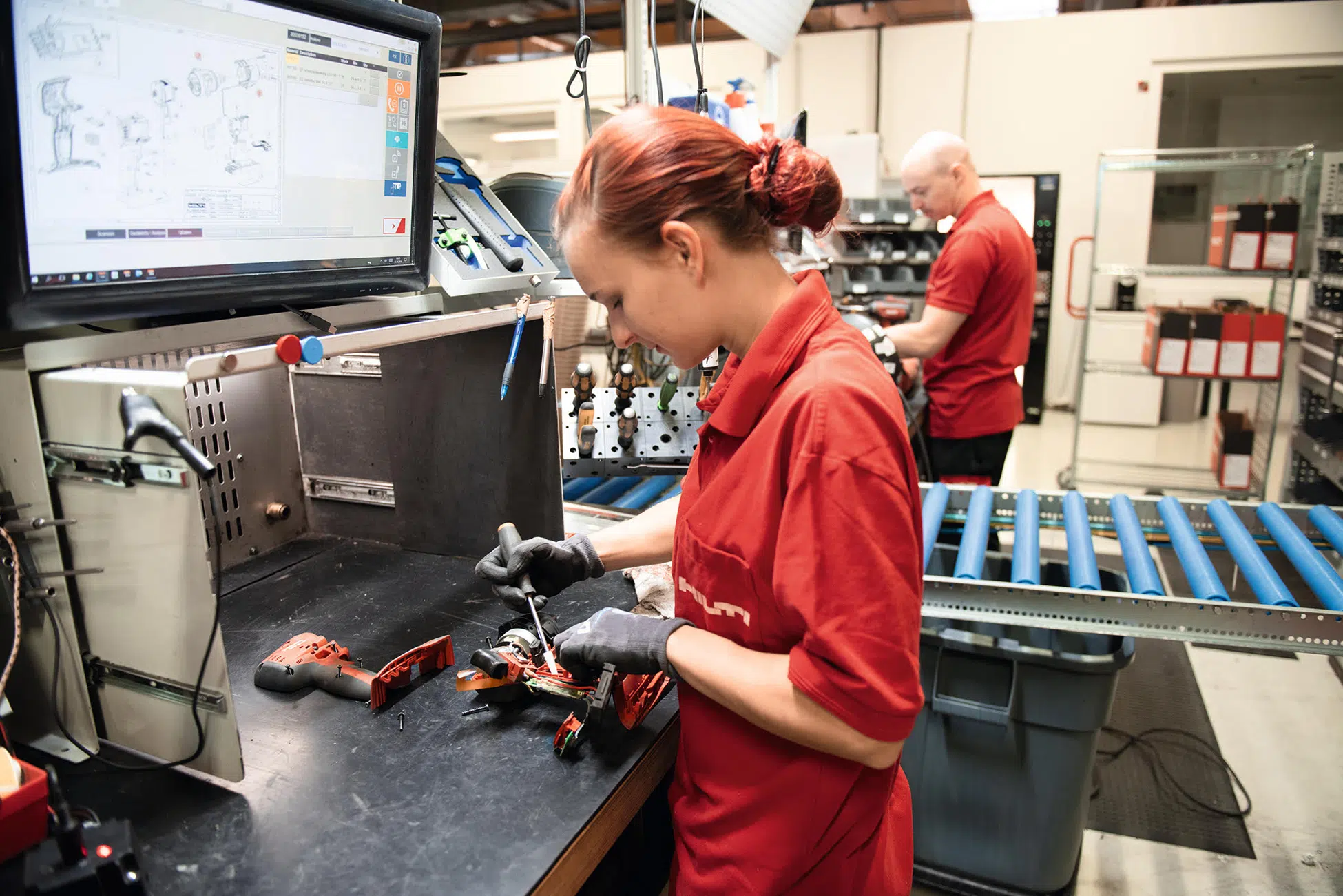 Hilti specializes in products such as drilling equipment, fastening systems and software that make construction tools more efficient and construction sites safer and healthier. Courtesy of Hilti Group
Ironrock
Ironrock has been manufacturing bricks and tile in Canton, Ohio, for more than 150 years. The company is a fifth-generation family-run business that has evolved from crafting fire bricks for the iron industry to paving stones and, more recently, durable and slip-resistant tiles and other construction products. It has committed to making its products environmentally wise, and sustainably sourced and produced.
"Working with transparency groups like Cradle to Cradle [a global standard for products that are safe, circular, and responsibly made] and publishing EPDs required us to dive deeper into what we put into our products in both materials and process inputs," says Daniel Marvin, Ironrock's senior vice president for operations. "We have worked steadily to increase our recycled and reworked material percentage and find beneficial uses for our waste streams. Through these efforts, we have created cost reductions and new sources of revenue that can be measured."
At Ironrock, EPDs allow the company to offer customers choices that competing companies don't, Marvin adds. "Certifications in and of themselves have no sustainable value; they are a net cost," he notes. "The value they provide is to allow our customers to make informed decisions about our products versus other manufacturers' products."
Data collection is always the primary challenge, Marvin adds. "If the data required for the certification is not routinely recorded or recorded in a different way than the certifier requests, it becomes time-consuming or impossible to provide it timely," he says. "Deciding whether to provide Cradle to Cradle certification versus Declare! labels [for building products by the International Living Future Institute], versus HPDs [health product declaration] is not time or money well spent."
Overall, Ironrock's goals for certifications, according to Marvin, are "to provide the minimum number of them required to provide the maximum amount of value to our customers."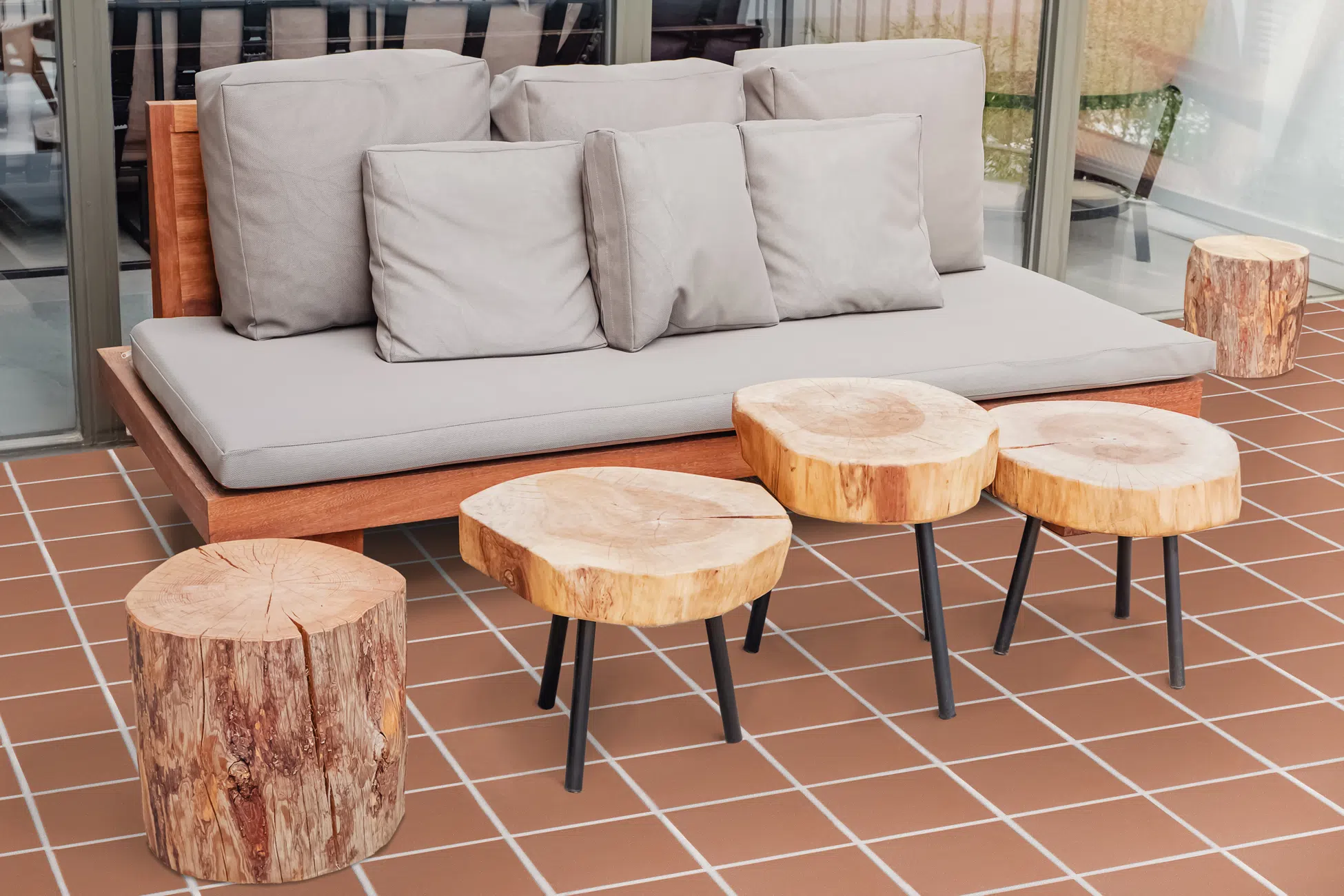 Ironrock has evolved from crafting fire bricks for the iron industry to making household products that are environmentally less resource-intense, and sustainably sourced and produced. Courtesy of Ironrock
Shaw
Consumers have been walking on Shaw products in homes, schools, and businesses since 1967. Those products include carpet, hardwood flooring, laminate, vinyl, tile, and stone flooring materials. With corporate offices in Dalton, Georgia, and offices and manufacturing facilities throughout the United States and internationally, Shaw is the world's largest carpet producer.
Architect and environmental pioneer William McDonough once called the carpet industry "the battlefield where the war for sustainability is being waged." The carpeting footprint is significant, but not entirely in a good way. Too much of it is thrown out rather than being recycled. Carpeting has also been a substantial source of volatile organic compounds (VOCs) and other harmful chemicals.
In the last 20 years, motivated by government regulations, green building programs such as LEED, and customer demand, Shaw has made substantial efforts to create healthy flooring products. "It began with our introduction of EcoWorx in 1999, which was the industry's first fully recyclable, PVC [polyvinyl chloride]-free carpet tile," says Senior Product Sustainability Manager Candi Hampton.
EcoWorx went on to become the first flooring product to be Cradle to Cradle Certified, and today almost 90 percent of the products Shaw manufactures carry that status. This certification allows the company to be transparent with its customers as to how much energy is used and carbon emitted in the creation of its products, how to know the products are sourced sustainably and equitably, and how the products are reused or recycled.
"[EPDs] begin to simplify that information for our customers and are being increasingly requested by commercial customers," says Hampton.
"For Cradle to Cradle or most other certifications, it requires engagement with suppliers—and even their suppliers—to know very granular details about the ingredients in their products," Hampton adds. "And depending on certification requirements, knowing the information around supplier energy or water use, and even their human rights policies may come into play."
Environmental diligence is also a big deal with customers, Hampton notes. Research by the Shelton Group and others shows that more than 40 percent of consumers want to be seen as someone who buys eco-friendly products. About half of online shoppers prioritize and consider sustainability when making purchase decisions, and more than 30 percent of Millennials will always choose a sustainable alternative when available.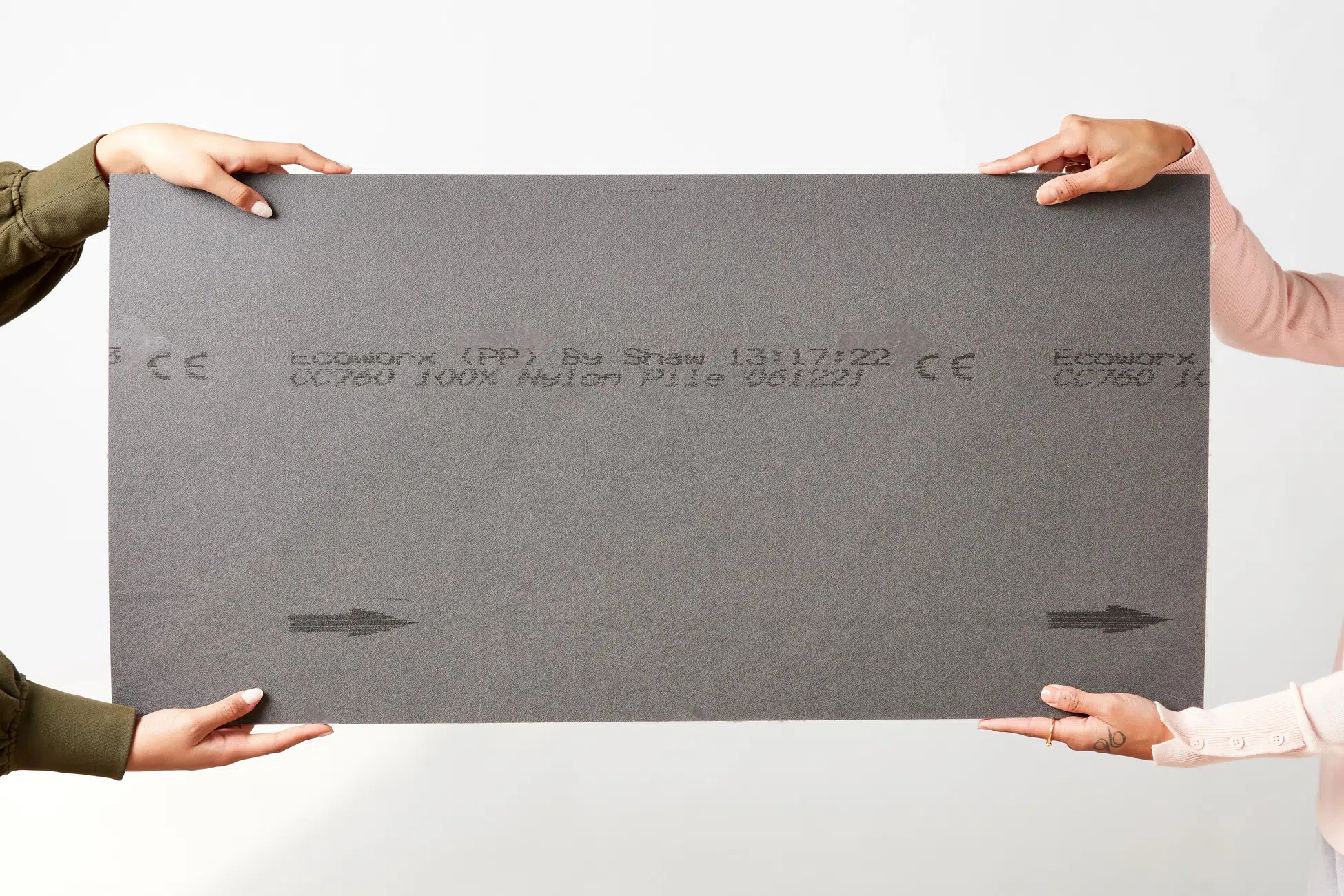 PVC-free pioneer. Shaw has made substantial efforts to create healthy flooring products, starting in 1999 with EcoWorx, the industry's first fully recyclable, non- polyvinyl chloride (PVC) carpet tile.
Inpro
Inpro is an architectural products manufacturer based out of Muskego, Wisconsin. The company provides door and wall protection, cubicle curtains and privacy systems, commercial window treatments, expansion joint systems, signage, washroom systems, and elevator cab protection. The company has been in business serving commercial building customers since 1979 and sends its products all over the world.
"At Inpro, we use [EPDs] to communicate valuable sustainability information to our customers—namely, the effects our products have on the environment," says Jessica Jenkins, environmental and technical project specialist at Inpro. "One of the main components we look at is the transportation footprint associated with delivering raw materials to our manufacturing locations. We do our best to work with local and regional suppliers."
Inpro is presently examining our waste streams and actively looking for ways to reduce scrap generation in manufacturing. "In areas where scrap continues to be generated, we are investigating ways to reuse and recycle our scrap, thus diverting it from the landfill," Jenkins says. "Inpro aims to be Net Zero Waste by 2025."
When it comes to examining the environmental impacts of a product, there are a lot of moving parts," Jenkins notes. But the upside is a healthy return on investment. "We have a fantastic supply chain team that works with our local suppliers to create mutually beneficial relationships," she says. "They help us meet our sustainability goals without a huge cost impact on our organization."
In addition, examining the manufacturing process to reduce its environmental impacts has helped shed light on process inefficiencies. "Instead of spending money to reduce the manufacturing footprint," Jenkins says, "we can save money by being more efficient with our processes."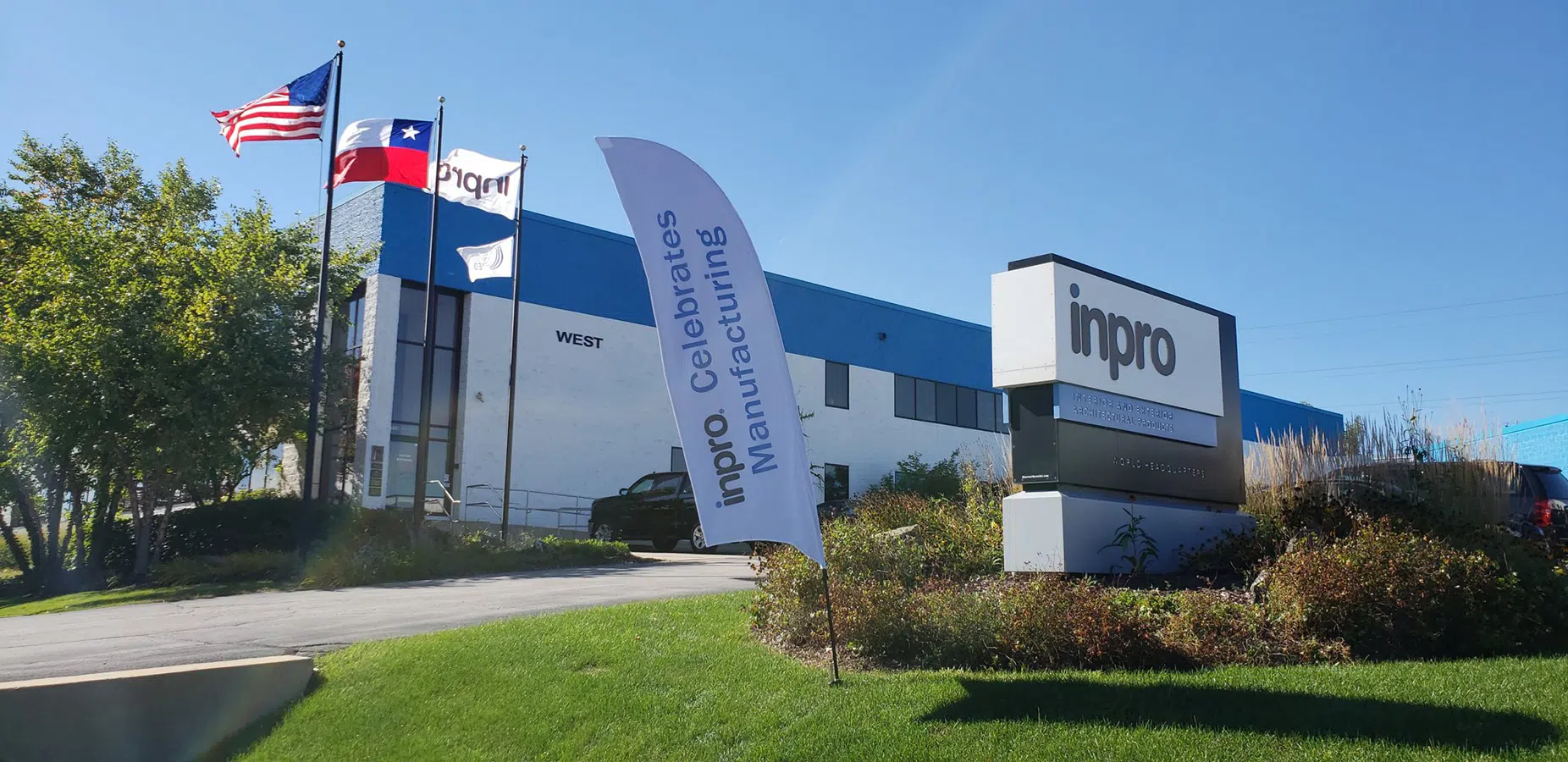 In an effort to become Net Zero by 2025, Inpro is examining its waste streams and actively looking for ways to reduce scrap generation in manufacturing to divert it from the landfill.
The State of the Art
Companies involved in the building industry supply chain are acting sustainably and transparently. While completing the various certifications can be time-consuming and sometimes confusing, their efforts result in less waste, more satisfied customers, and a healthy bottom line.
The drivers of corporate sustainability appear to be working—government regulation, third-party certification programs, and consumer demand.
But how widespread is the corporate sustainability movement? It's hard to find a precise answer.
"In North America and international markets, we have recently seen an increase in sustainable initiatives being developed," says Justin Brown, senior technical reviewer of environmental products, at NSF, a global public health and safety organization. "There has been a major impact on the behavior and interests of businesses, corporations, and manufacturers, to develop more and more EPDs for various industries. These initiatives have also impacted consumers' purchasing behavior."
The demand for EPDs will continue.
---
Learn More
For additional insight on the circular economy's role in decarbonization, see the presentation by David McGinty, global director at the Platform for Accelerating the Circular Economy (PACE), during the recent Green Builder Media 2022 Sustainability Symposium.
For an example of decarbonization in action at the community level, visit the microsite to the Sonders Project in Fort Collins, Colorado.
Play Nice
Most, but not all, eco executives are taking a positive approach toward meeting ESGs and EPDs.
Environmental, Social and Governance (ESG) standards are popular with corporations because they increase the value of a company's stock and provide good PR. Proponents say it's also the right thing for the company, its workers, the people it serves, and the environment in which everyone lives.
Environmental Product Declarations (EPDs) certify the environmental performance of a company and its products. The environmental issues include carbon emissions—specifically, how to keep them to a minimum—and the efficient use of energy required by the company and the products it creates, from processing raw materials to the product's operating point. The use of renewable resources and recycling are also included in the environmental category.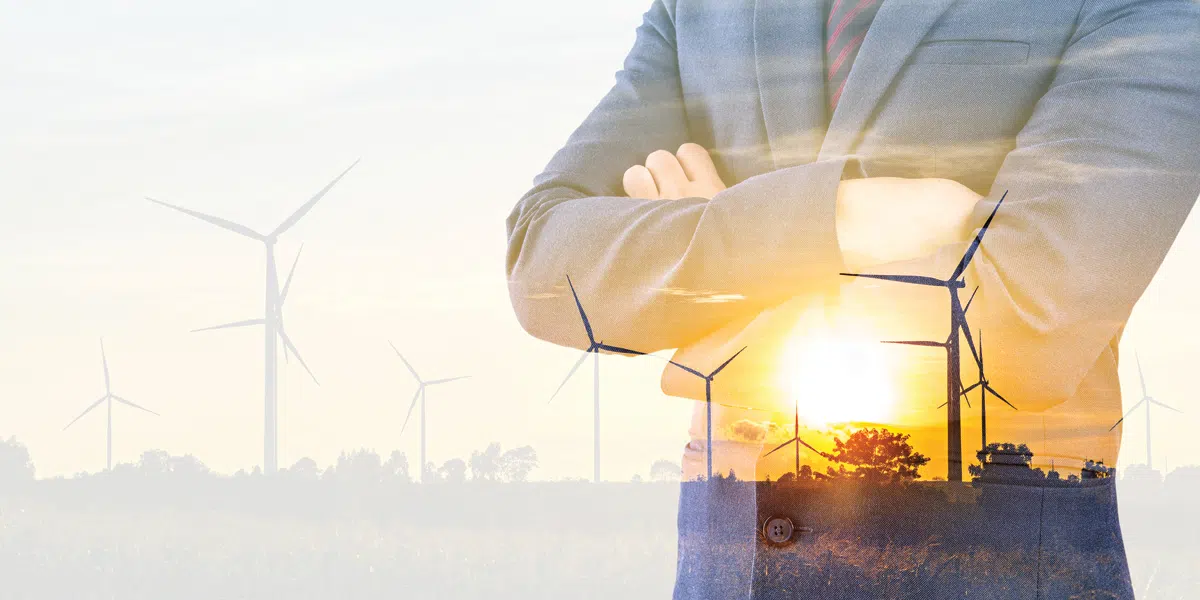 Environmental, Social and Governance (ESG) standards and Environmental Product Declarations (EPDs) are vanguards of a company's future sustainable practices. But some experts believe the green focus should be on current or long-running problems.
Social issues include the health of company employees and the people it serves, and equitable distribution of the energy and other benefits of the company and its products.
Governance covers responsible and transparent business practices, anti-corruption measures, corporate structure and culture, how employees are treated on the job, and fair compensation and benefits, including health care, retirement, vacation policy, and paid leave.
Not everyone thinks that ESG is a good business practice
In a recent opinion piece, Bloomberg opinion columnist Matt Levine wrote that "maximizing the long-term happiness and life satisfaction of our shareholders and their families" is probably a better goal than "we will maximize this year's profit." Still, it is "a more challenging goal to quantify, measure, and achieve."
In a recent Wall Street Journal article, columnist James Mackintosh notes that for sustainability practices to get people to pay a little more for a product, there is "no need to persuade the capitalists to exercise discretion. They'll do what you want if you make it profitable through customer demands or government intervention."
Mackintosh's big concern about ESG investing is that it distracts everyone from the work that needs to be done. "It is easier and more effective to tax, regulate and subsidize the things we as a society believe are bad," he notes, "rather than trying in vain to direct the flow of money to the right causes."