Home Sales Expected to Remain Strong in 2021
The housing market is projected to continue its growth trajectory throughout 2021 and 2022.
Intelligence harvested by COGNITION Smart Data shows that the housing market's expansion is expected to continue well into the foreseeable future.
Annual home value growth is projected to rise as high as 13.5 percent by mid-2021 and land at around 10.5 percent by the end of the year. Sales volume is forecasted to reach 6.9 million by the end of 2021, the highest number since 2005.
Housing market growth has been spurred by low interest rates: As of March 4, the average 30-year fixed-mortgage rate was 3.18 percent, nearly a full point below the 2019 annual average rate.
Meanwhile, median listing prices grew at 13.7 percent over last year to reach $353,000 in February 2021, notching 26 consecutive weeks of double-digit price growth. The typical home is spending approximately 60 days on the market, 12 days less than 2019.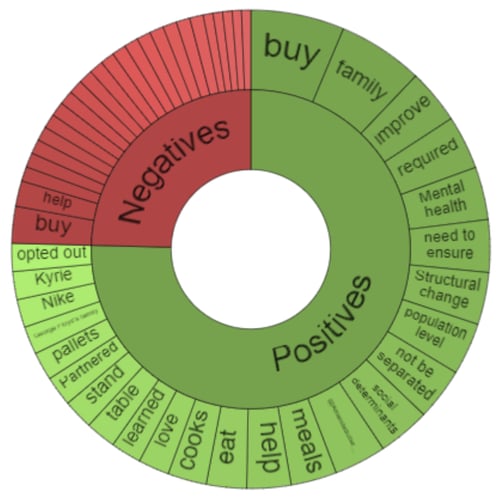 inMore than ever, consumers associate homeownership with security, emotional stability, wellbeing, and peace of mind.sert text here
With demand high and inventory limited, economists predict that the housing market will set more records in 2021 as the country slowly recovers from the pandemic, especially since the Federal Reserve has reassured that it will keep interest rates low and its bond-buying program unchanged.
While soaring labor costs, material shortages, and labor challenges continue to pose challenges for the sector, the housing industry's momentum doesn't seem to be slowing. Single-family housing starts are expected to reach 1.134 million in 2021, growing to 1.165 million in 2022 and 1.210 million in 2023.
And don't expect a bubble any time soon. While the pace of growth may slow a little in the second half of 2021 due to foreclosures, expanded inventory, and a slight increase in interest rates, the U.S. economy overall is expected to grow 5.3 percent in this year, a substantial improvement from the 2.7 percent contraction in 2020.
For more information about important market trends and innovations that are transforming markets, check out COGNITION Smart Data.